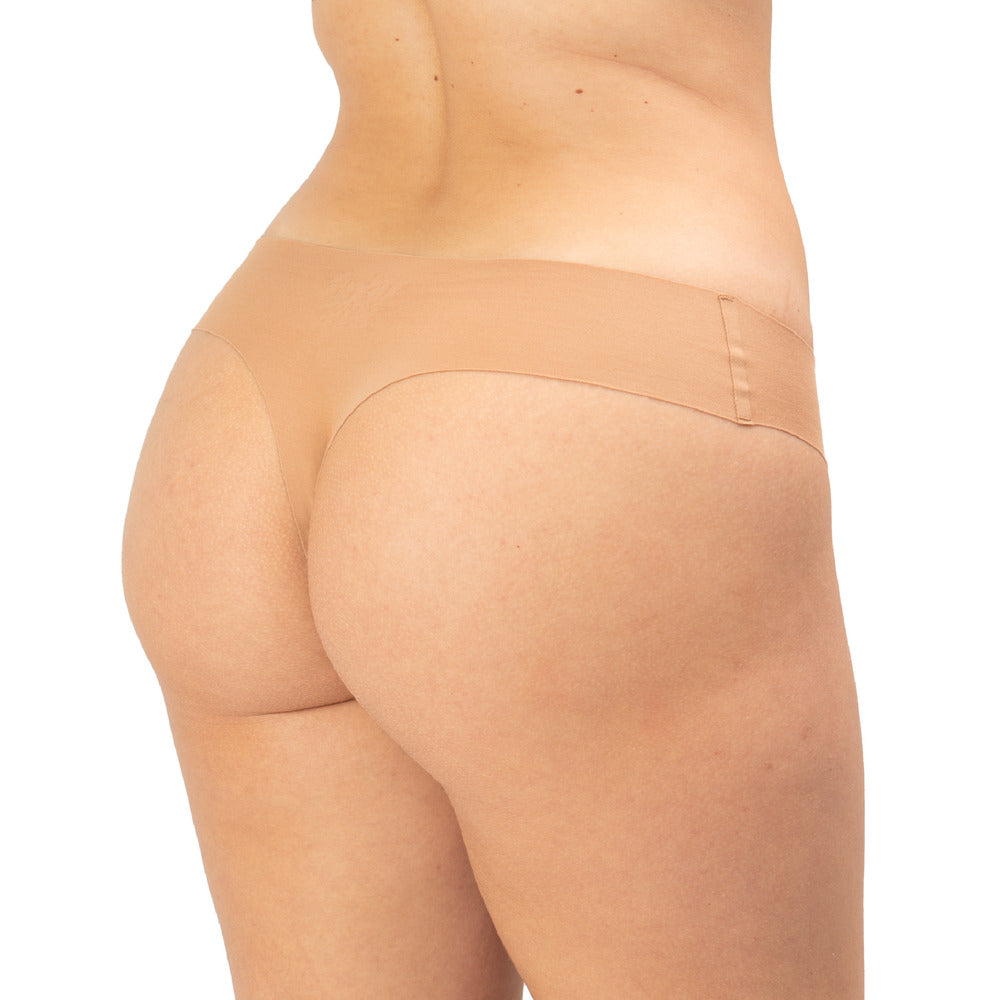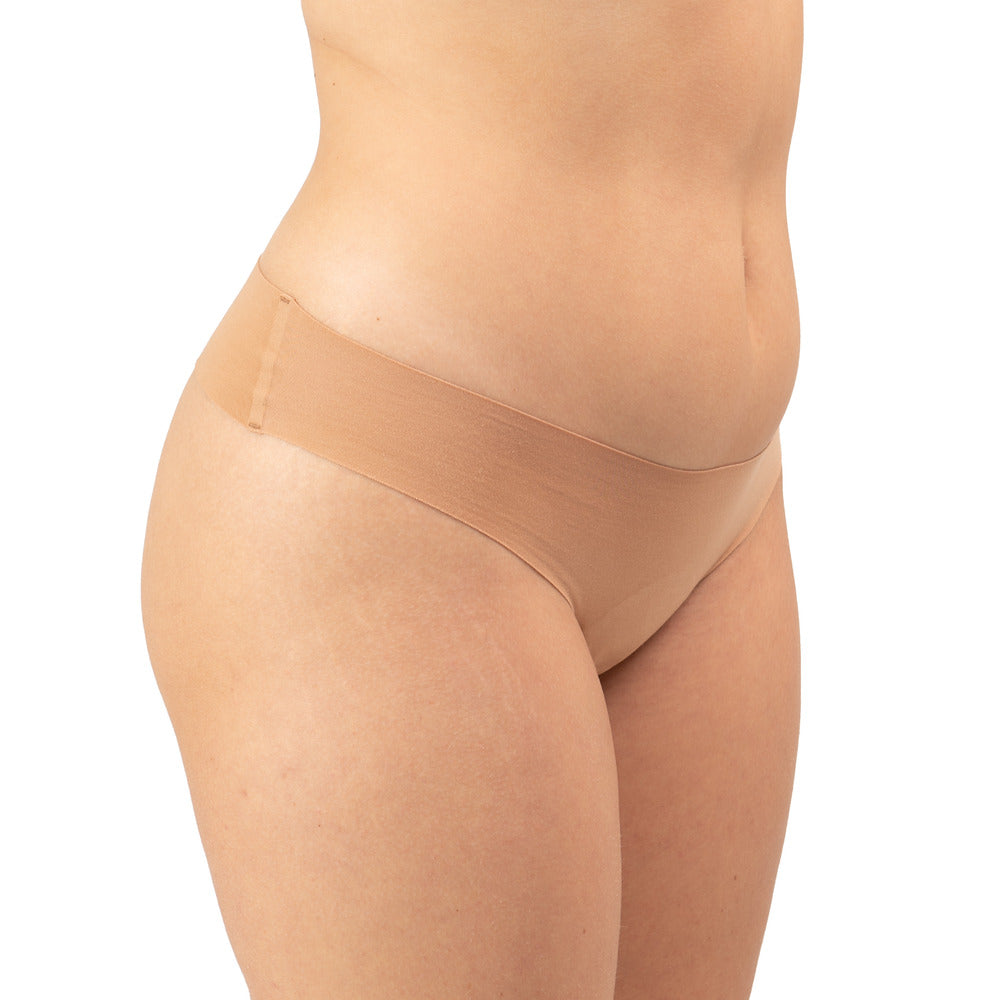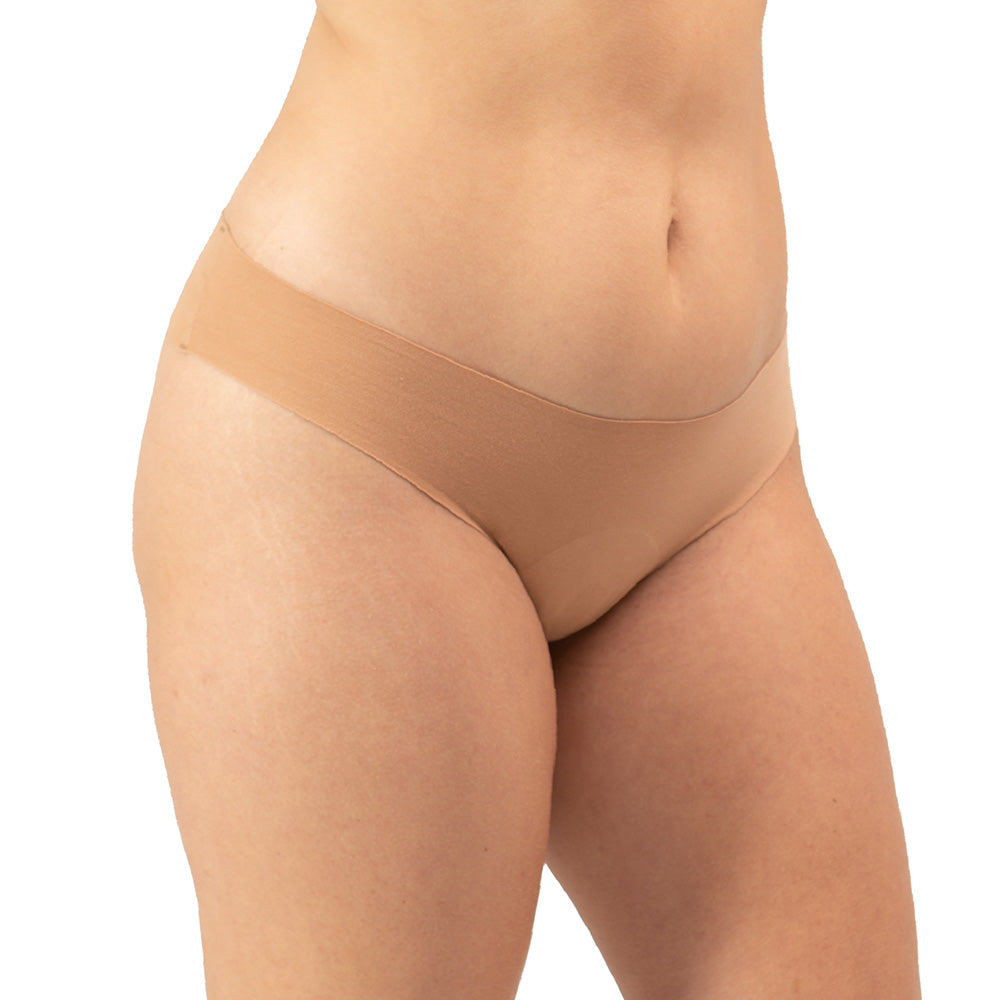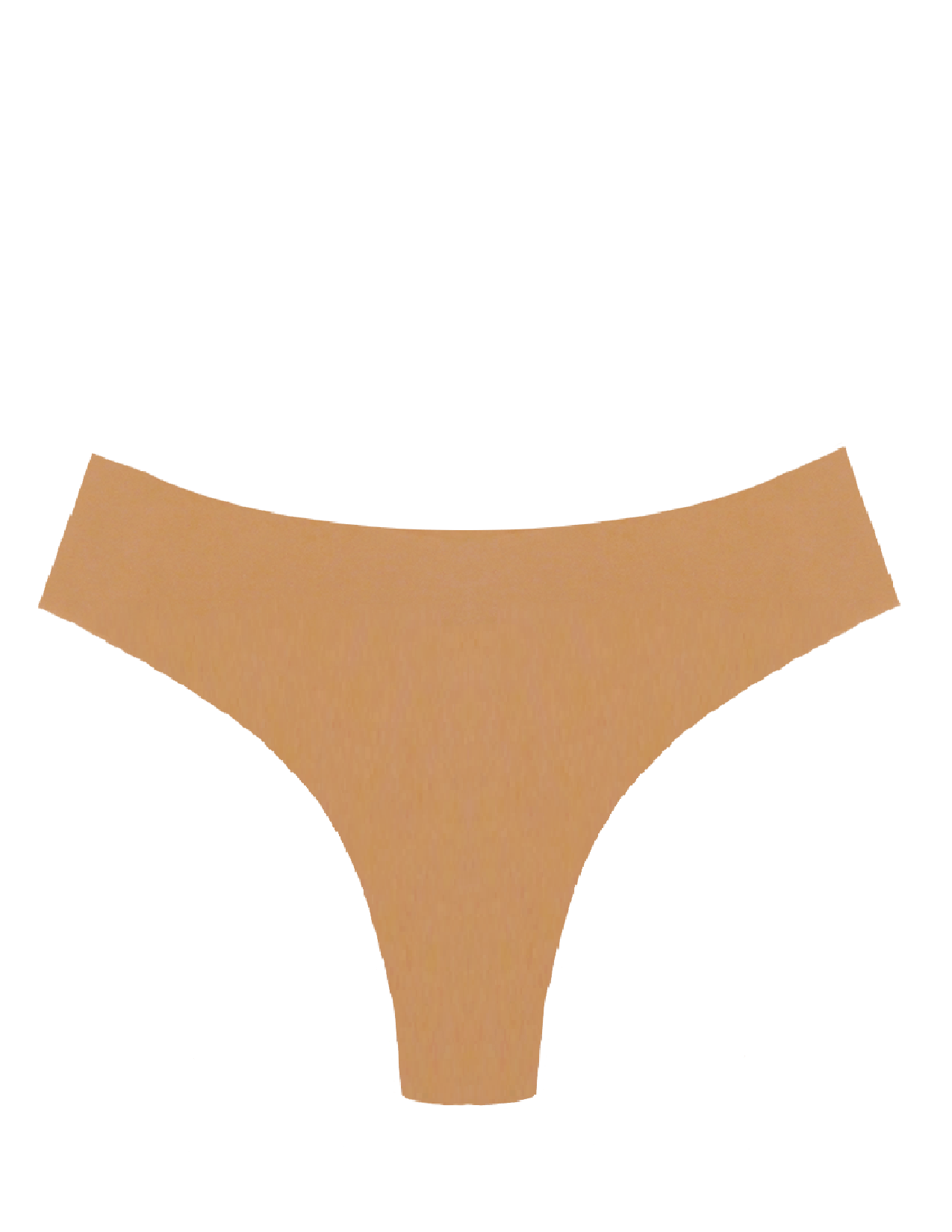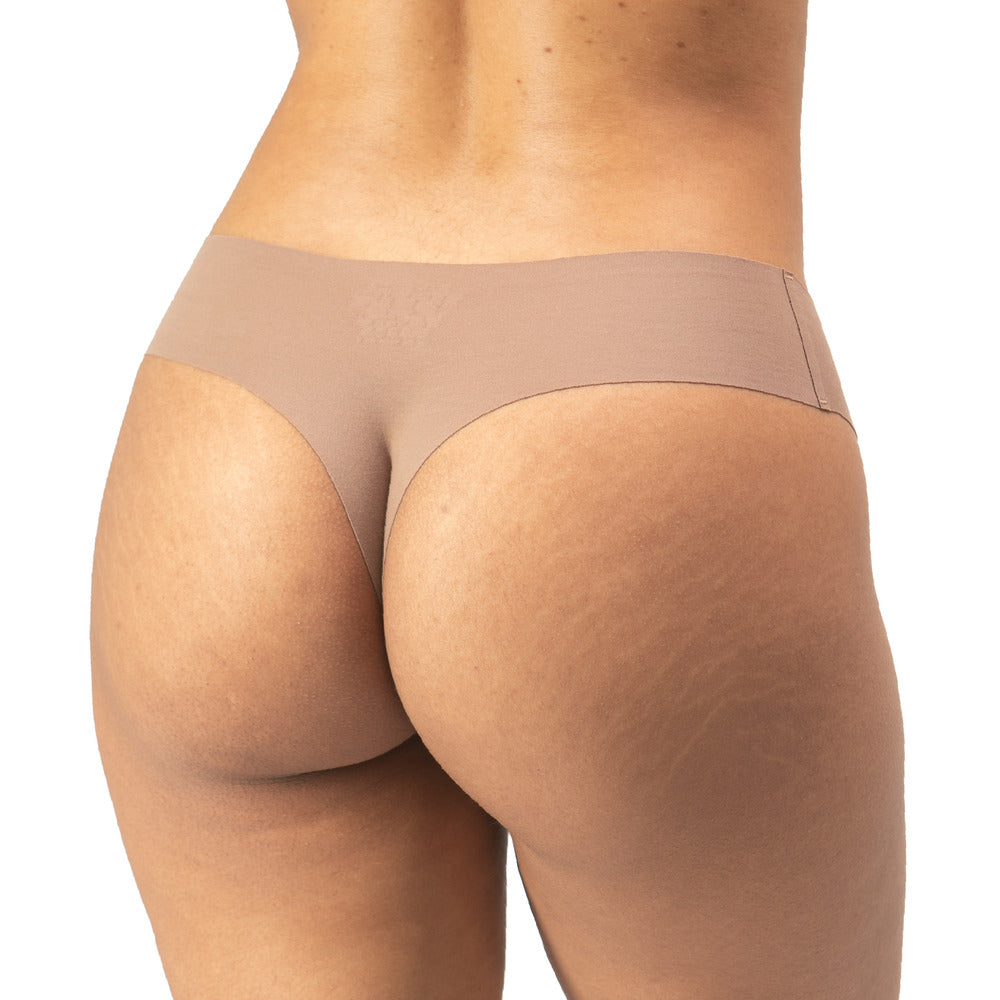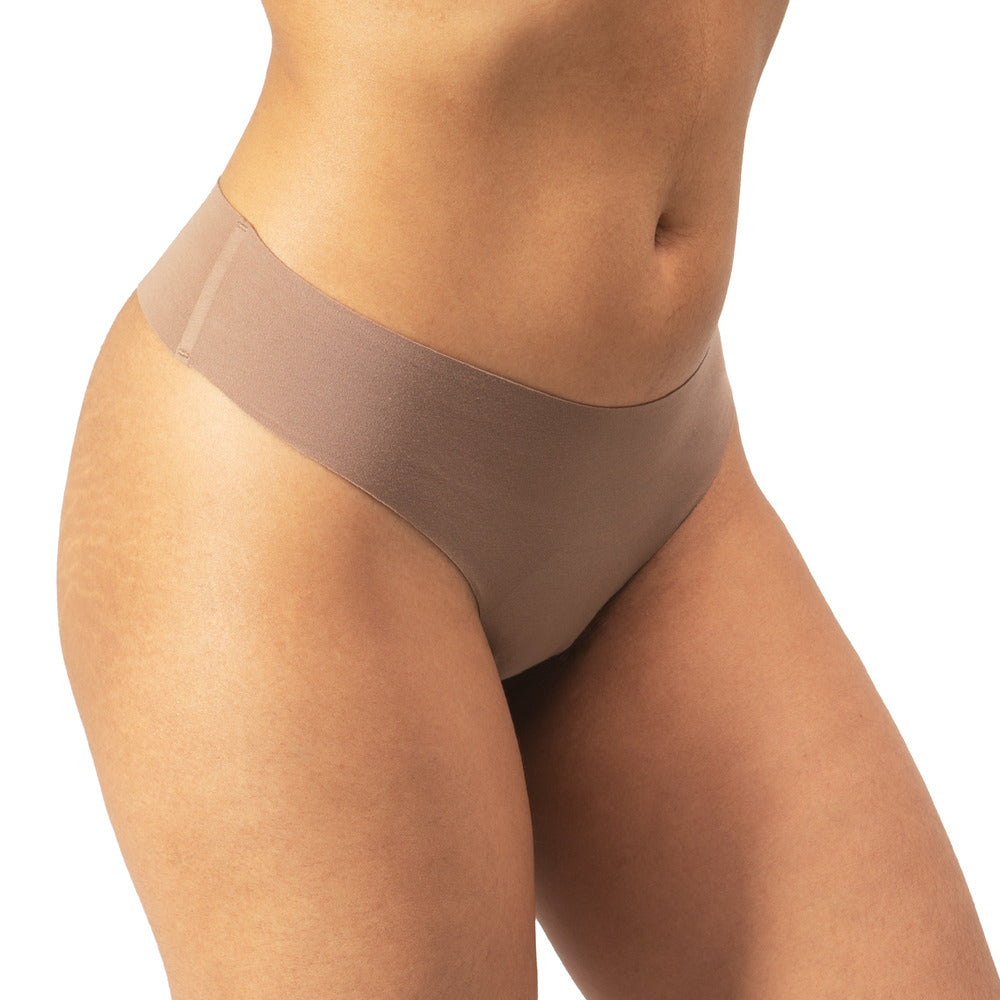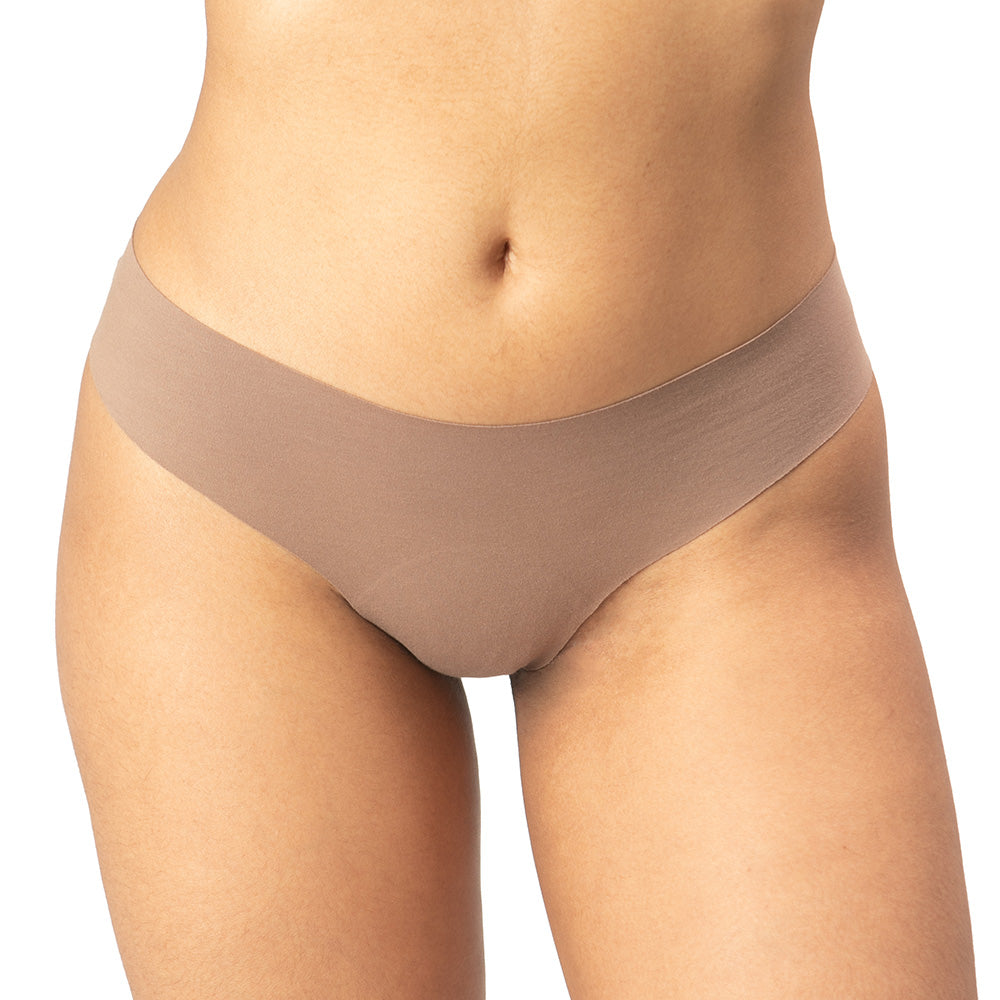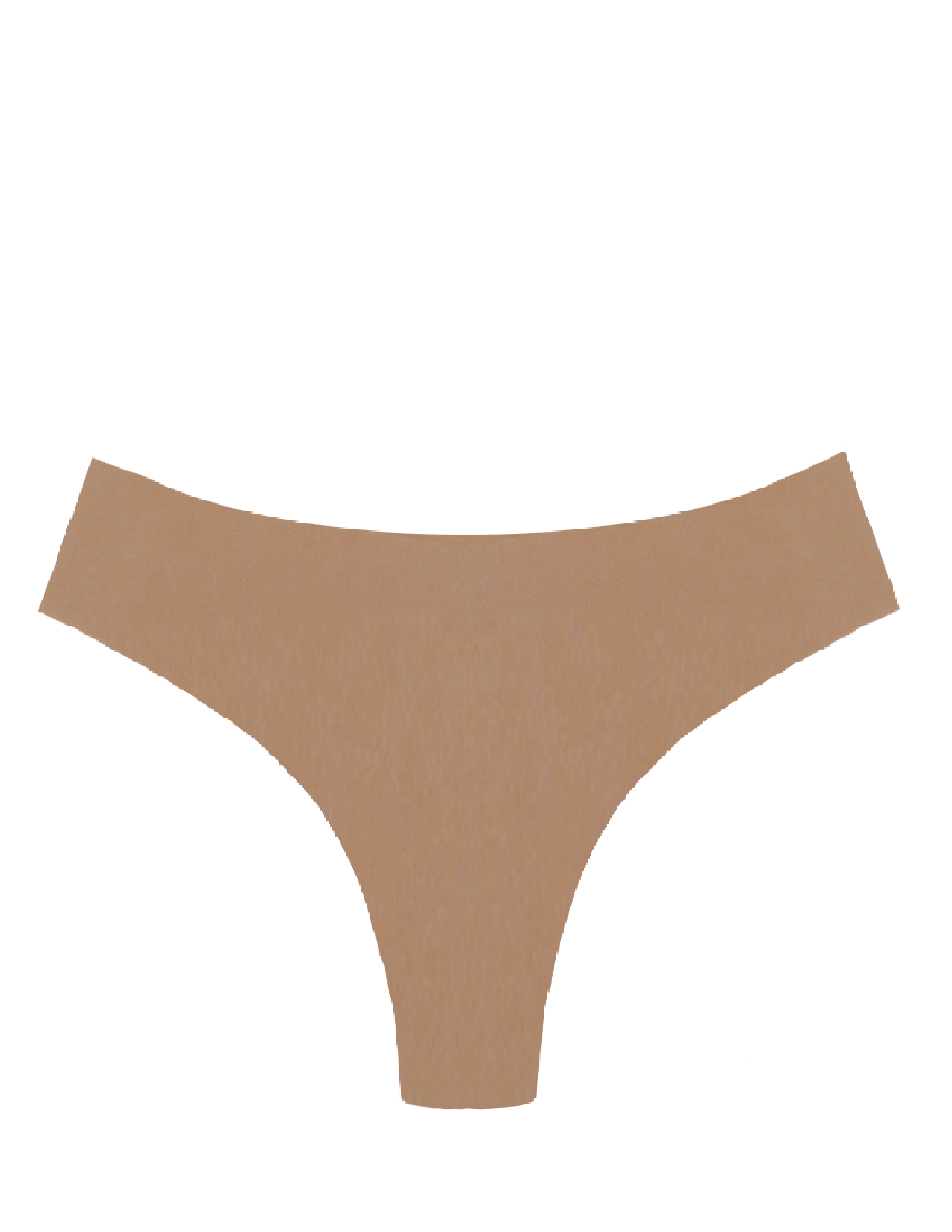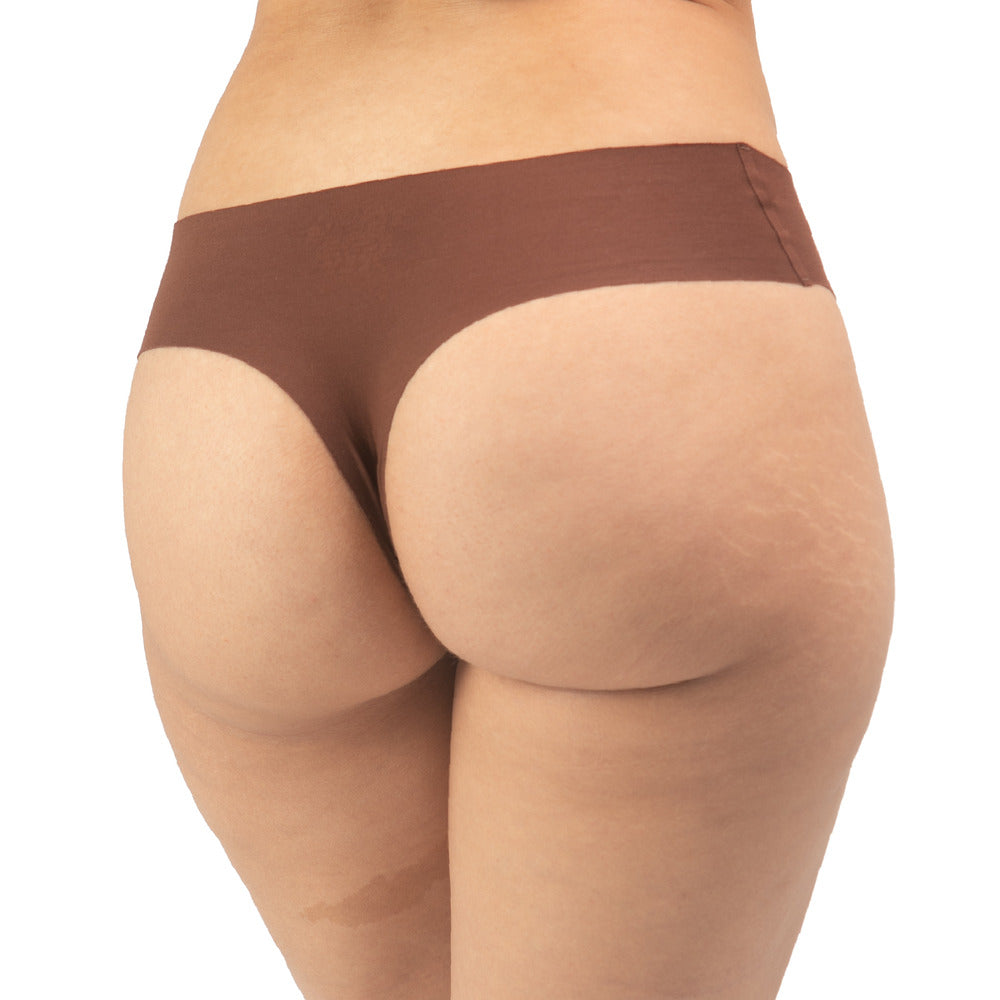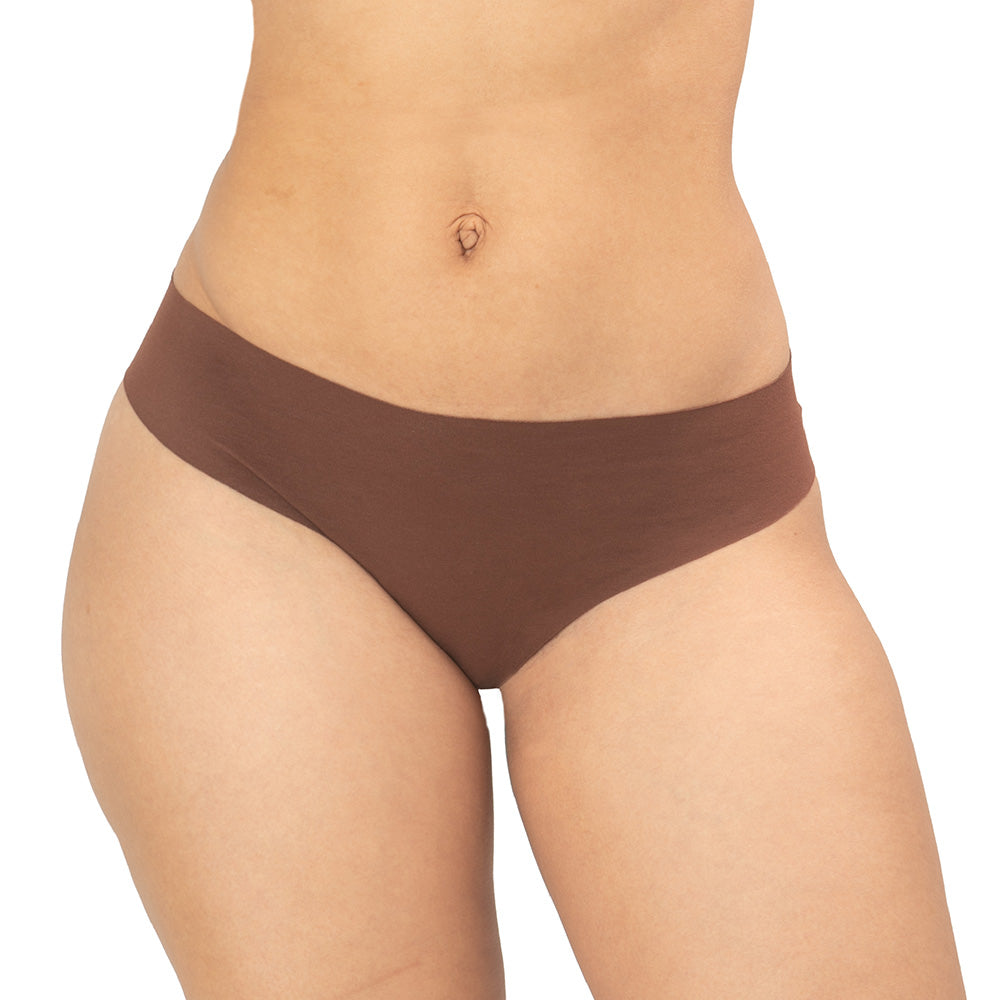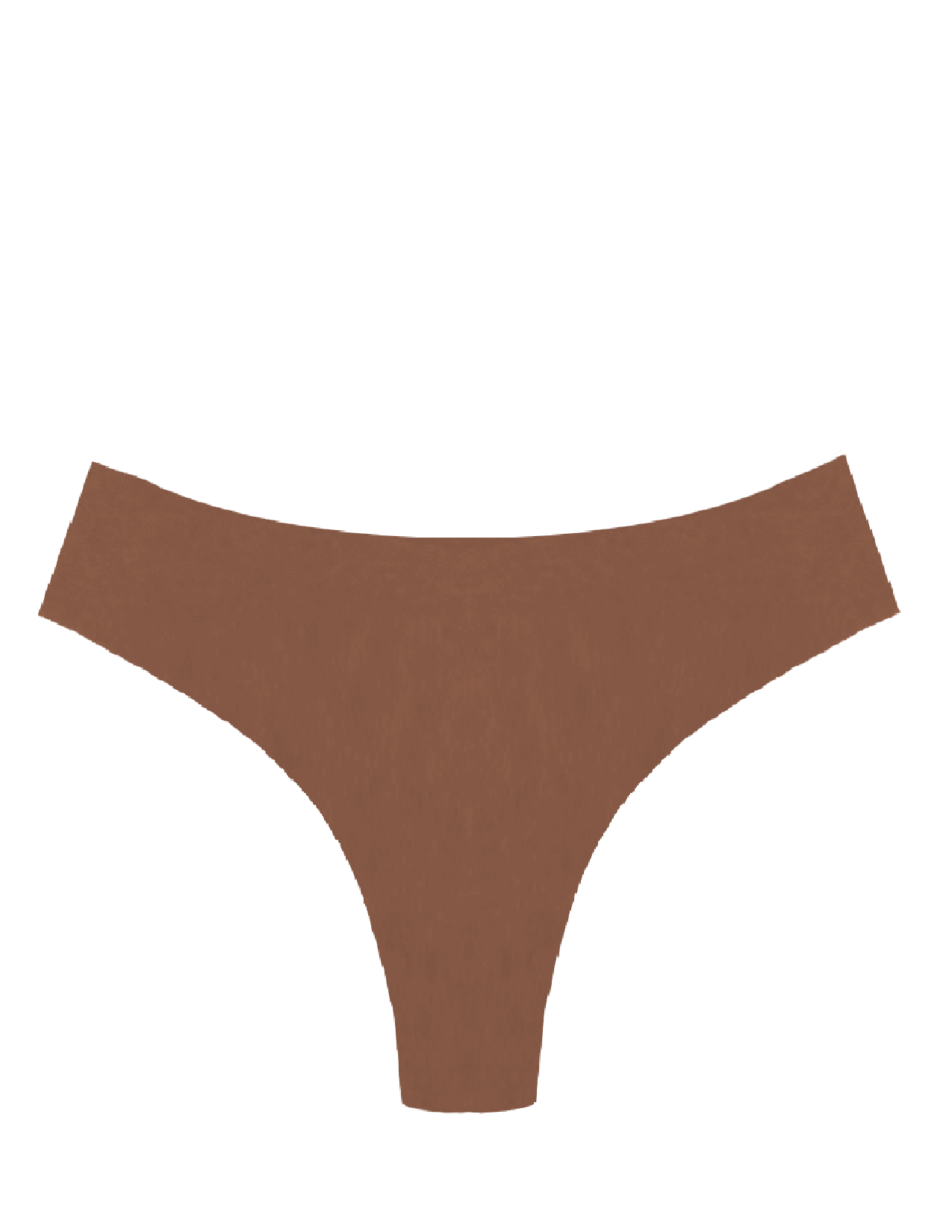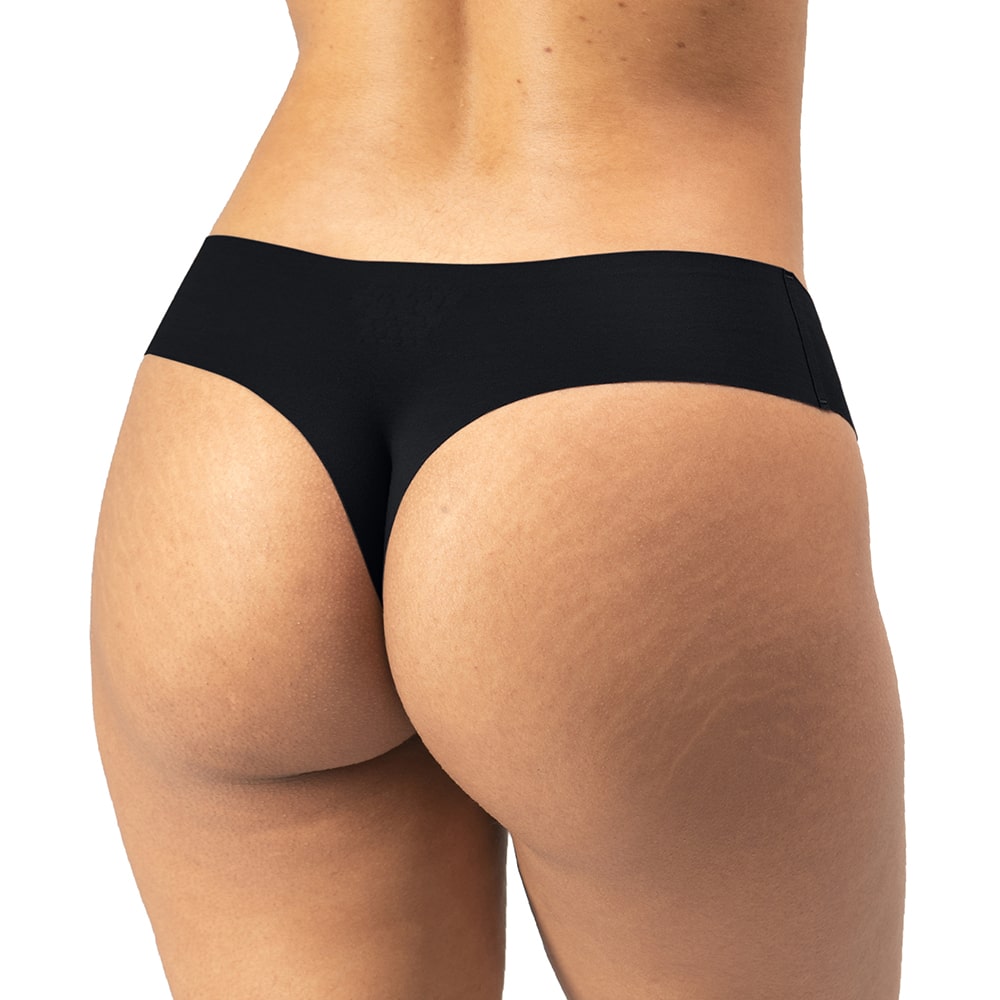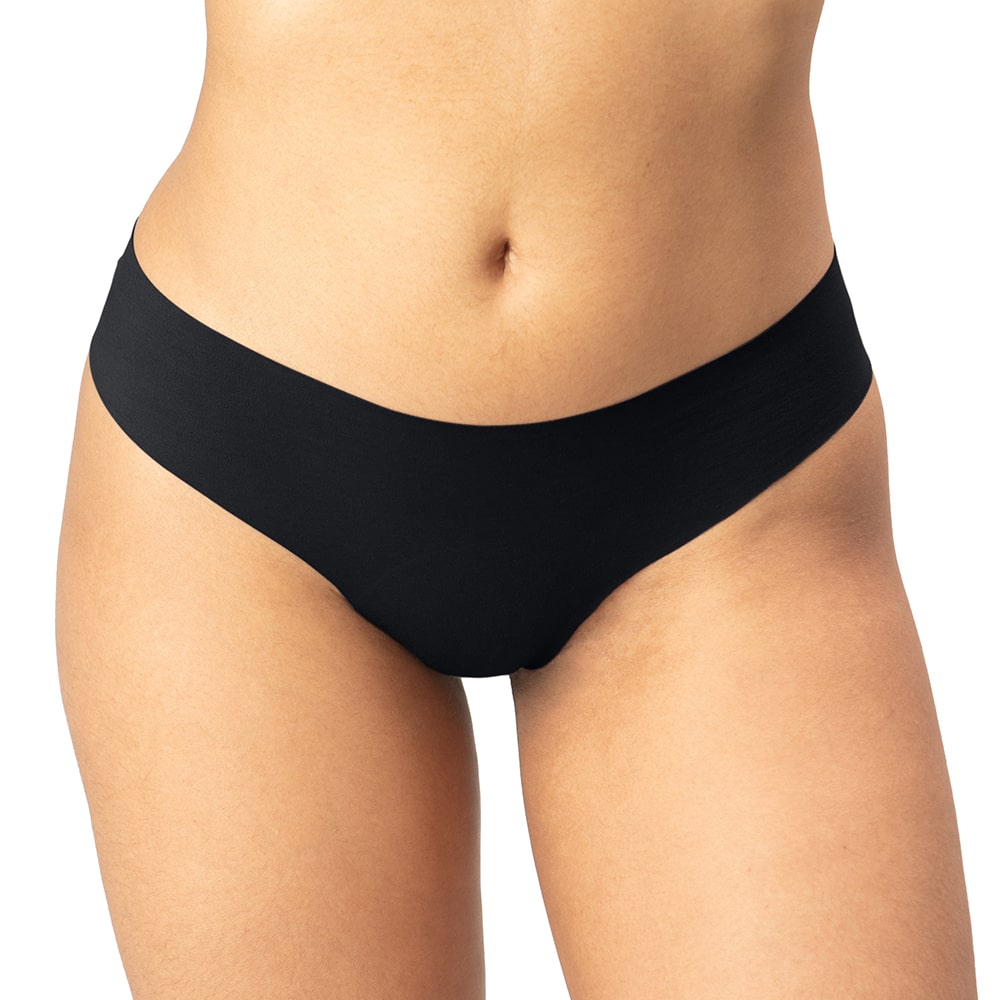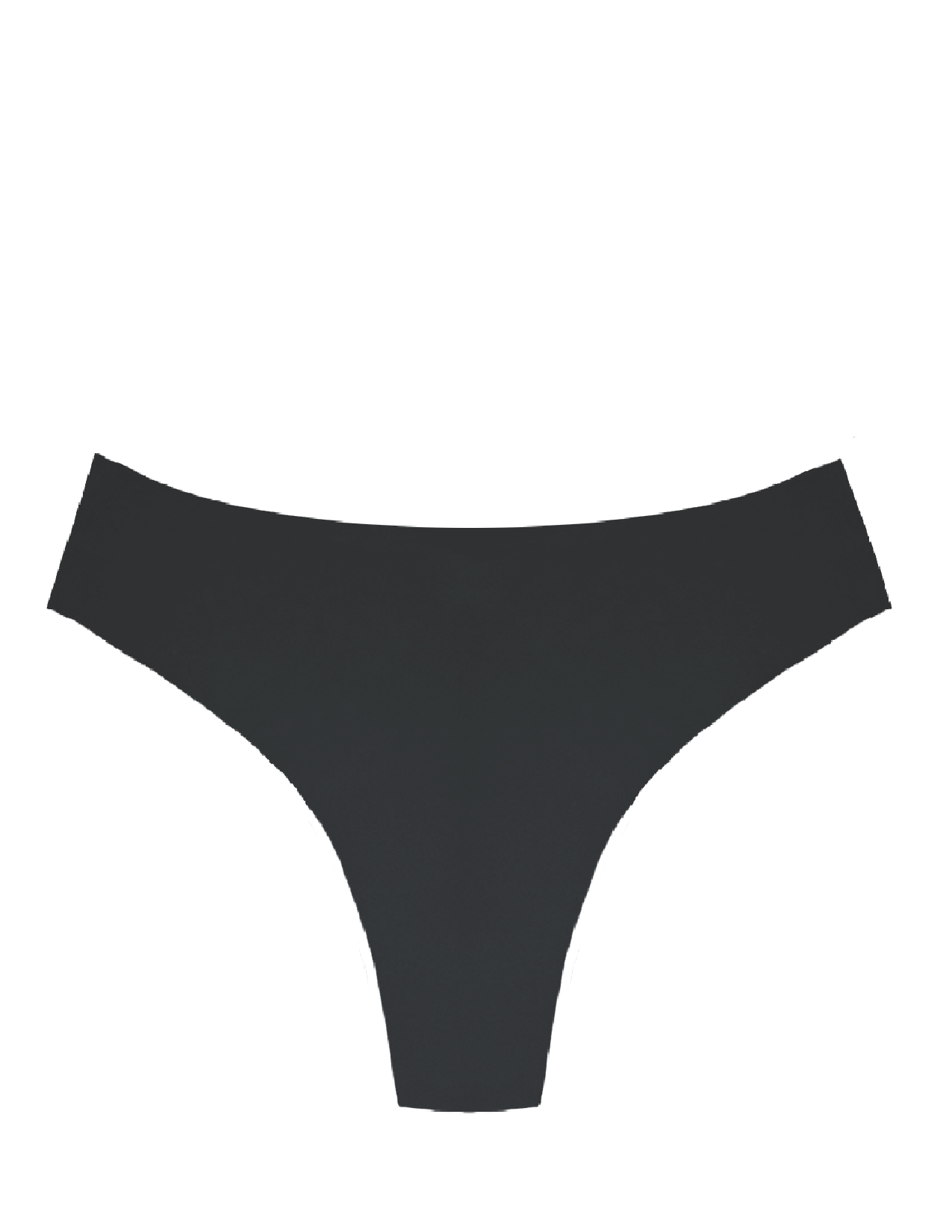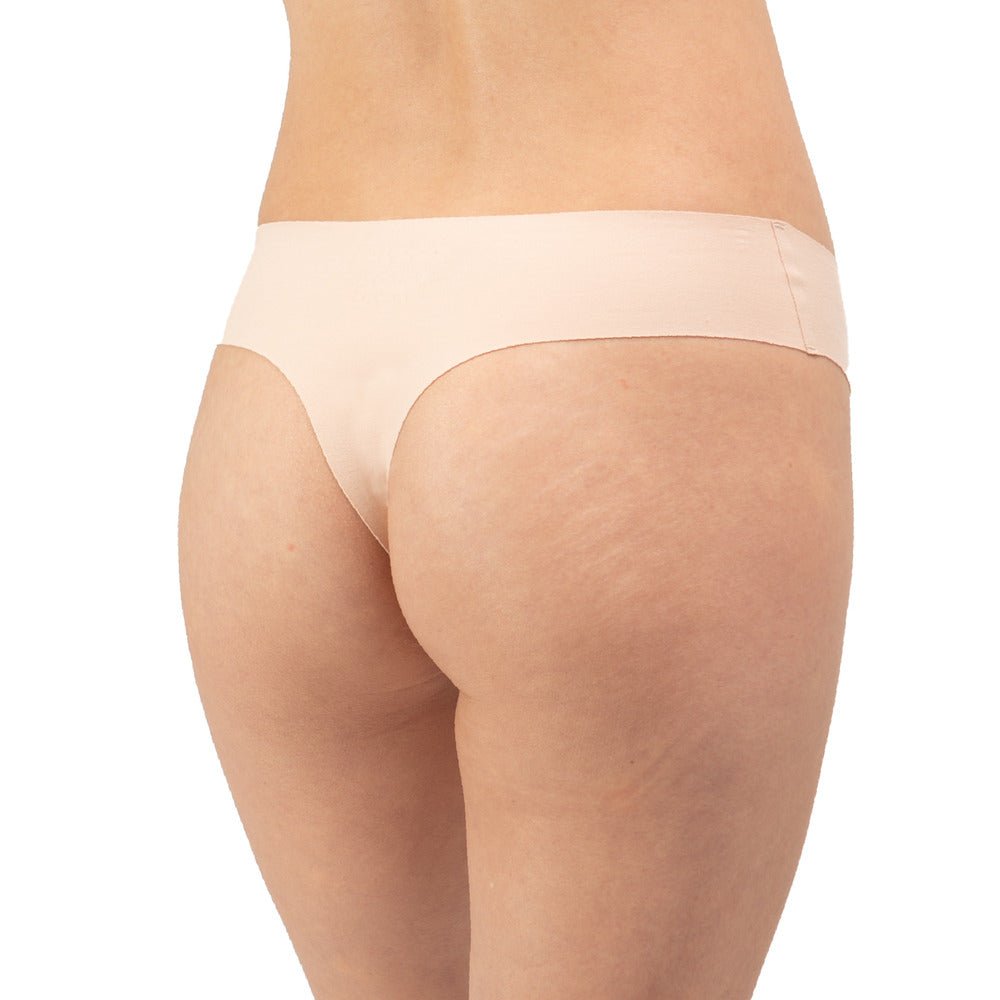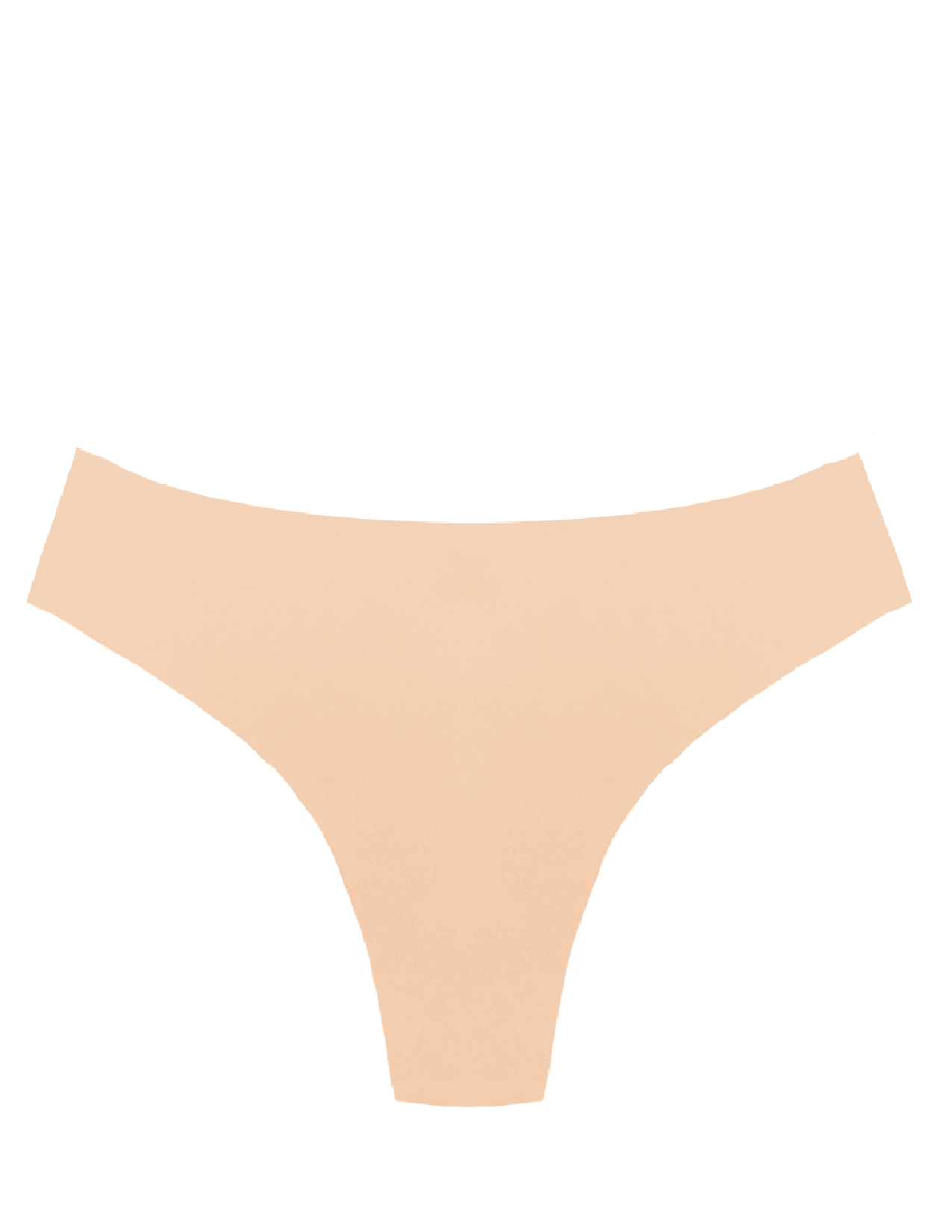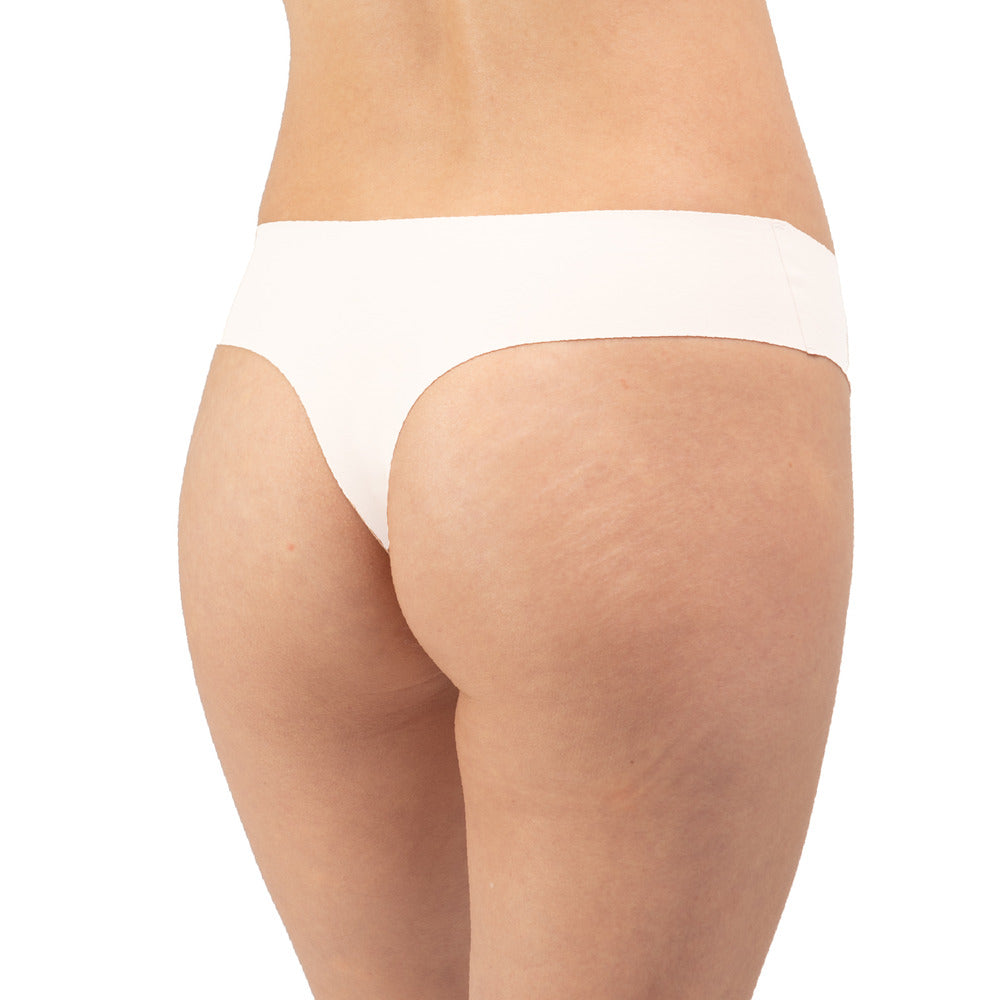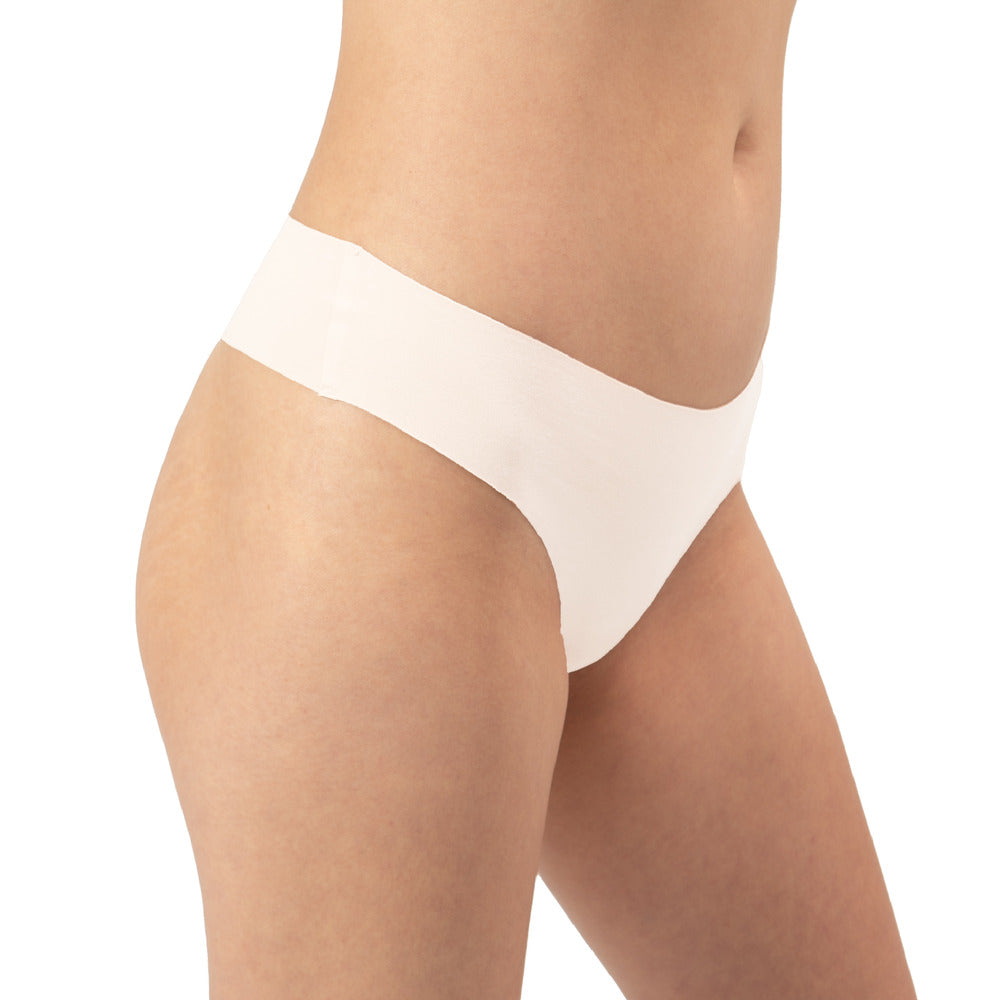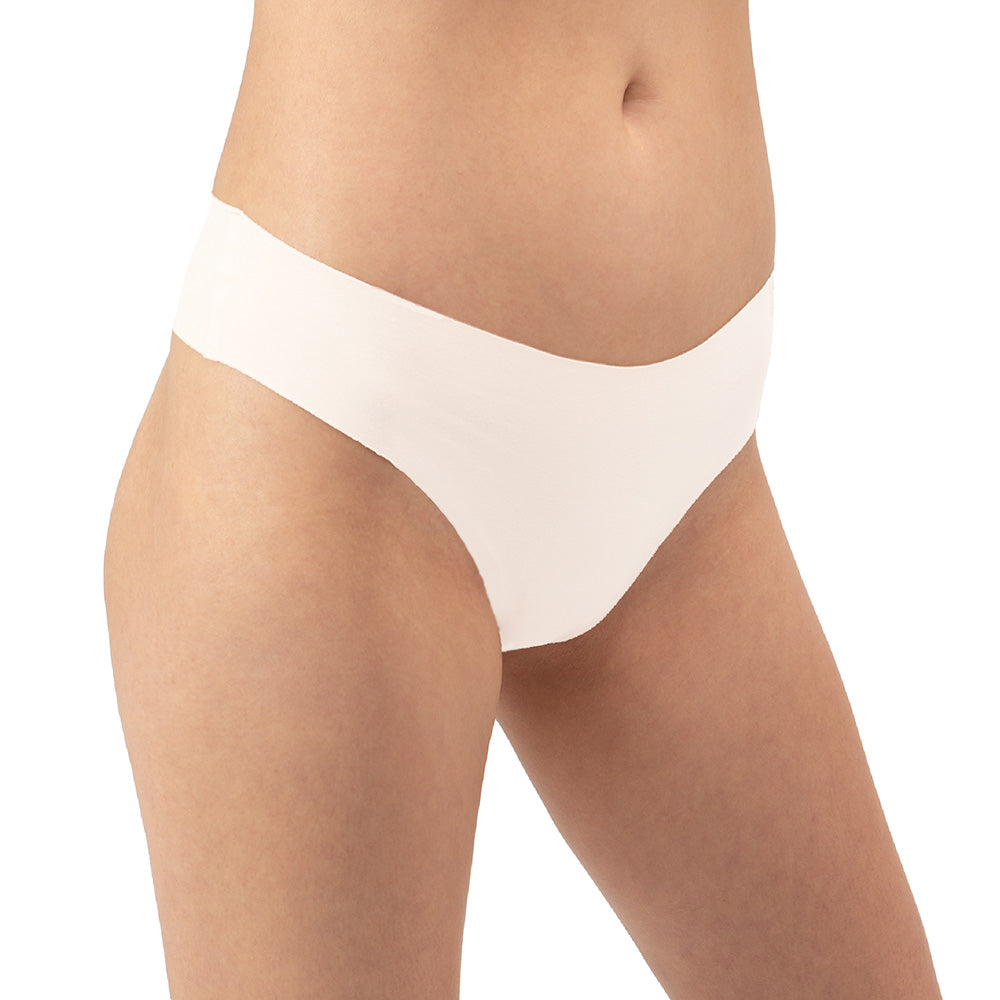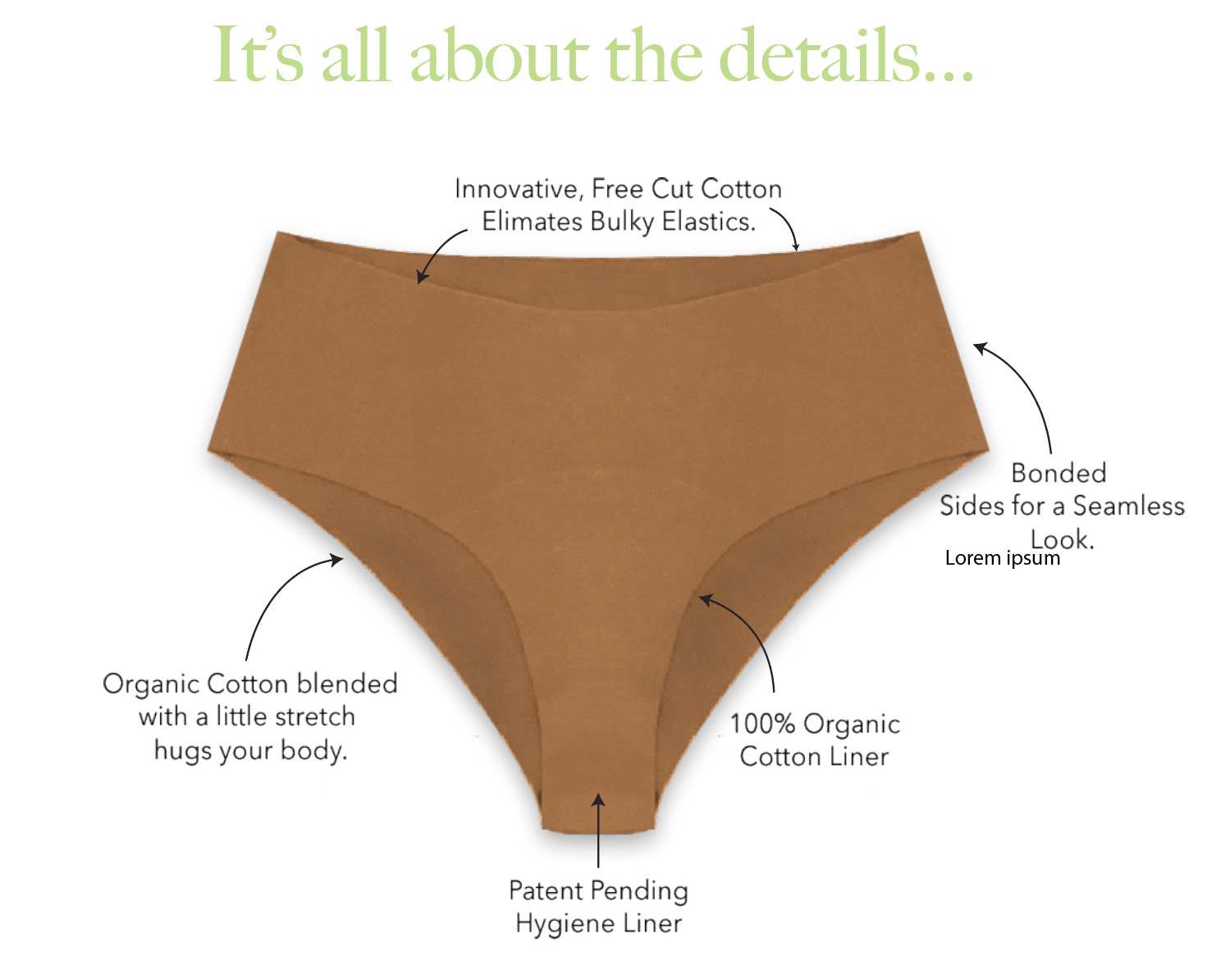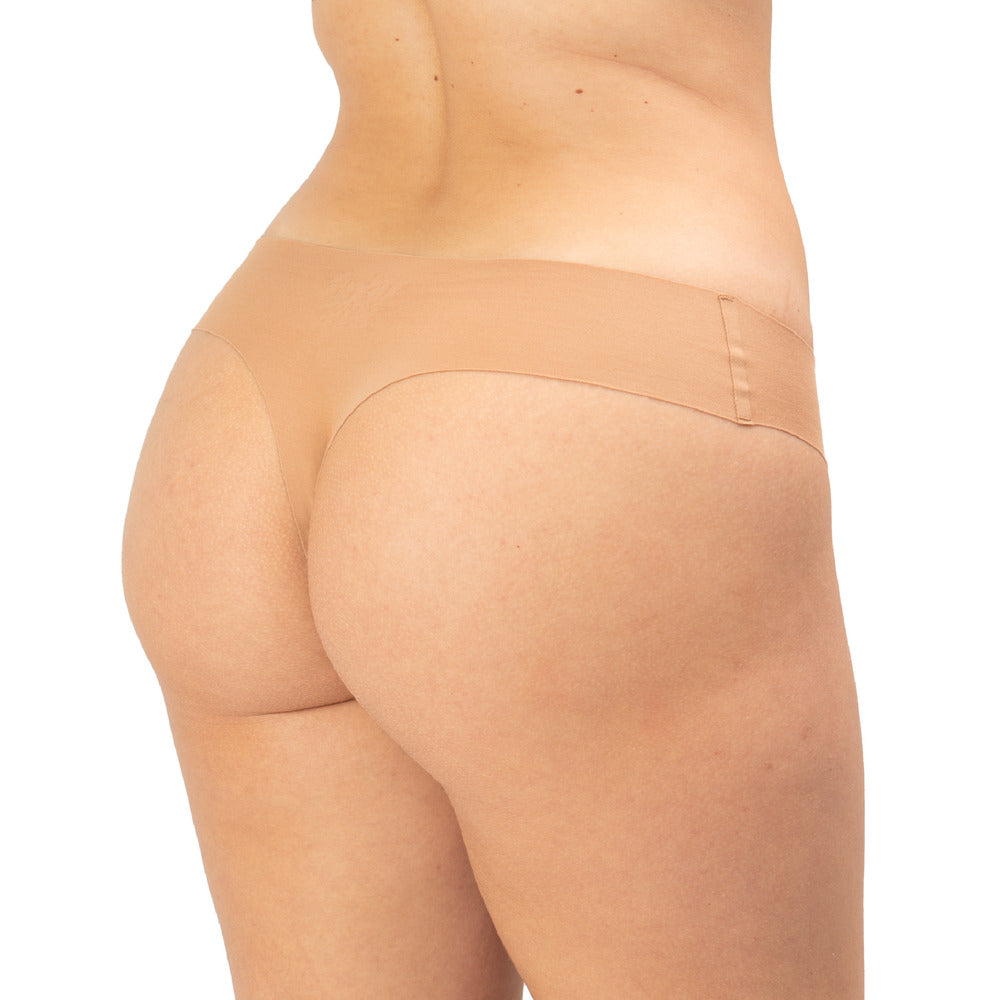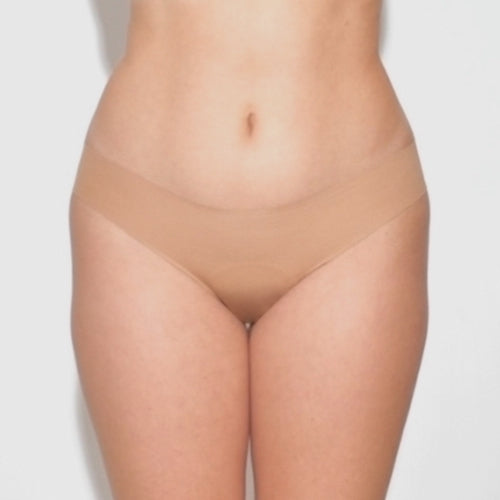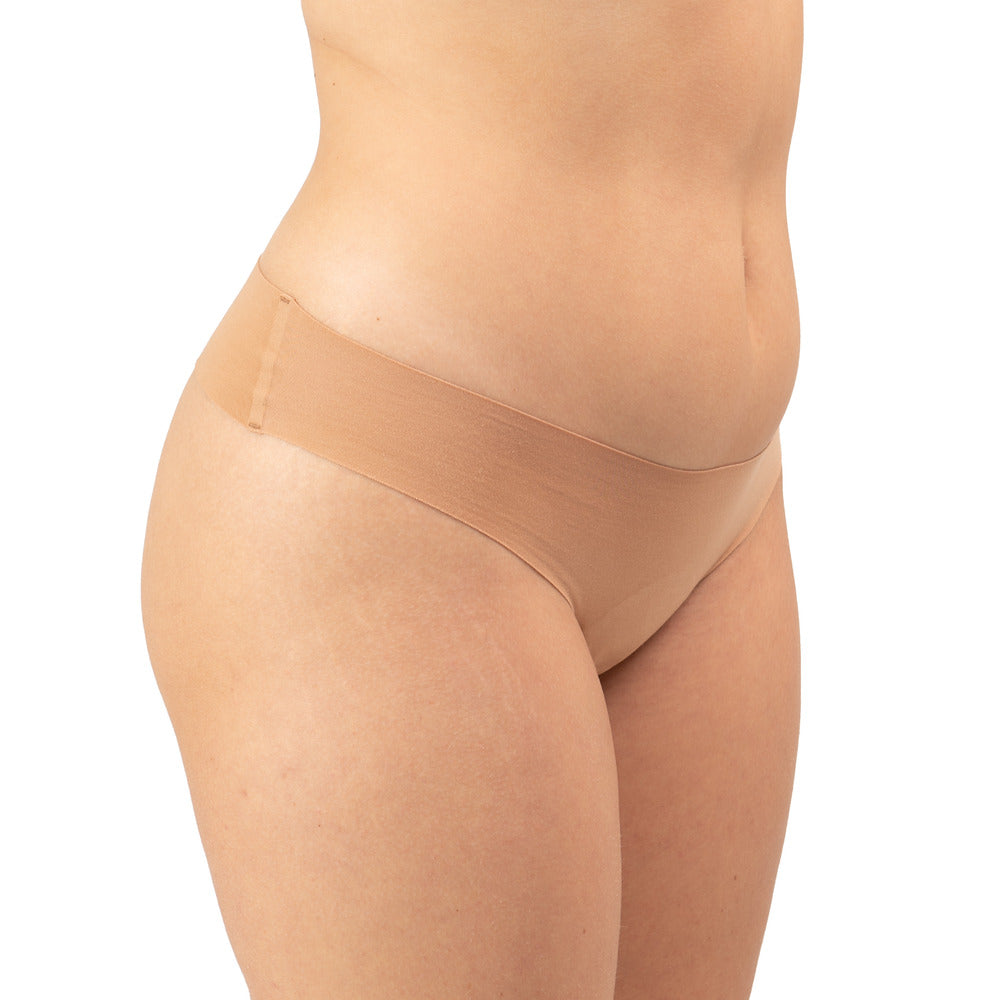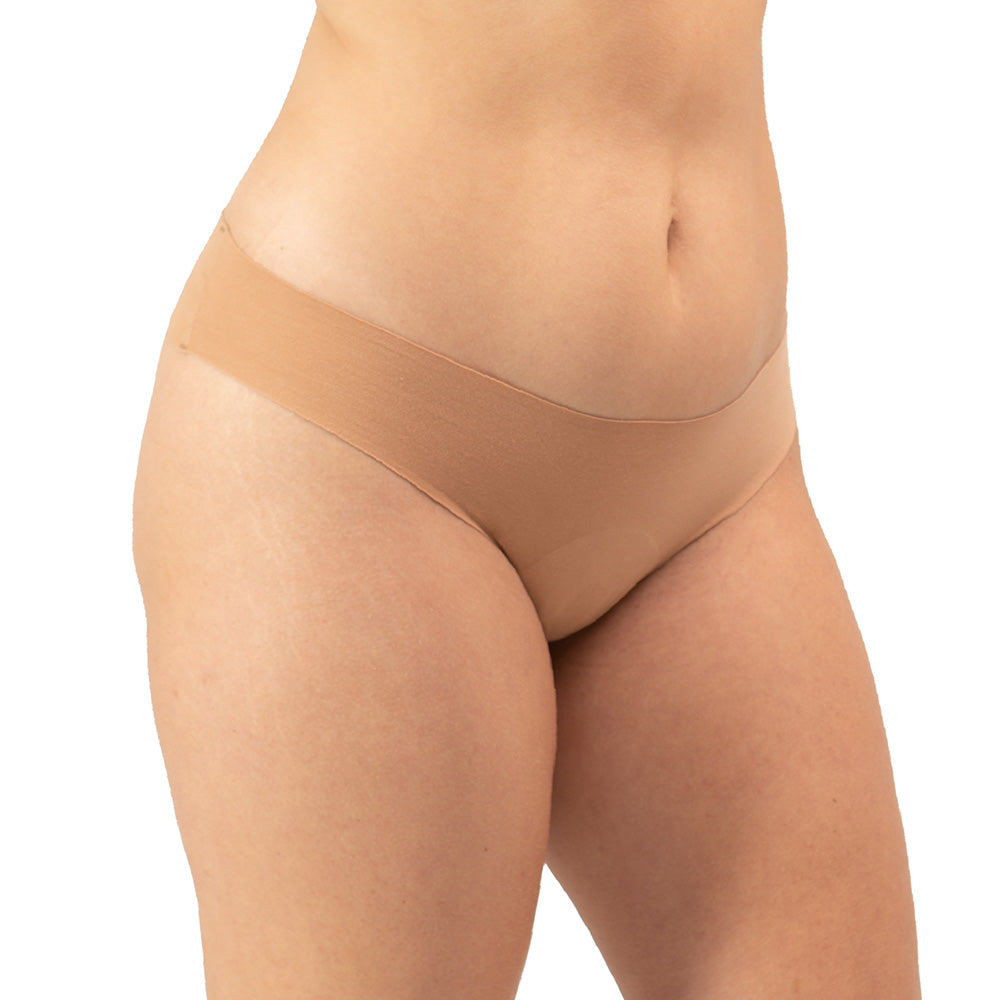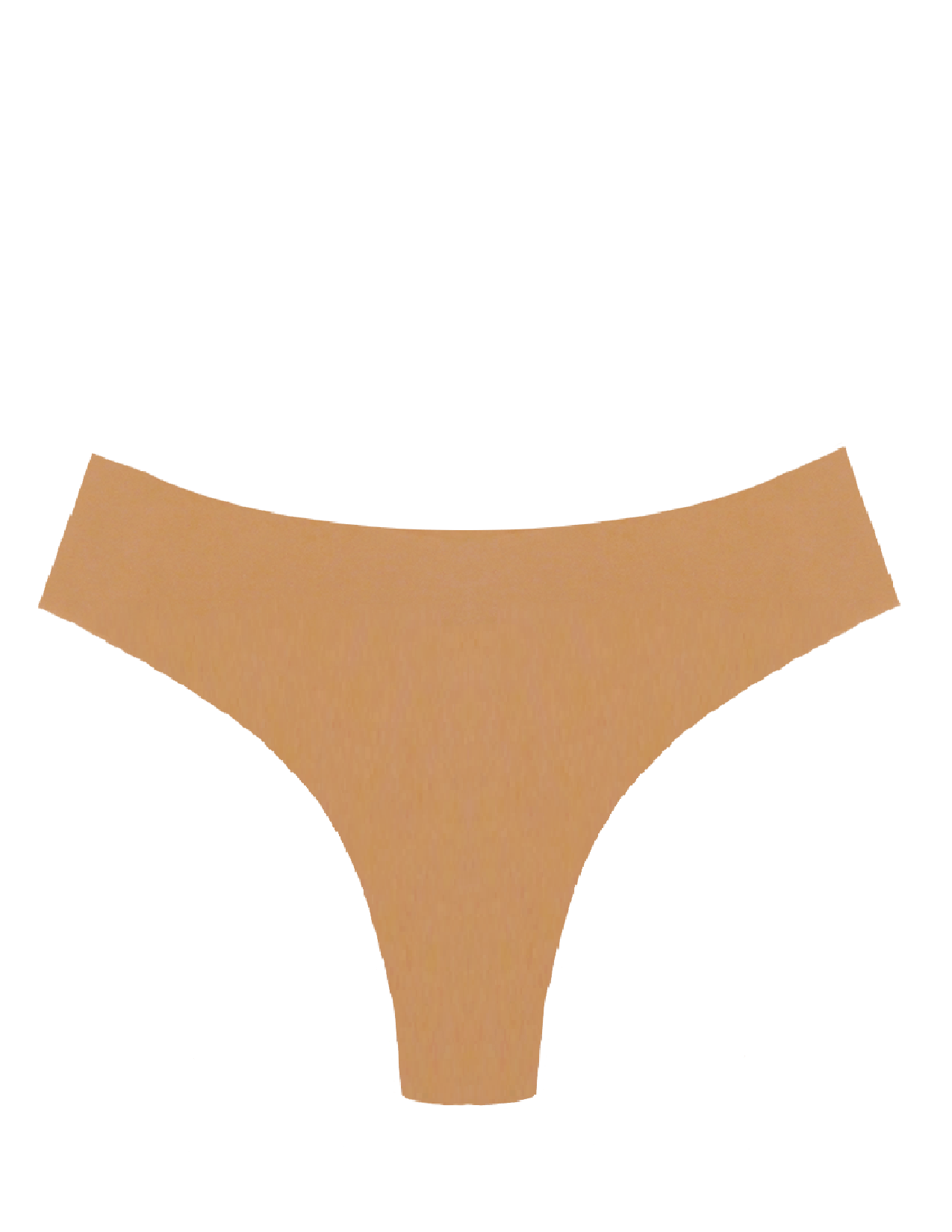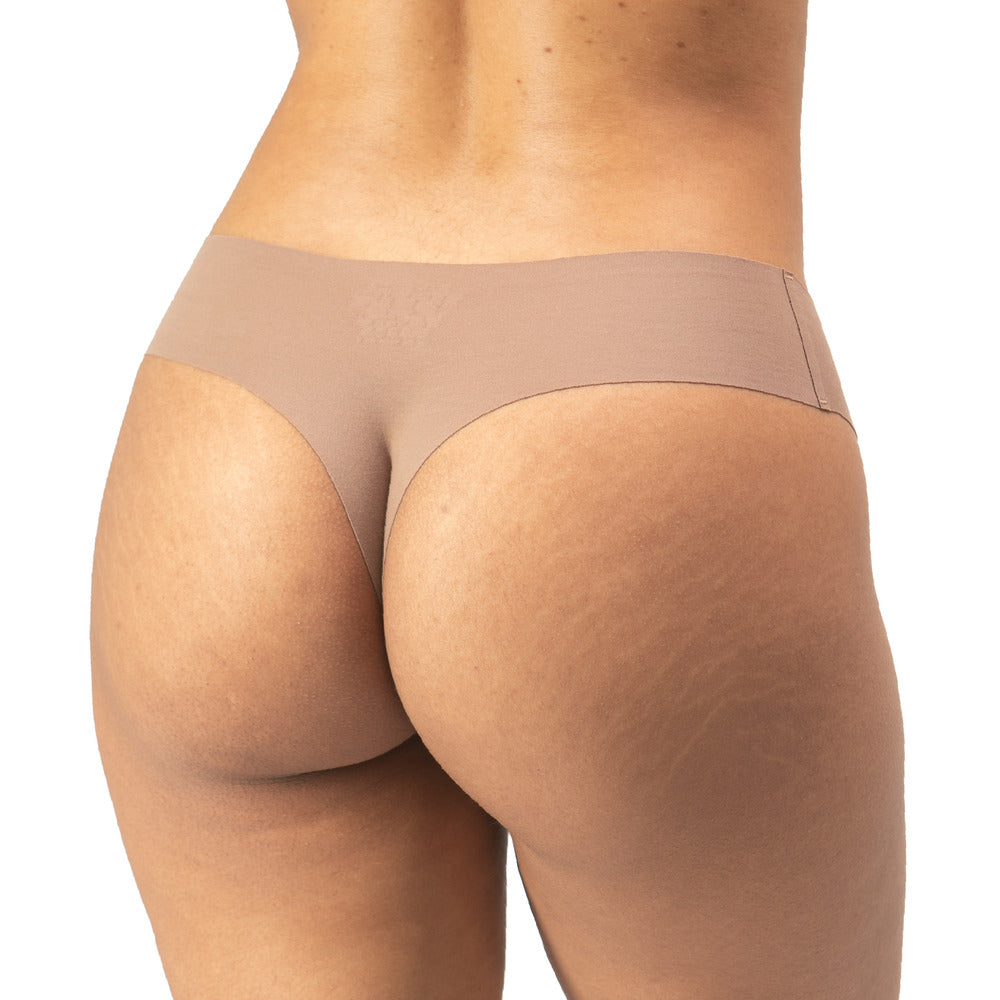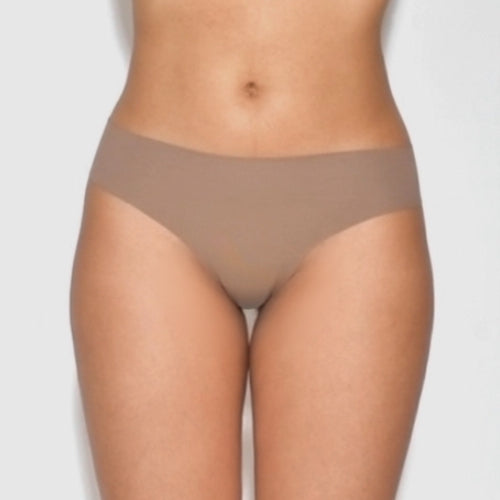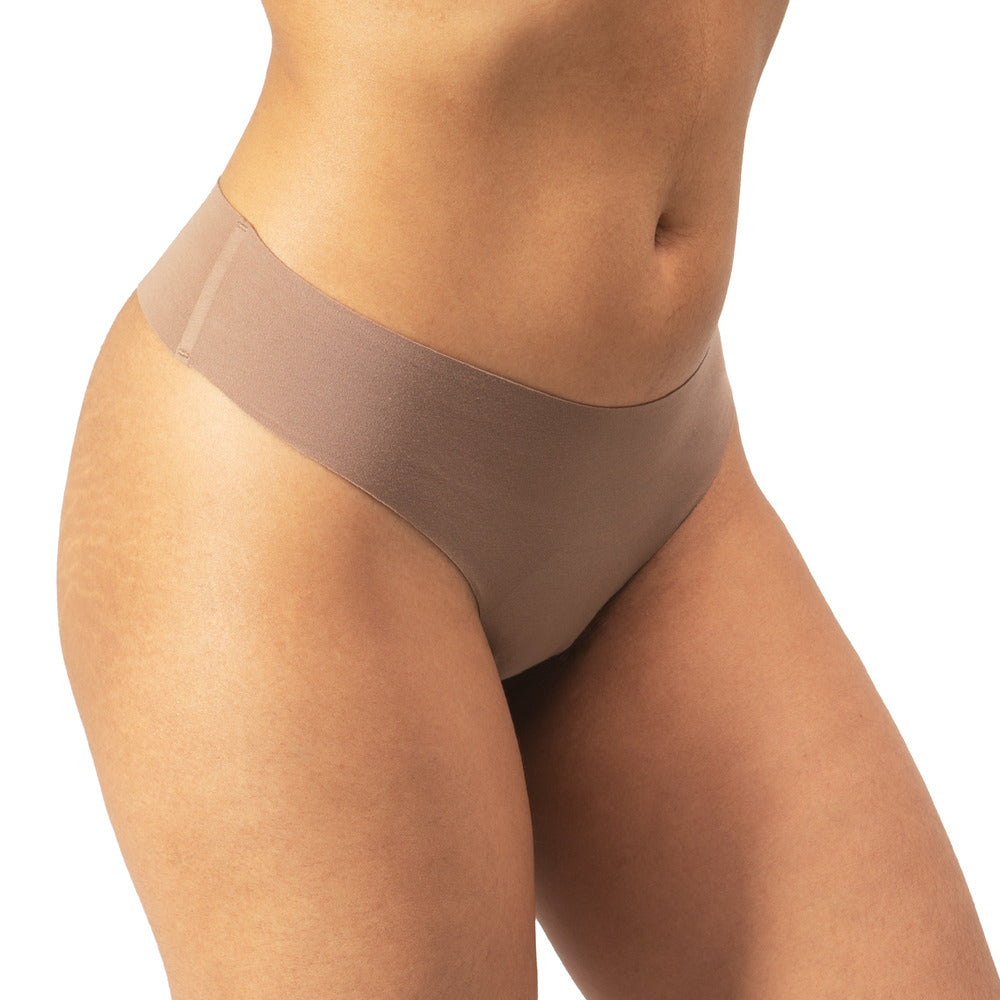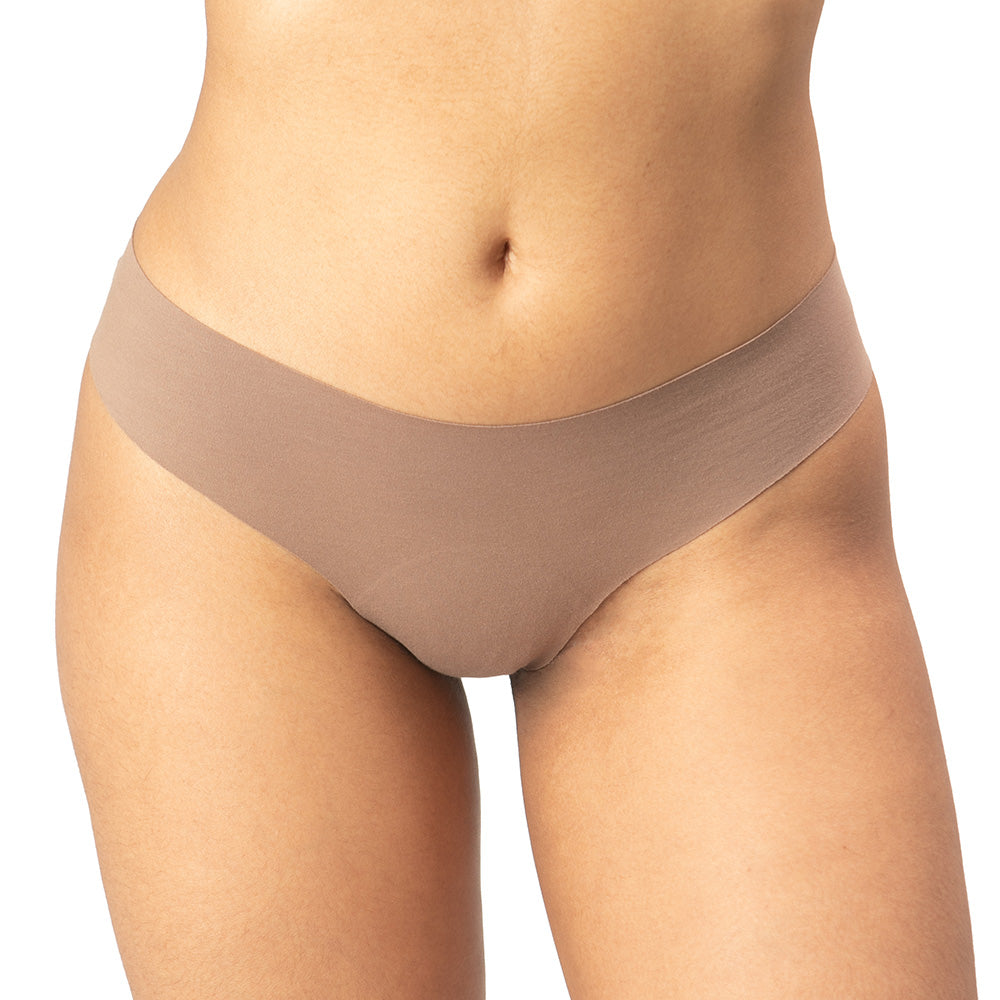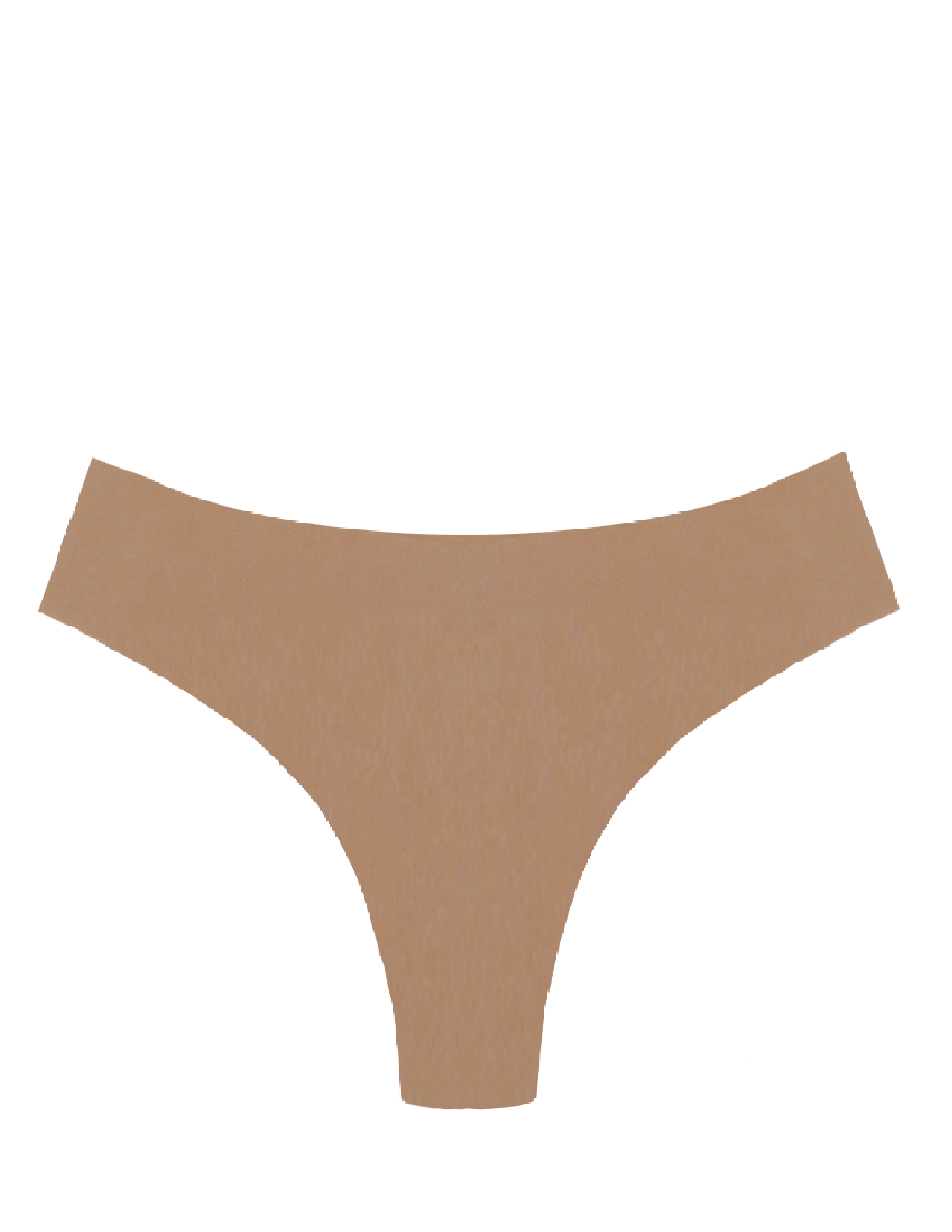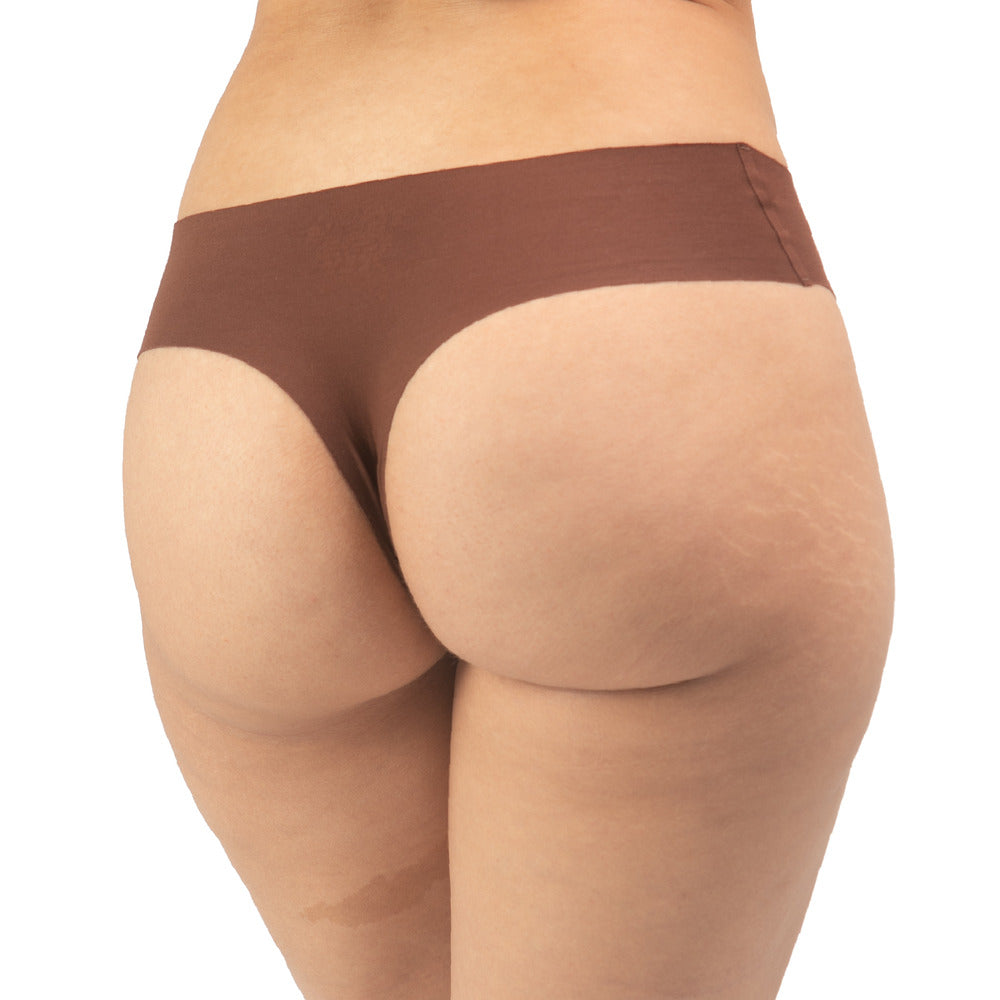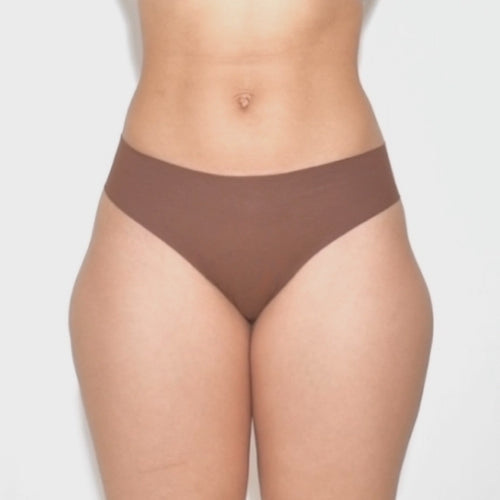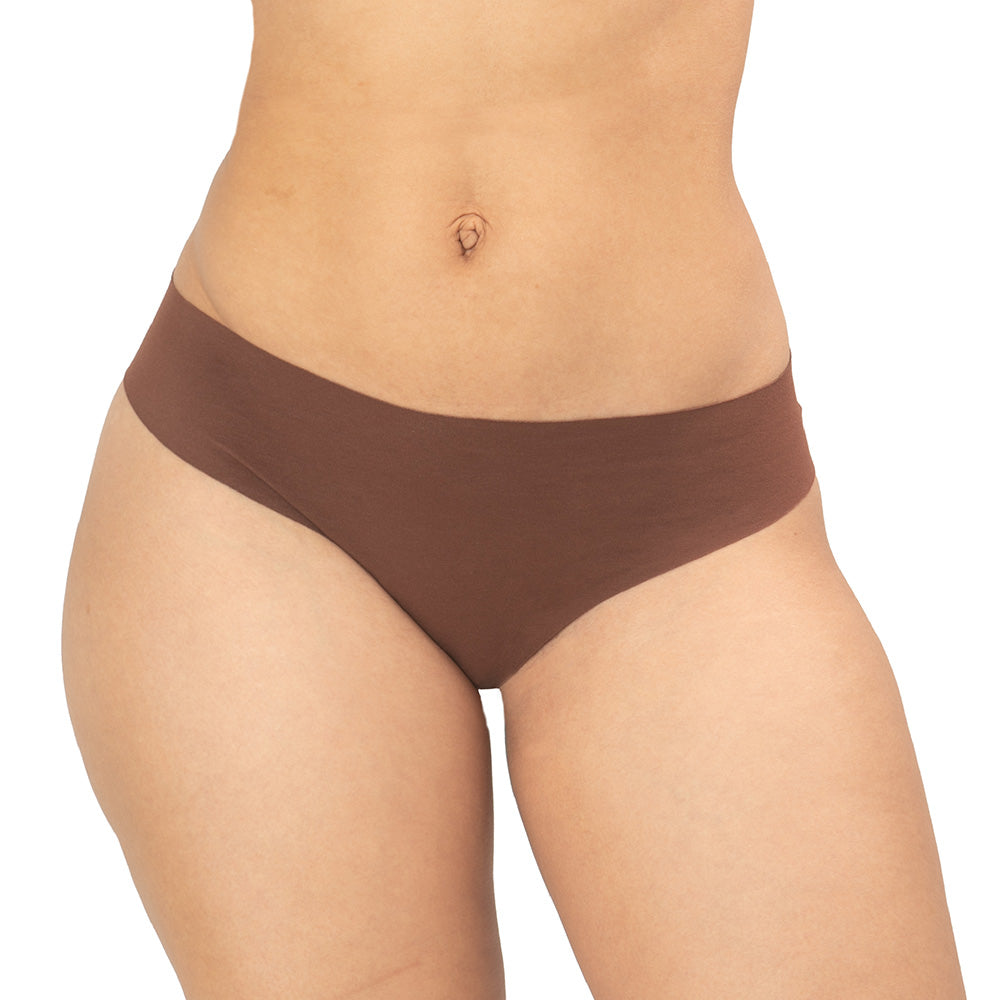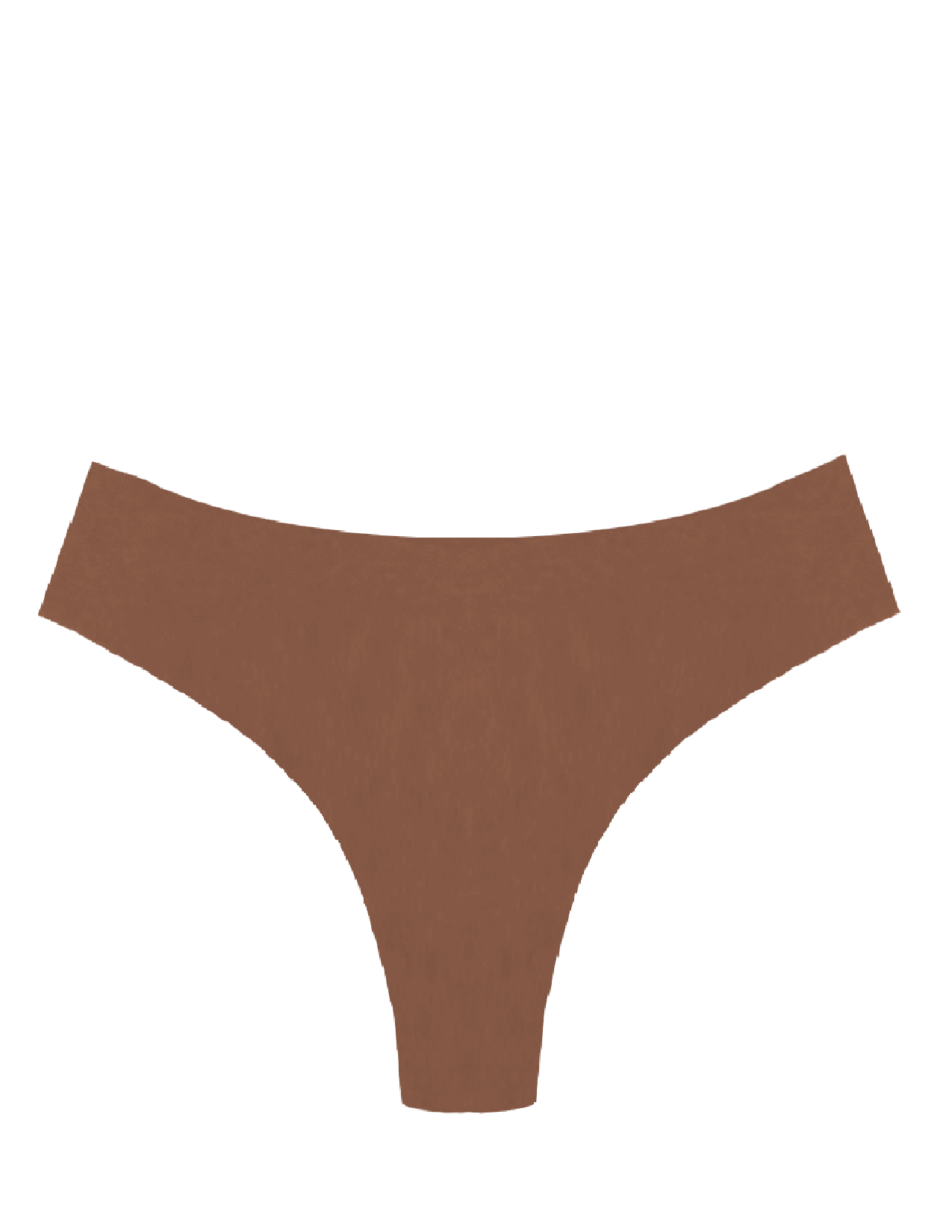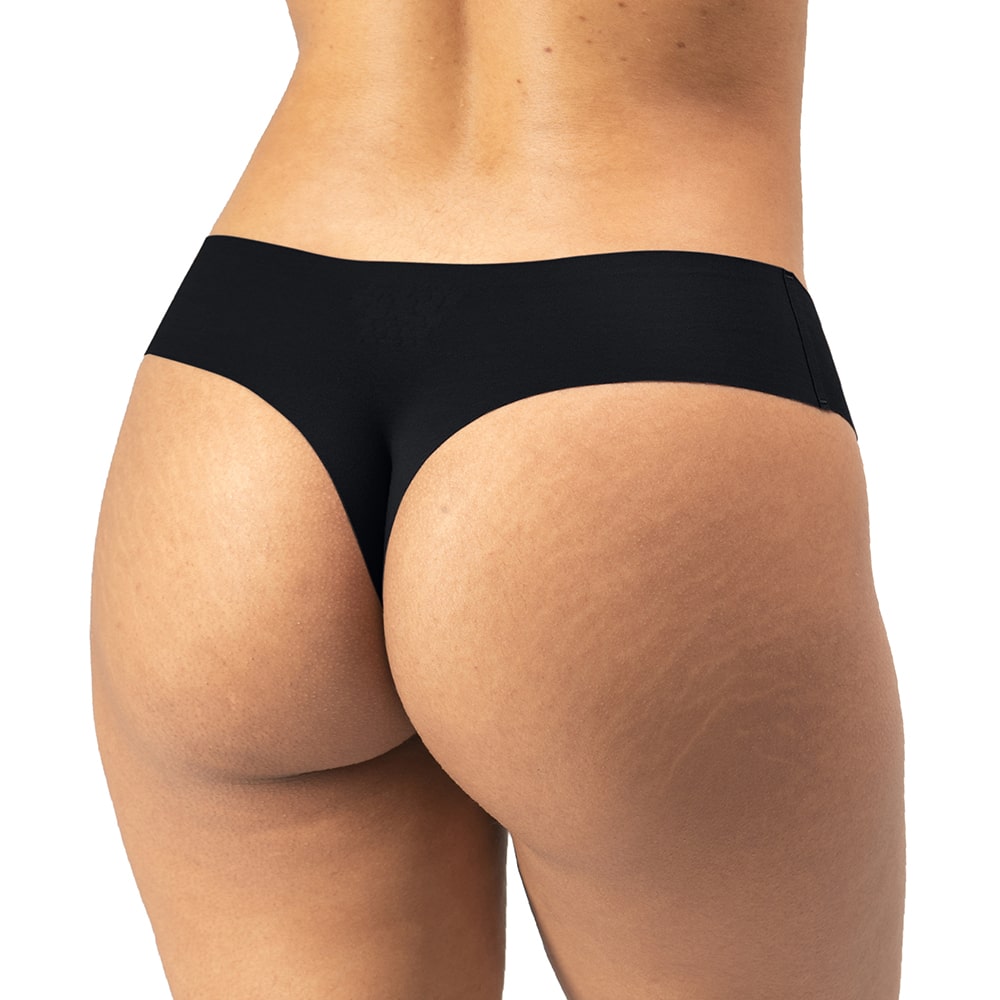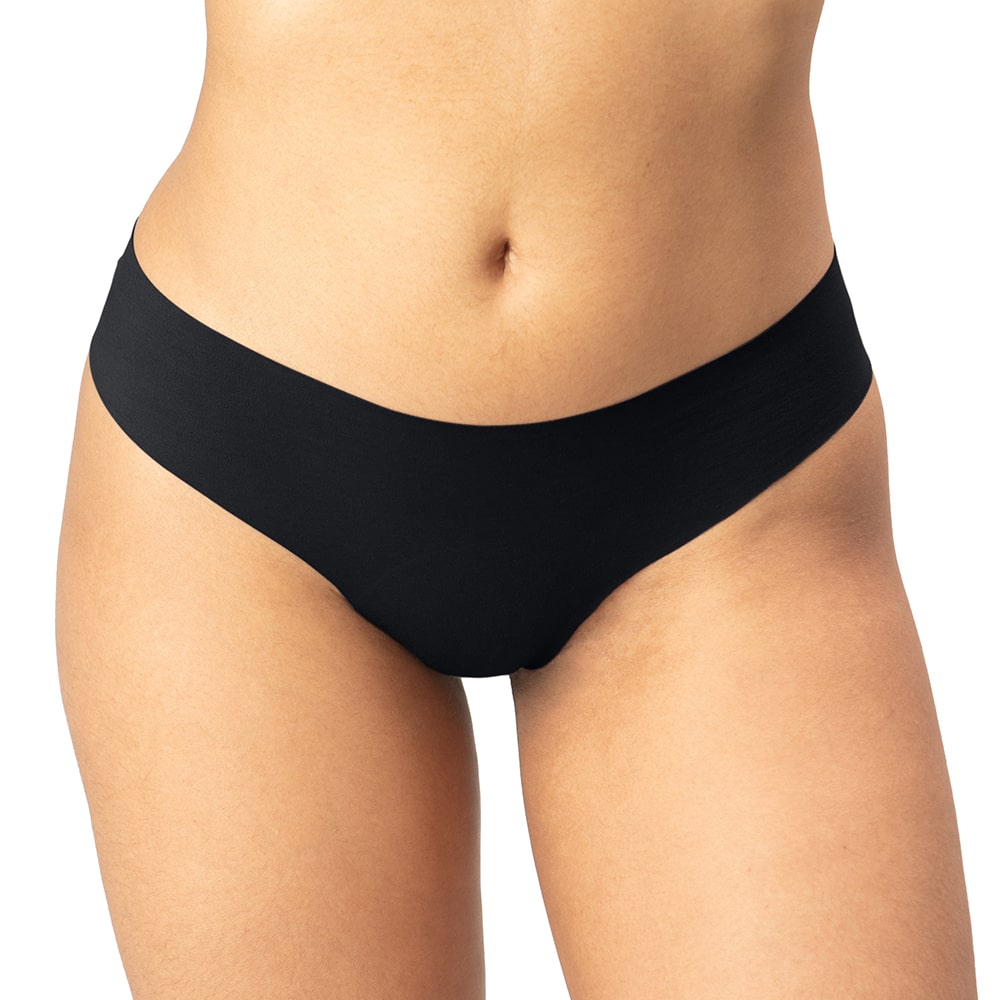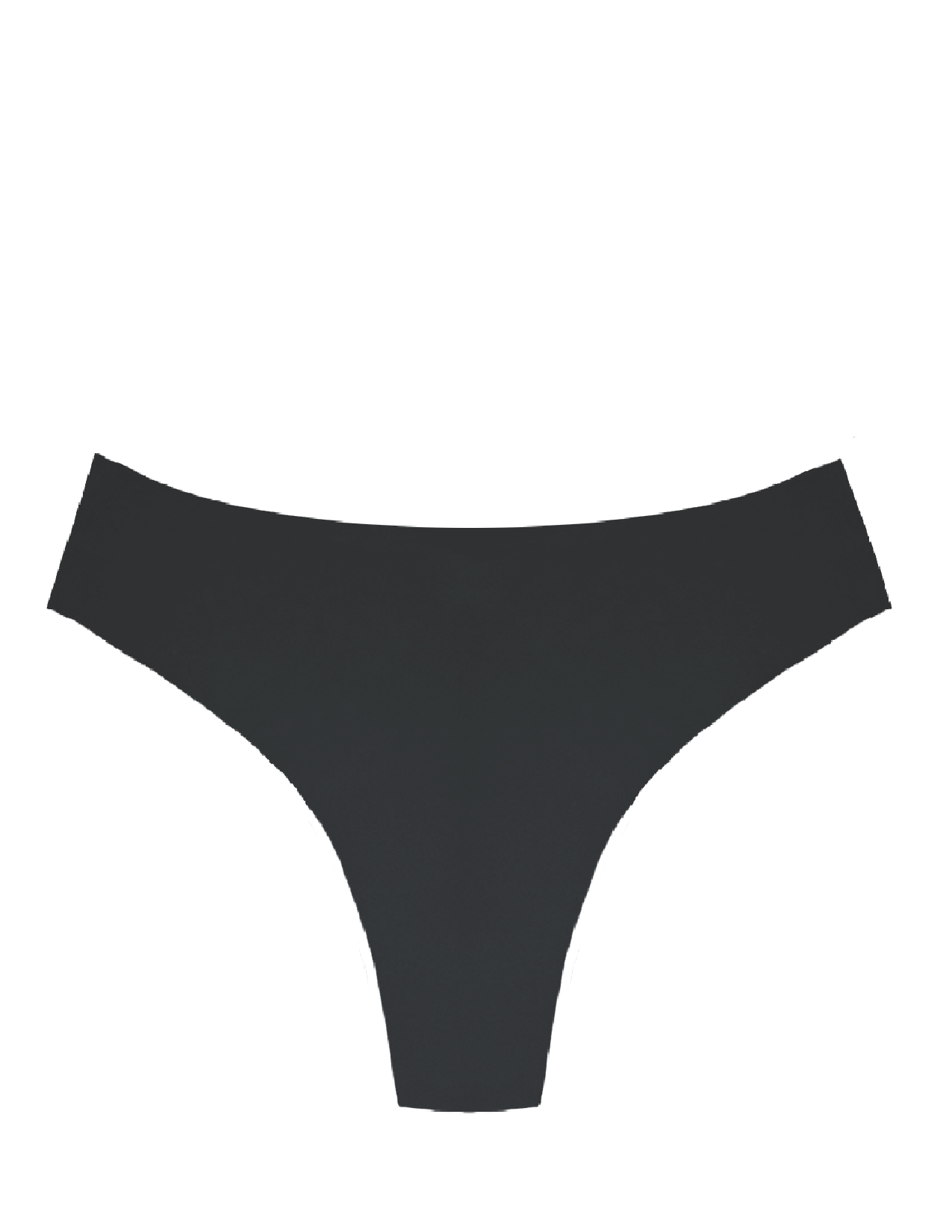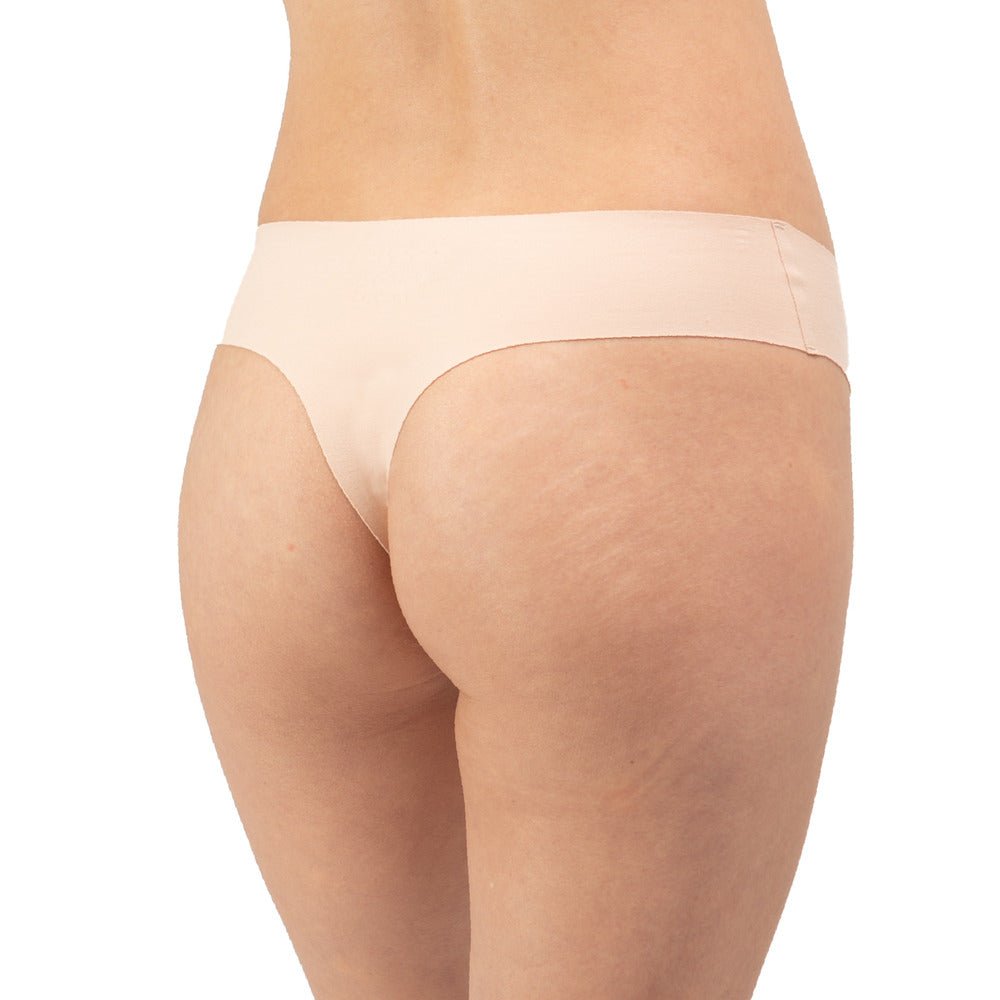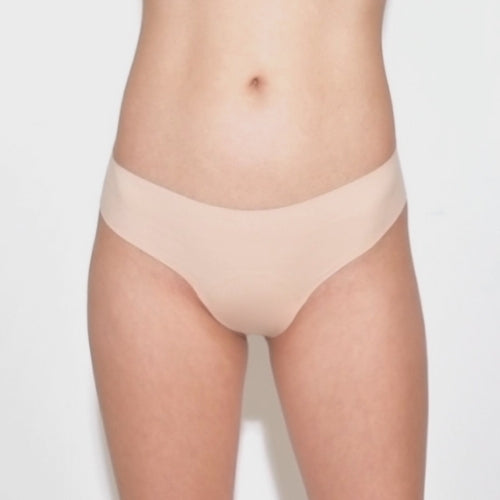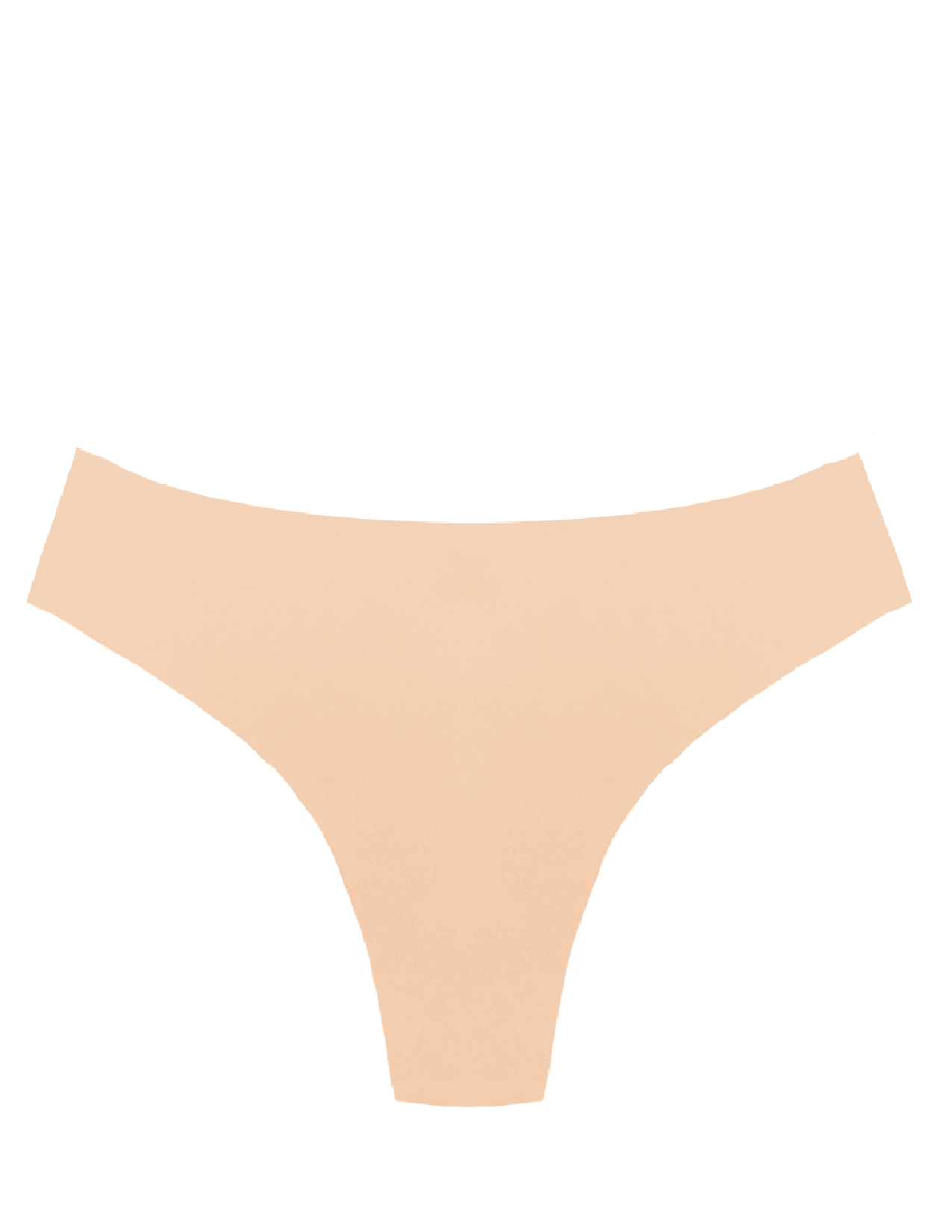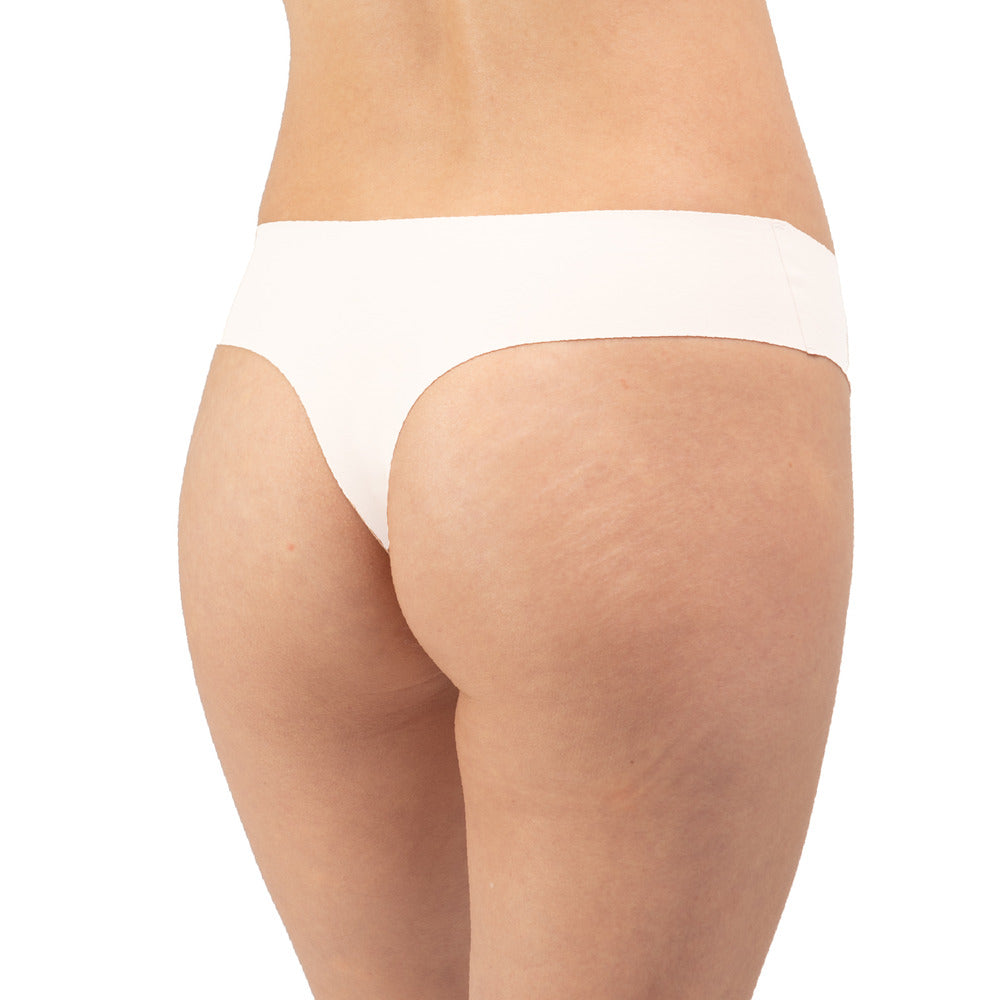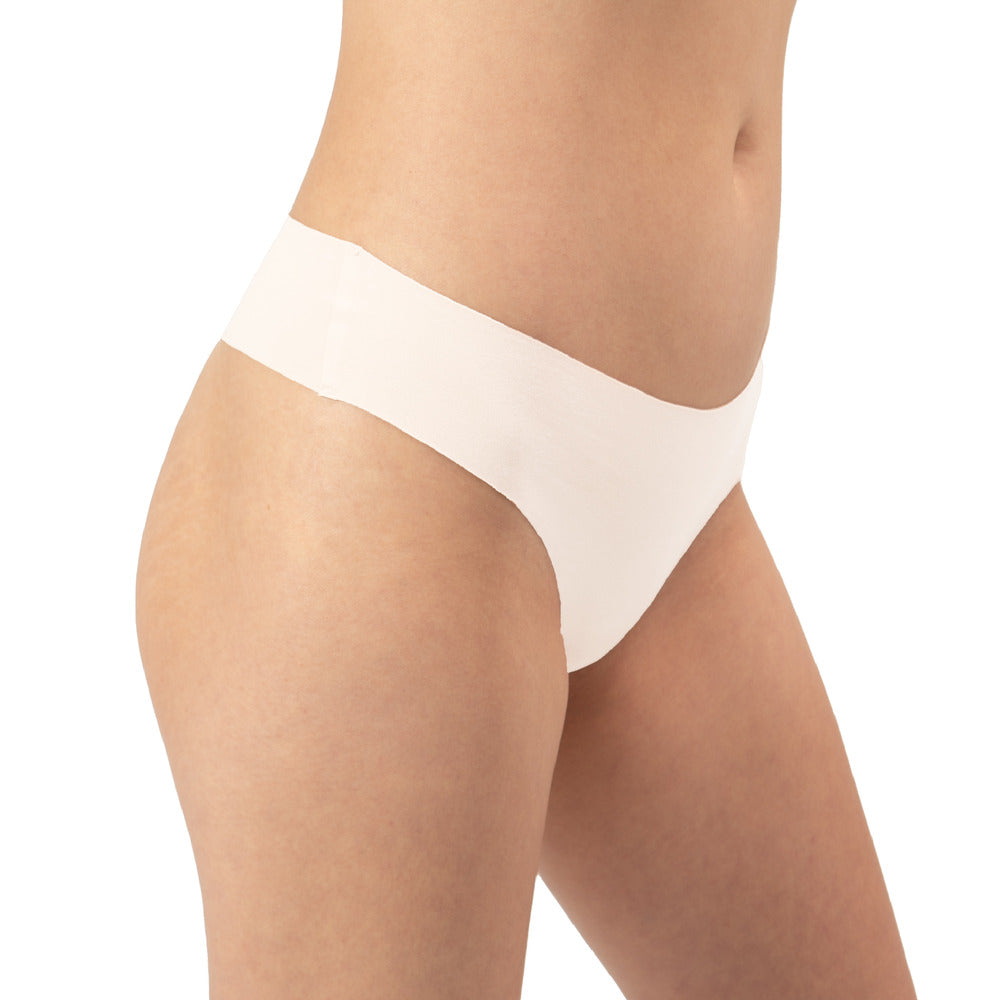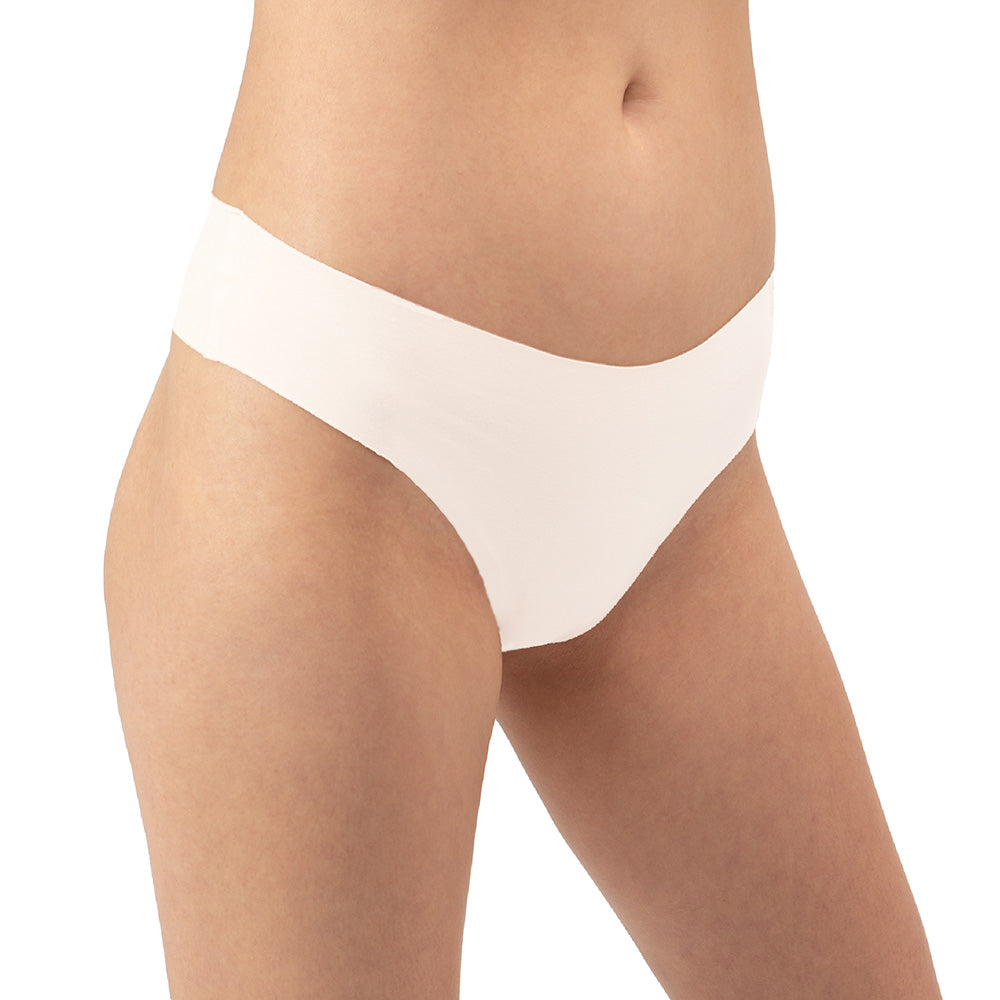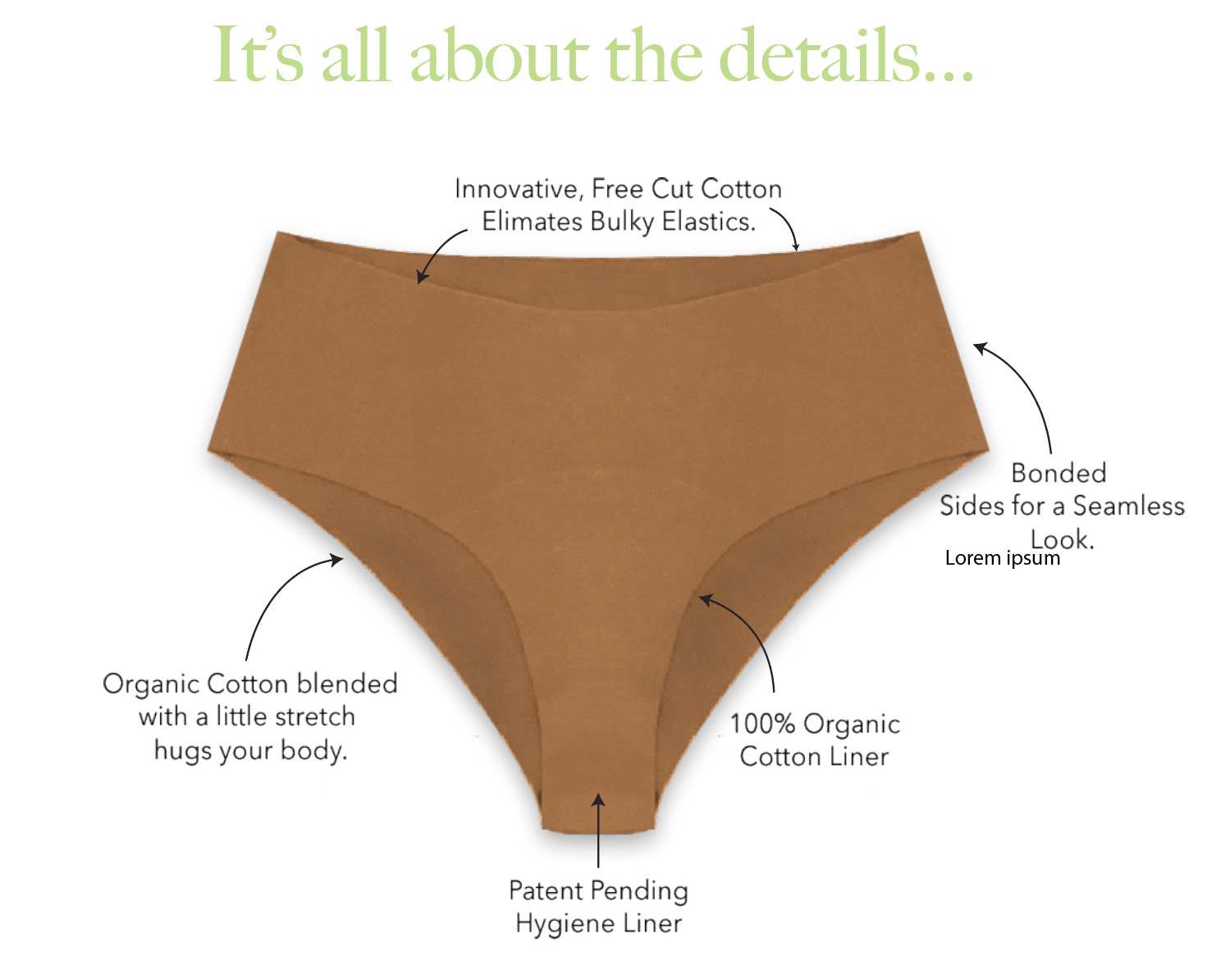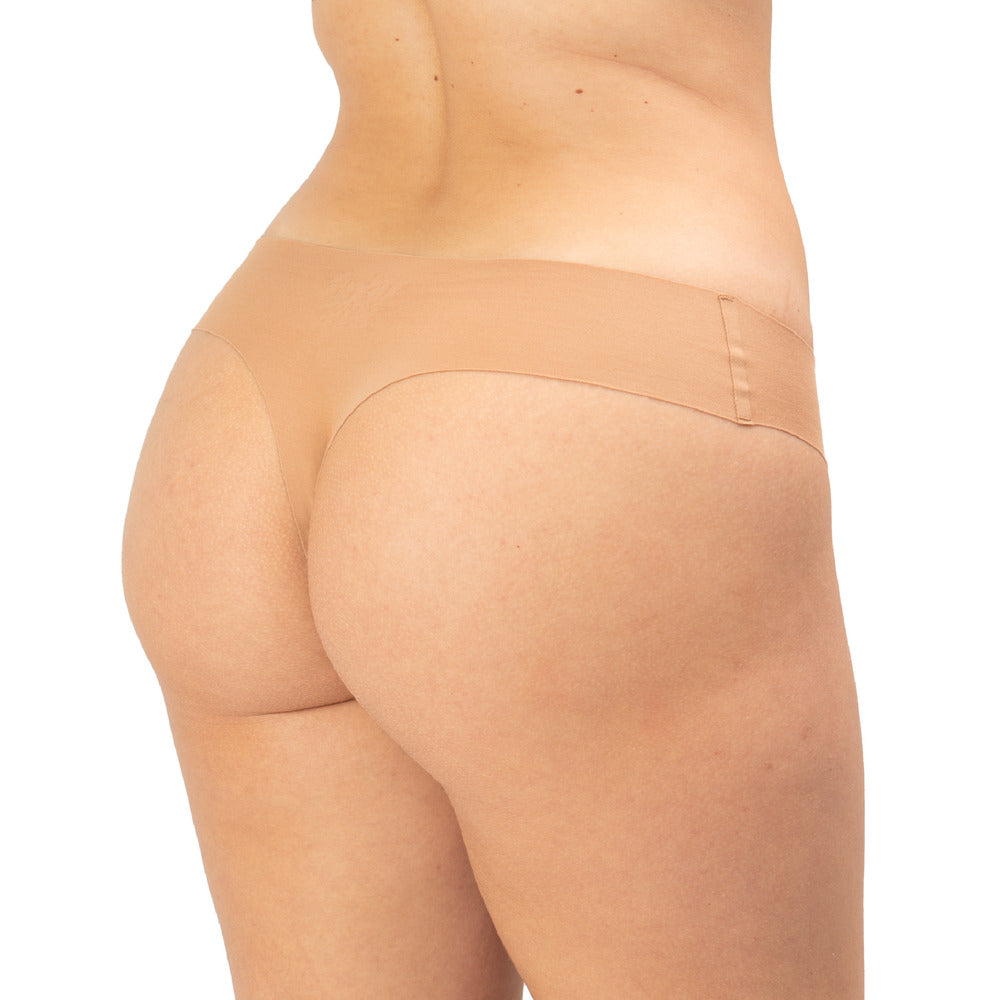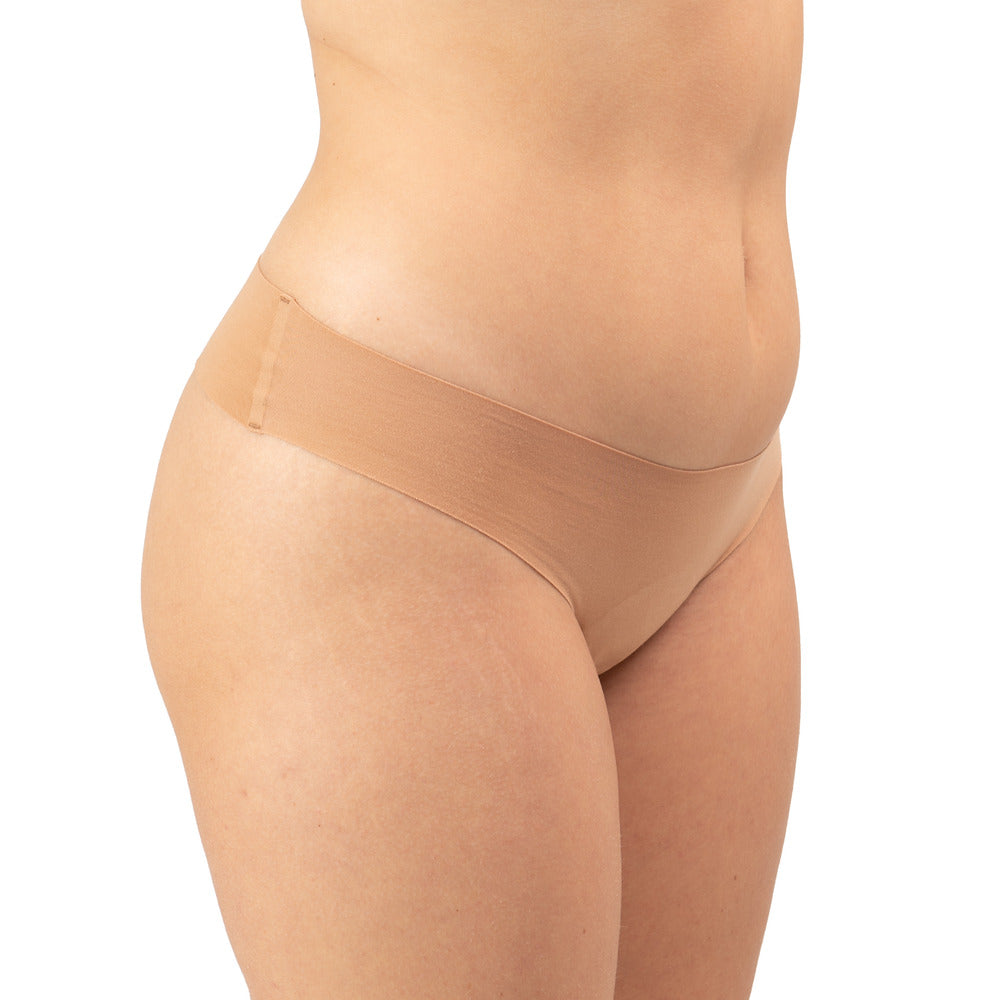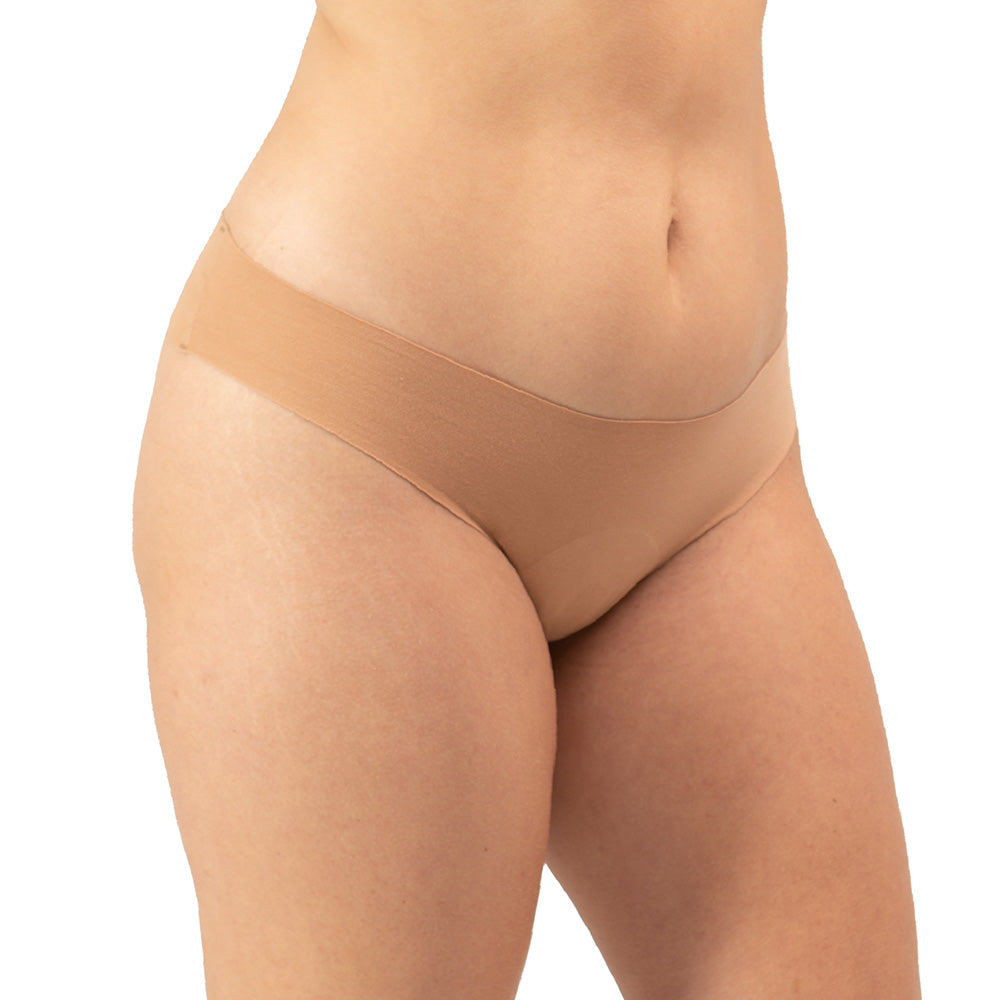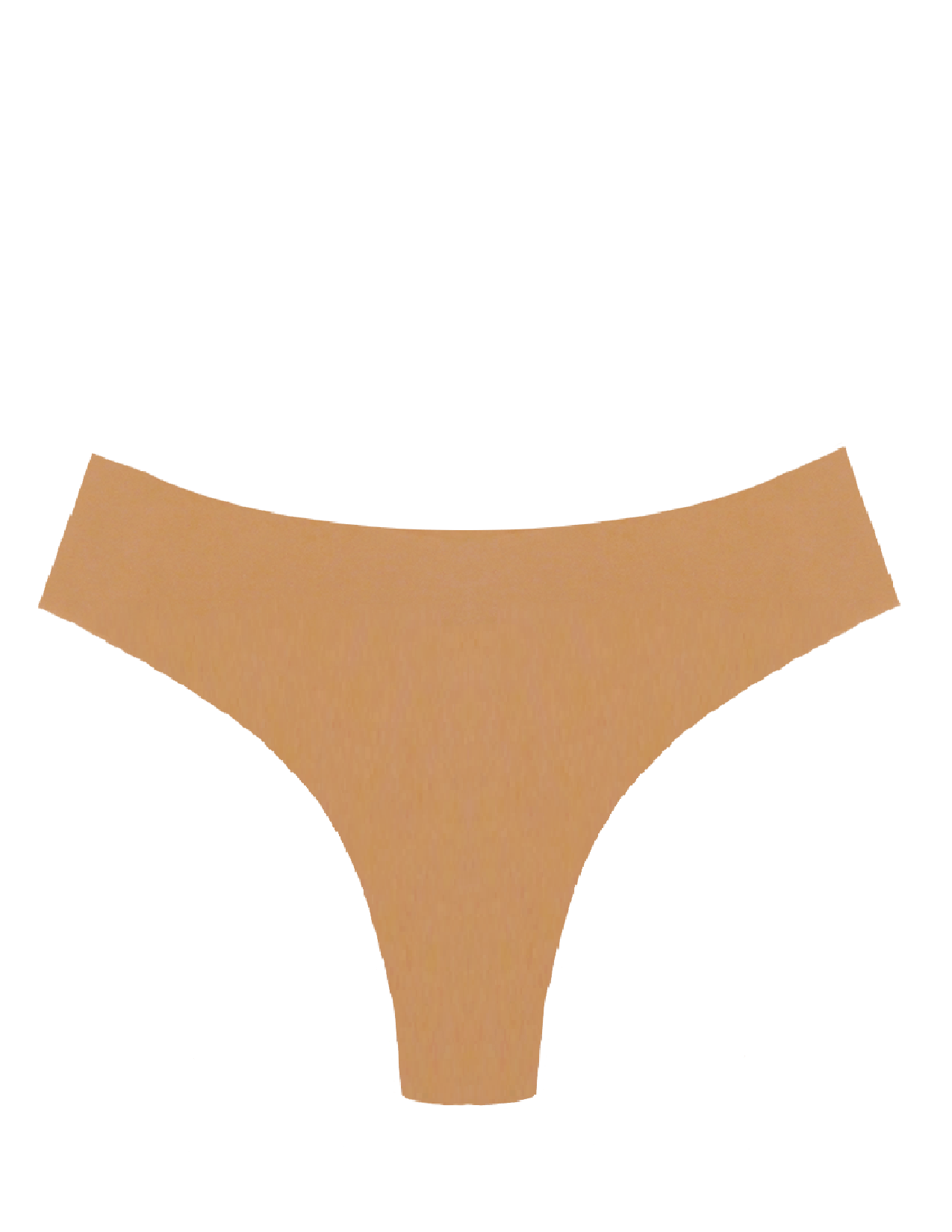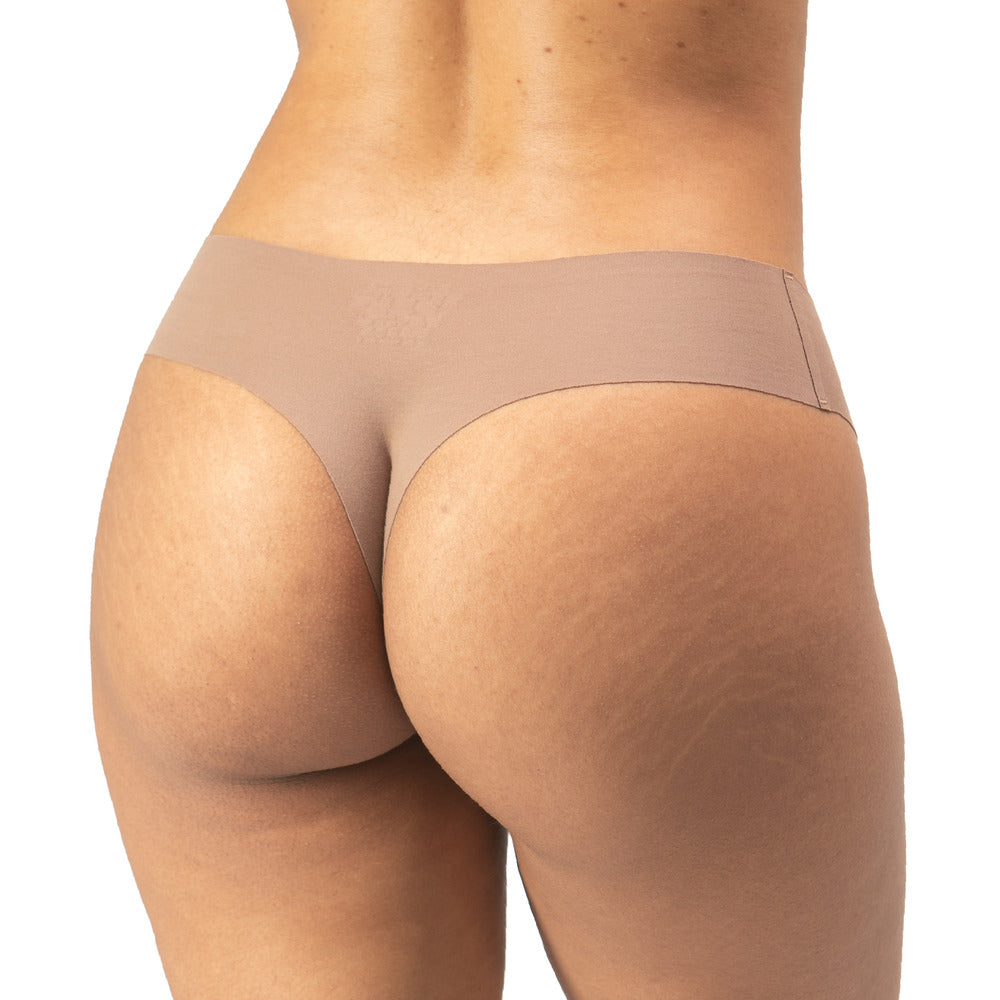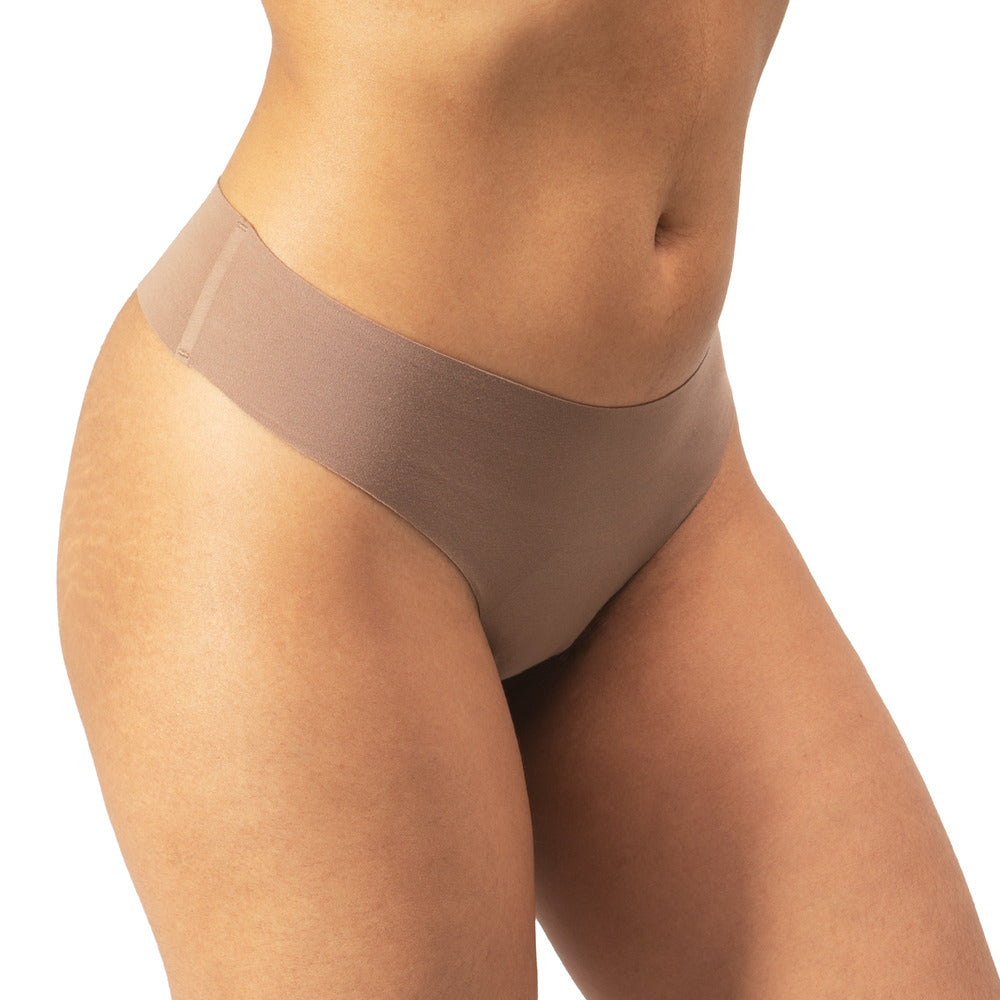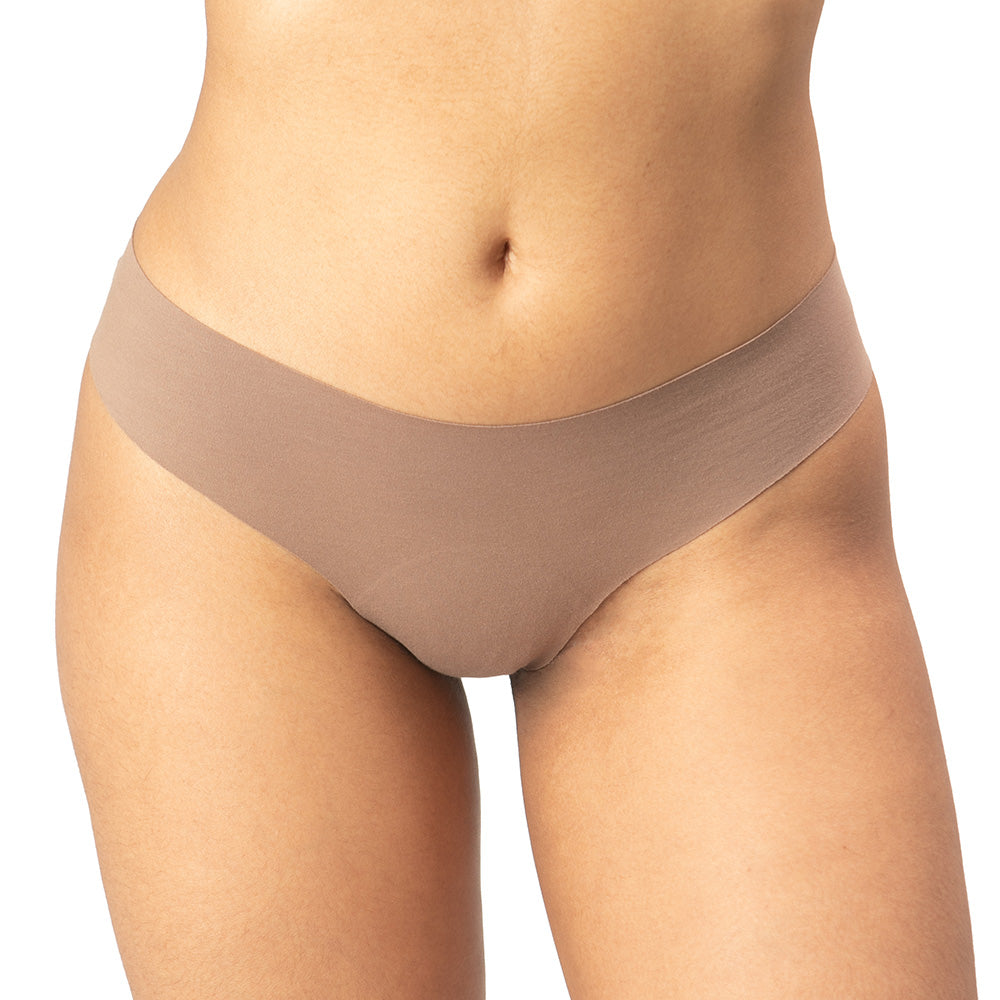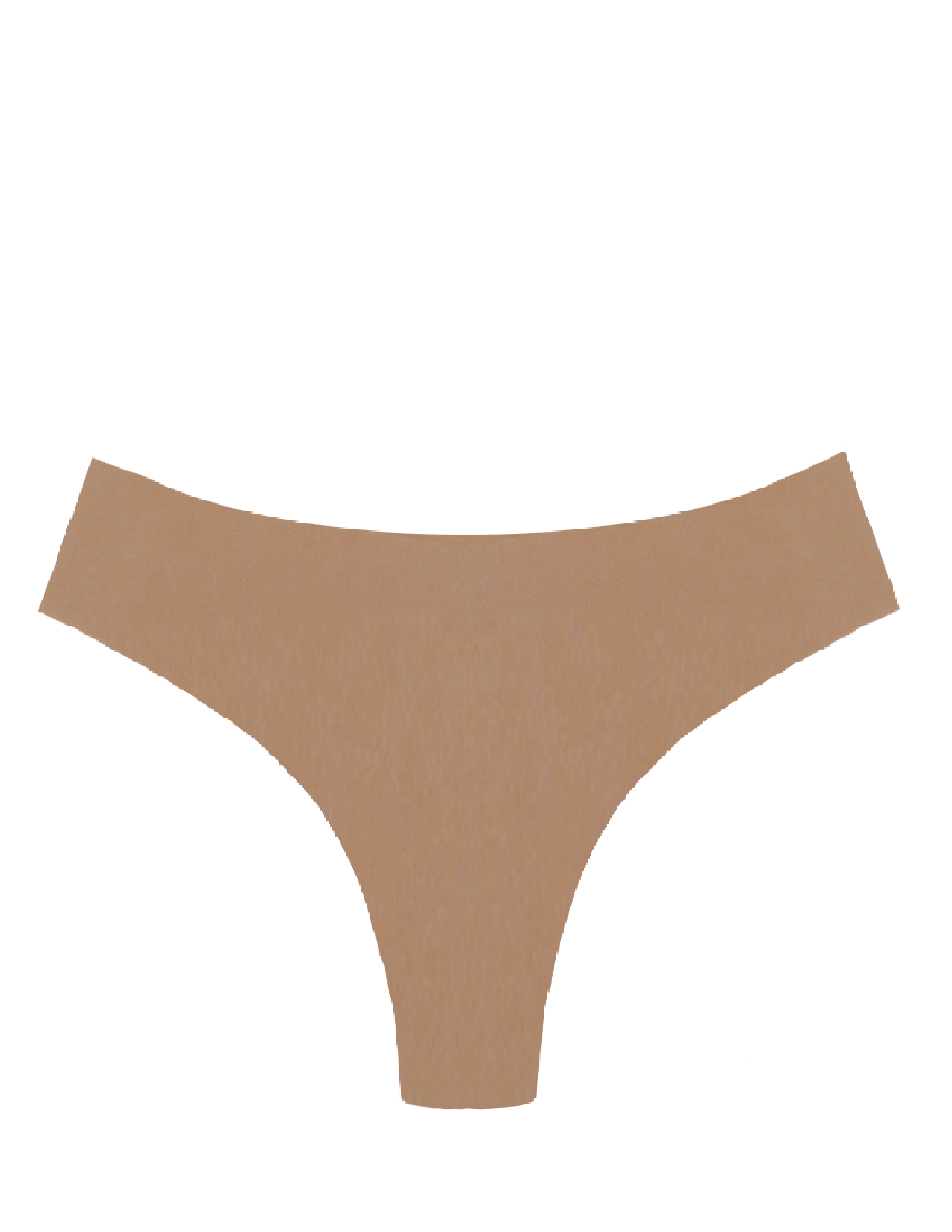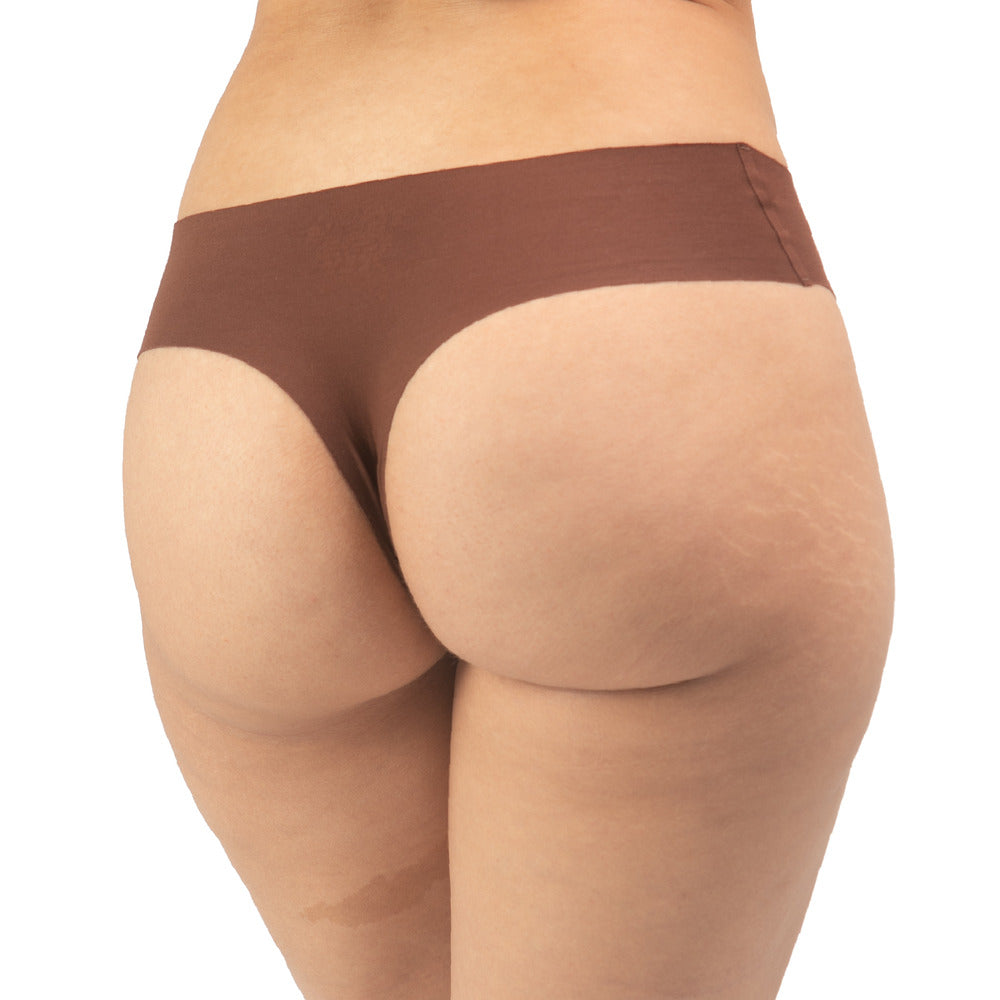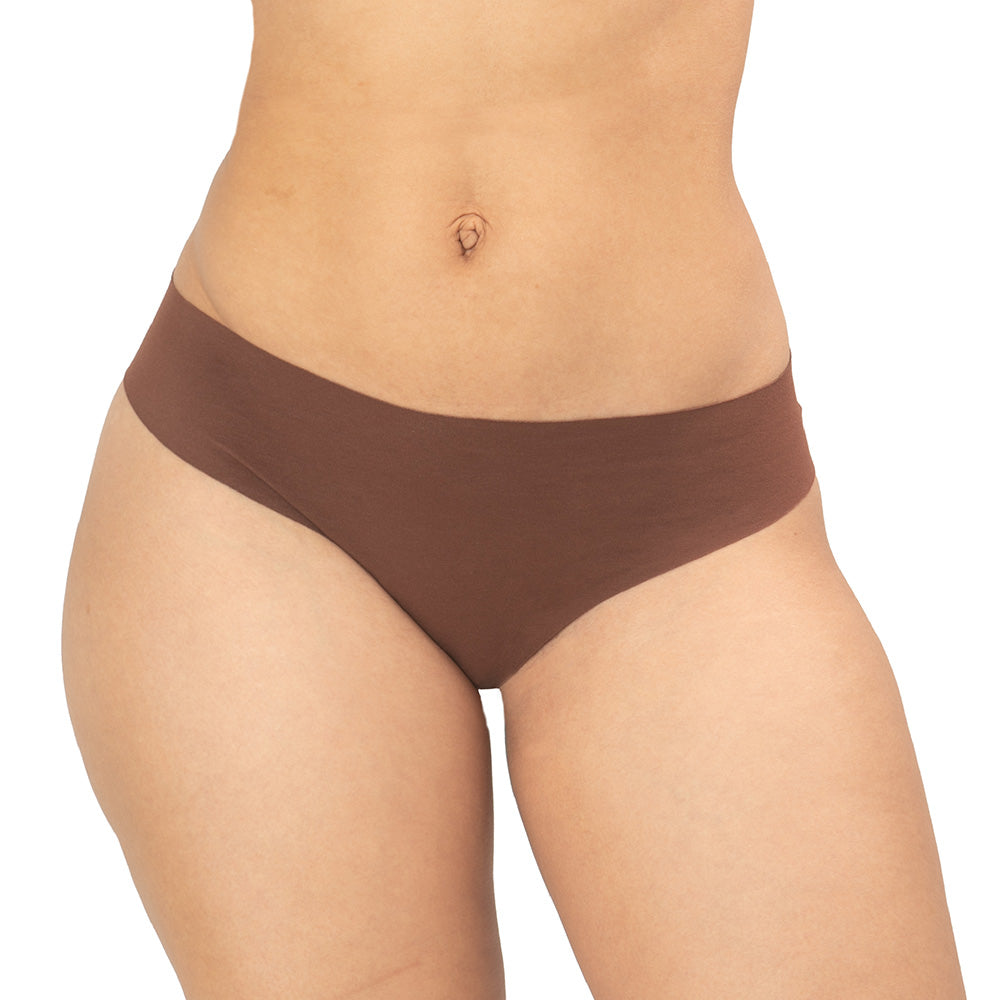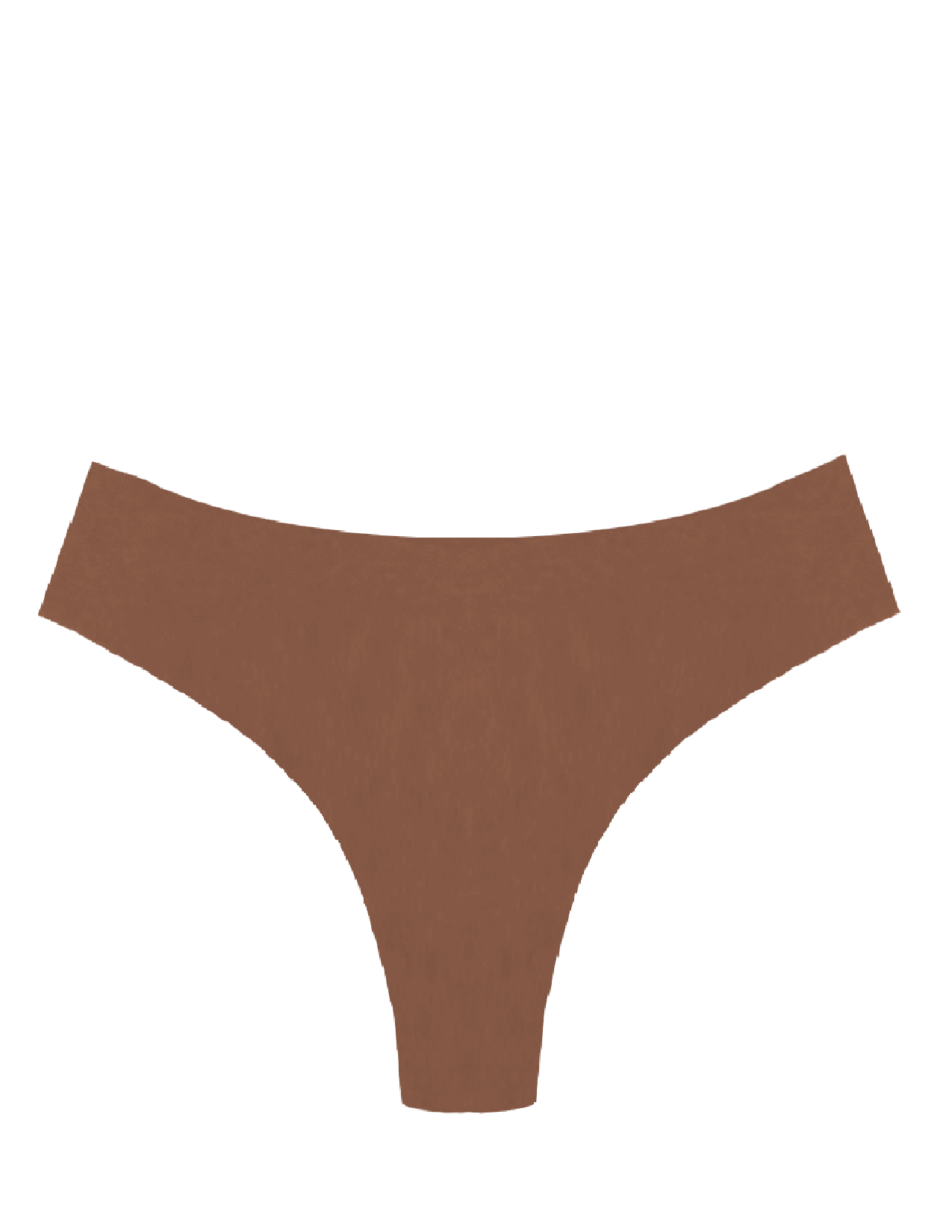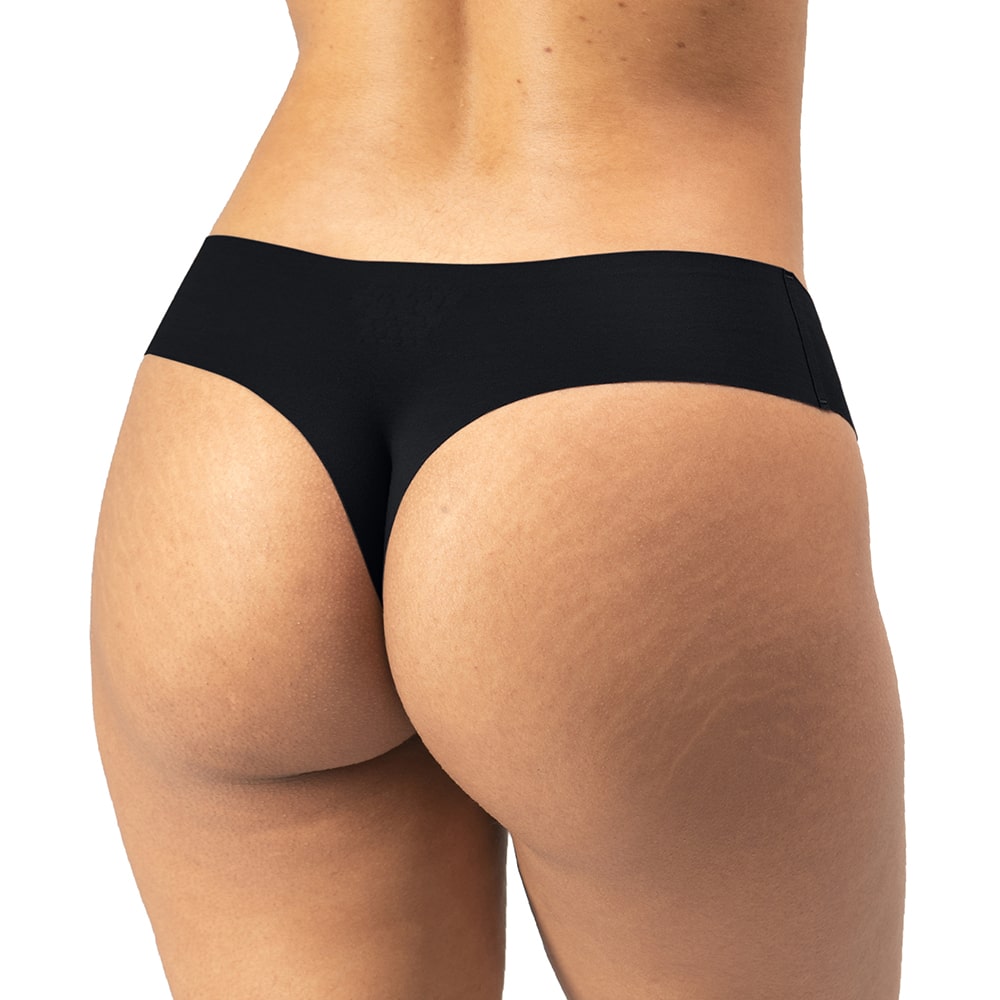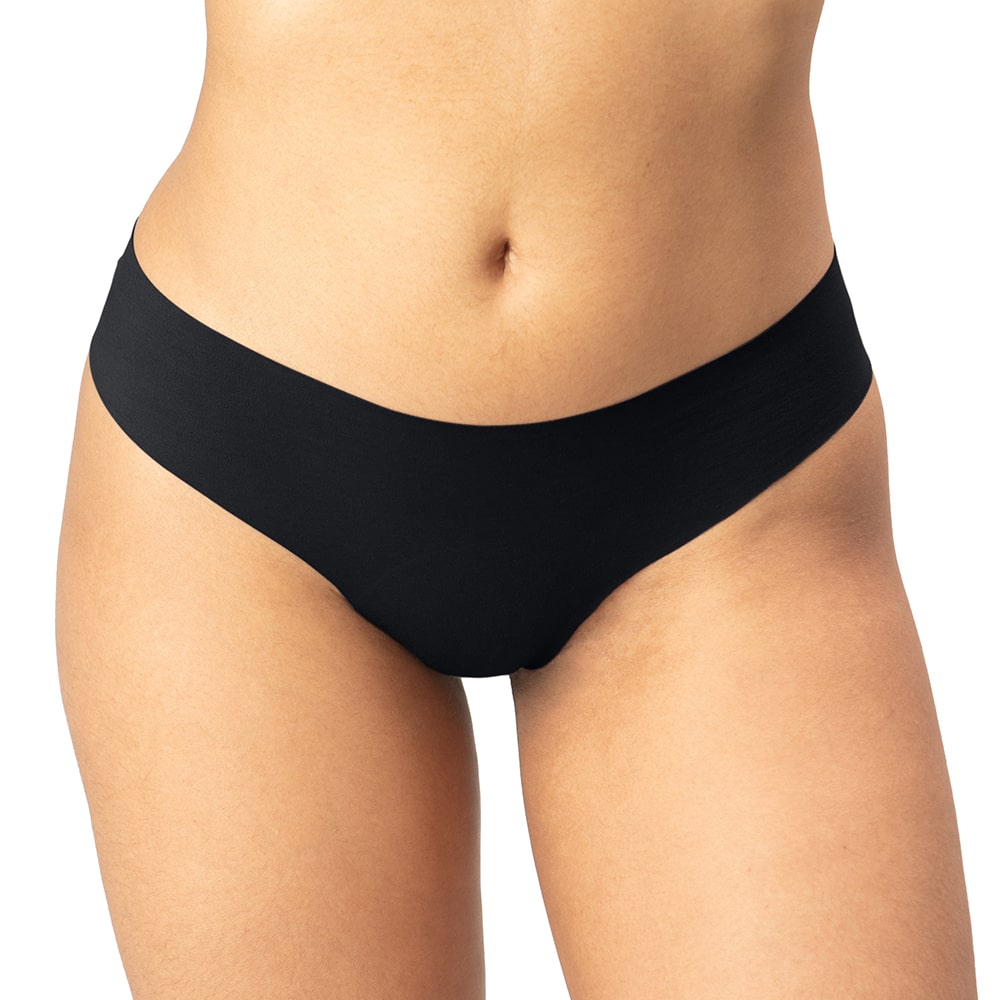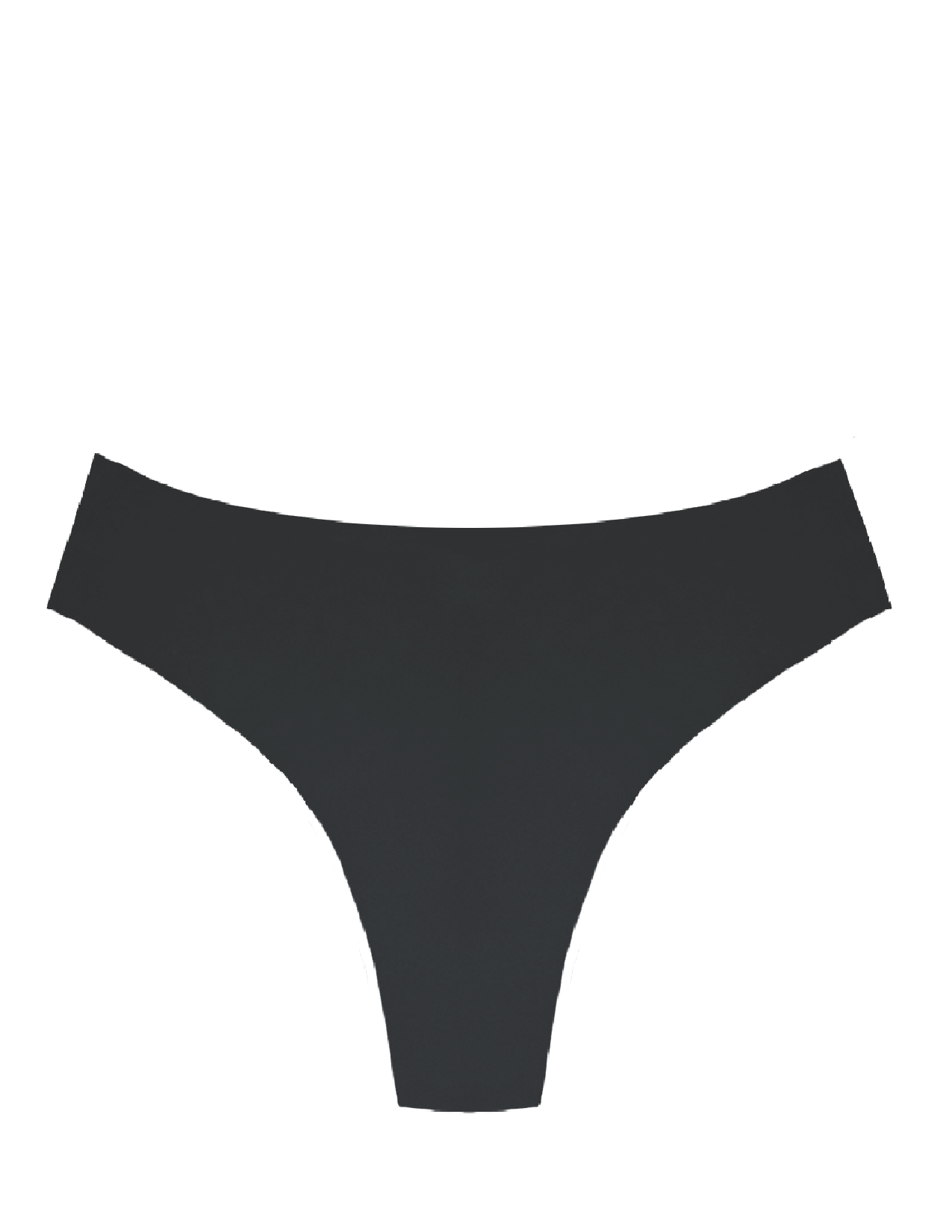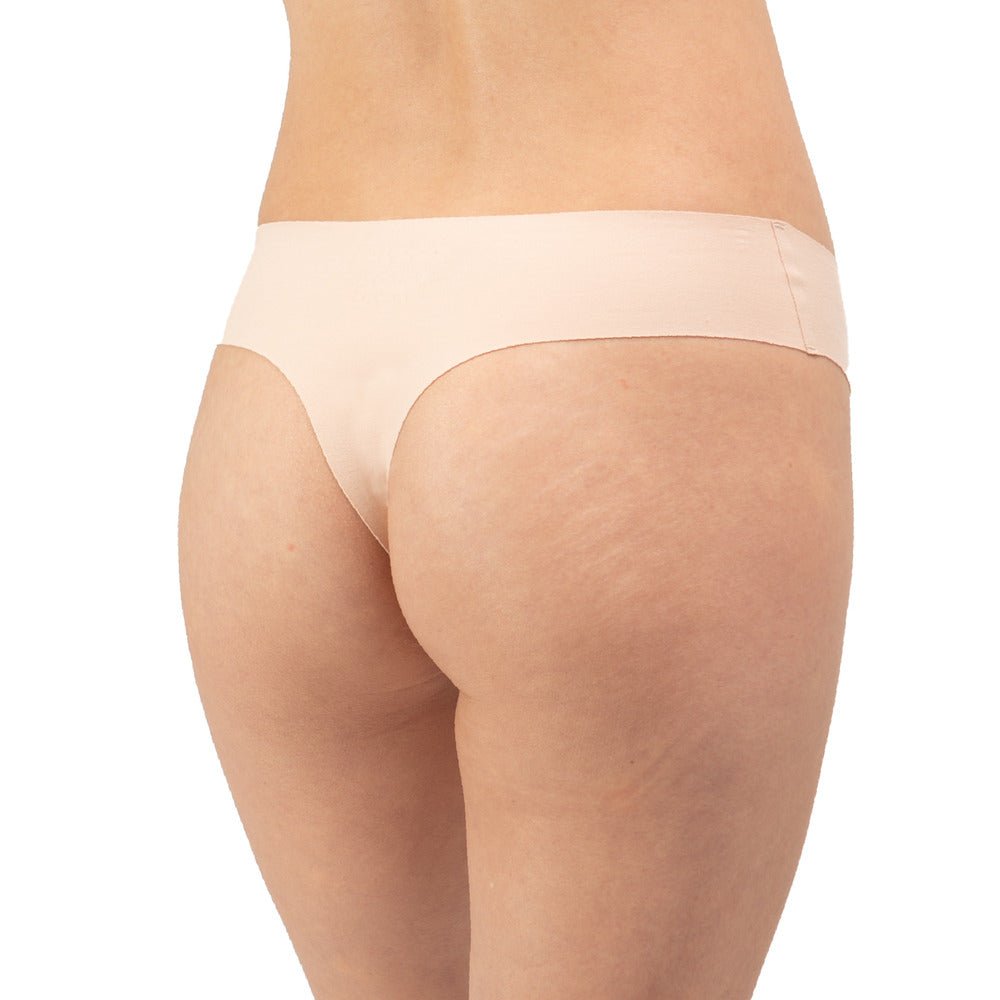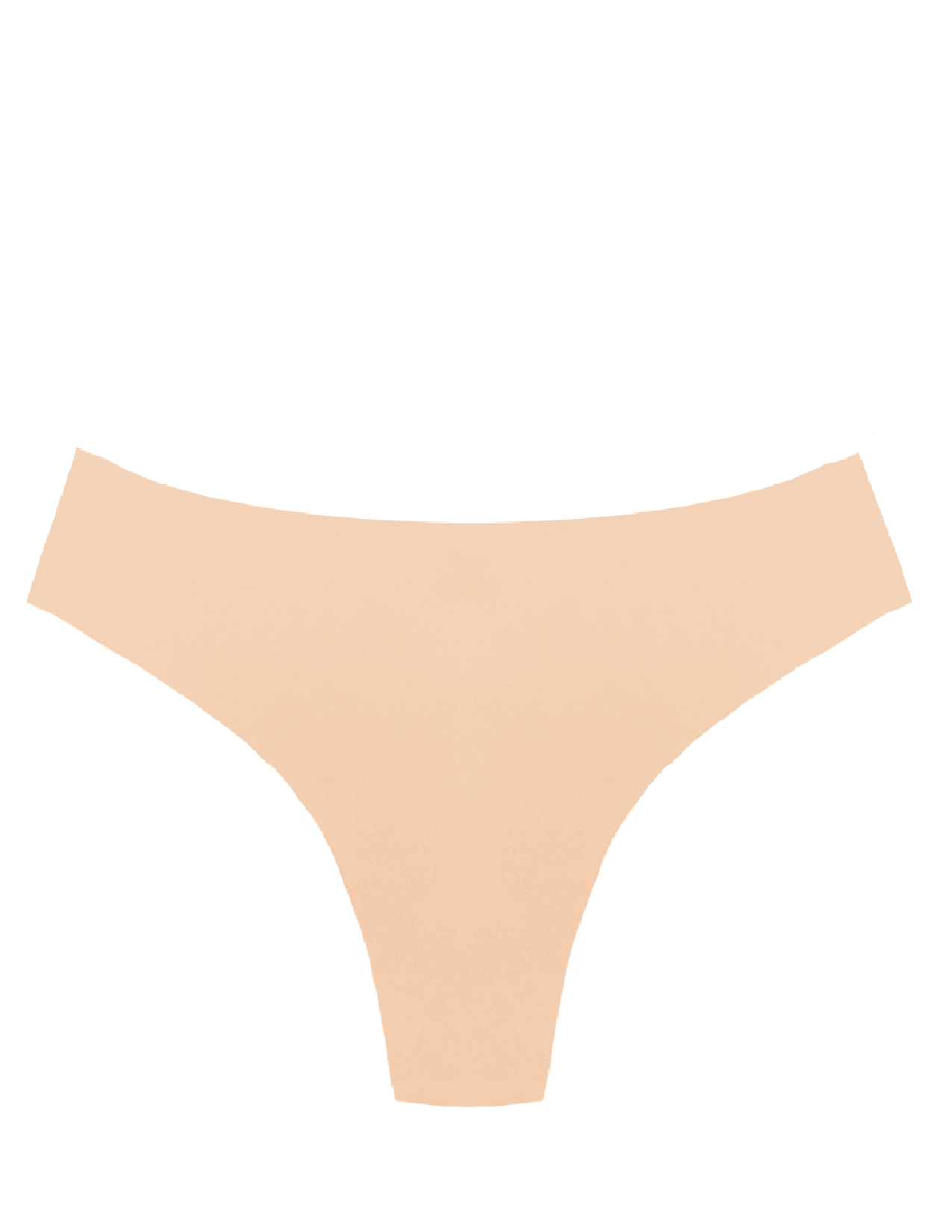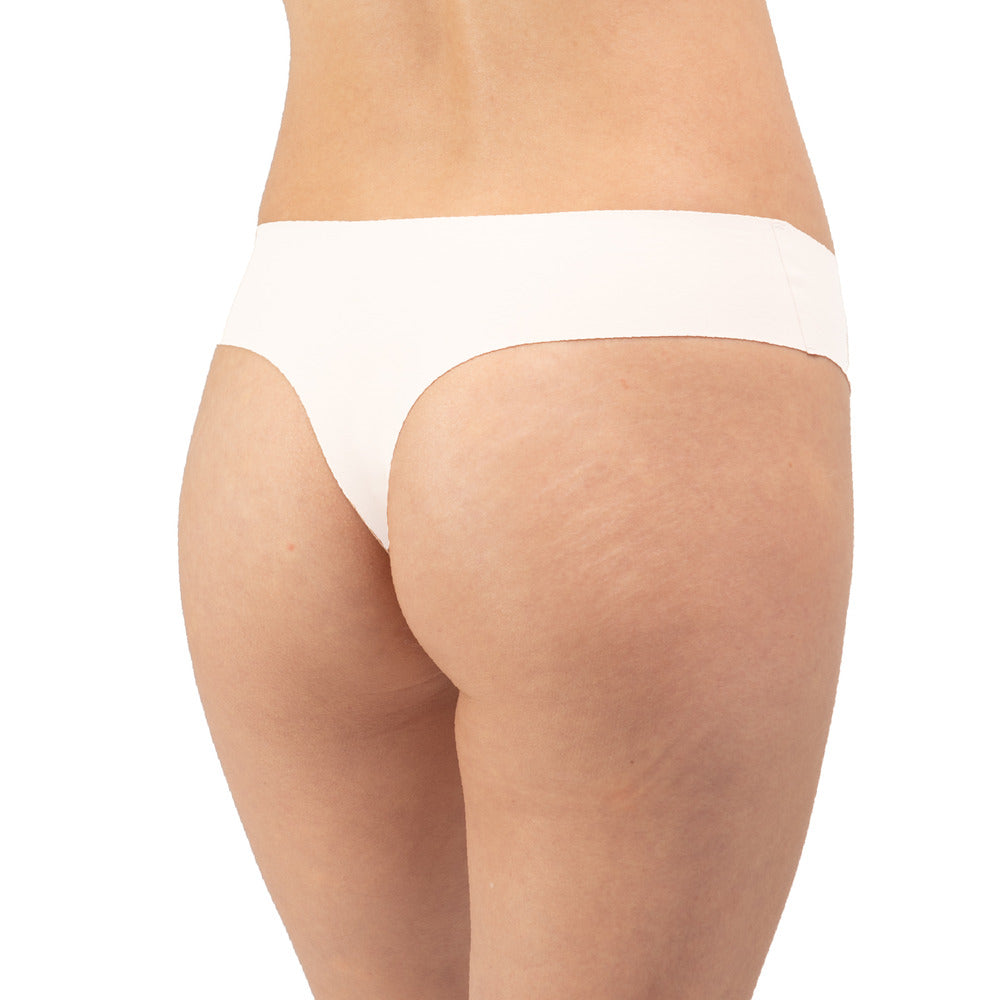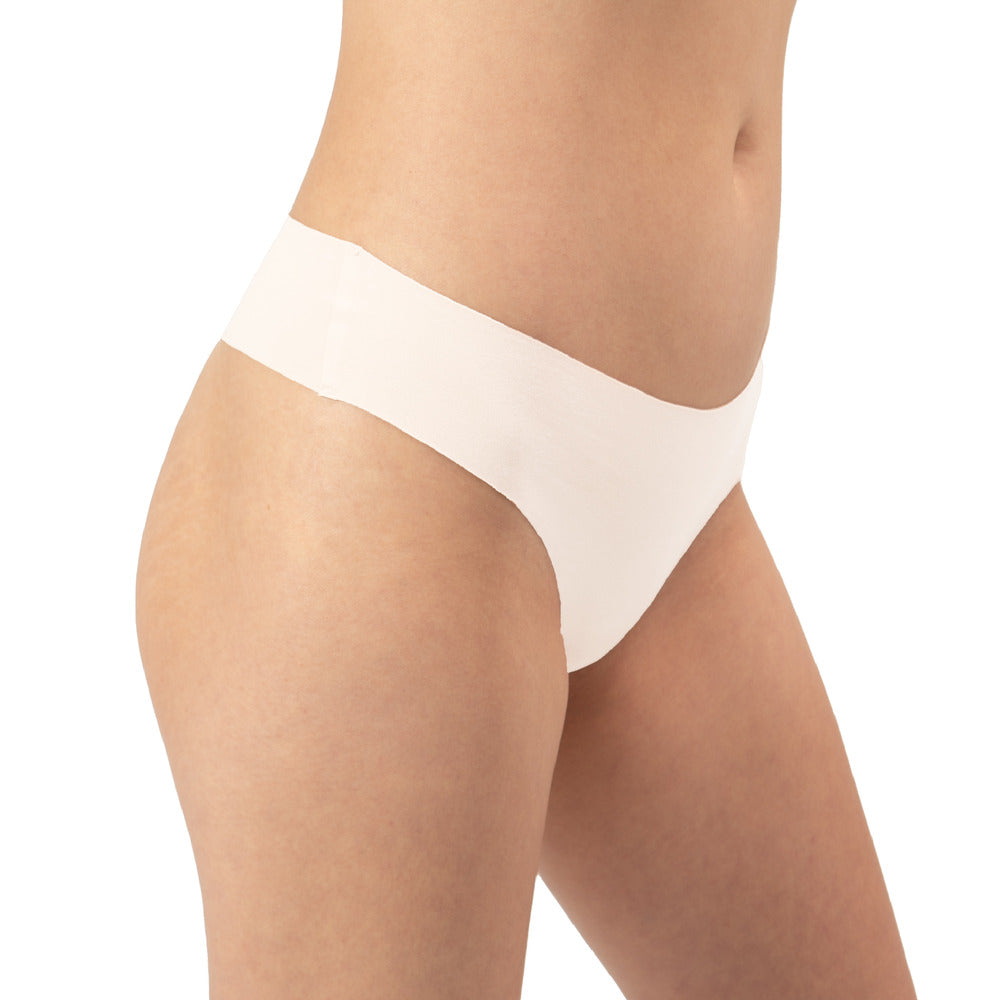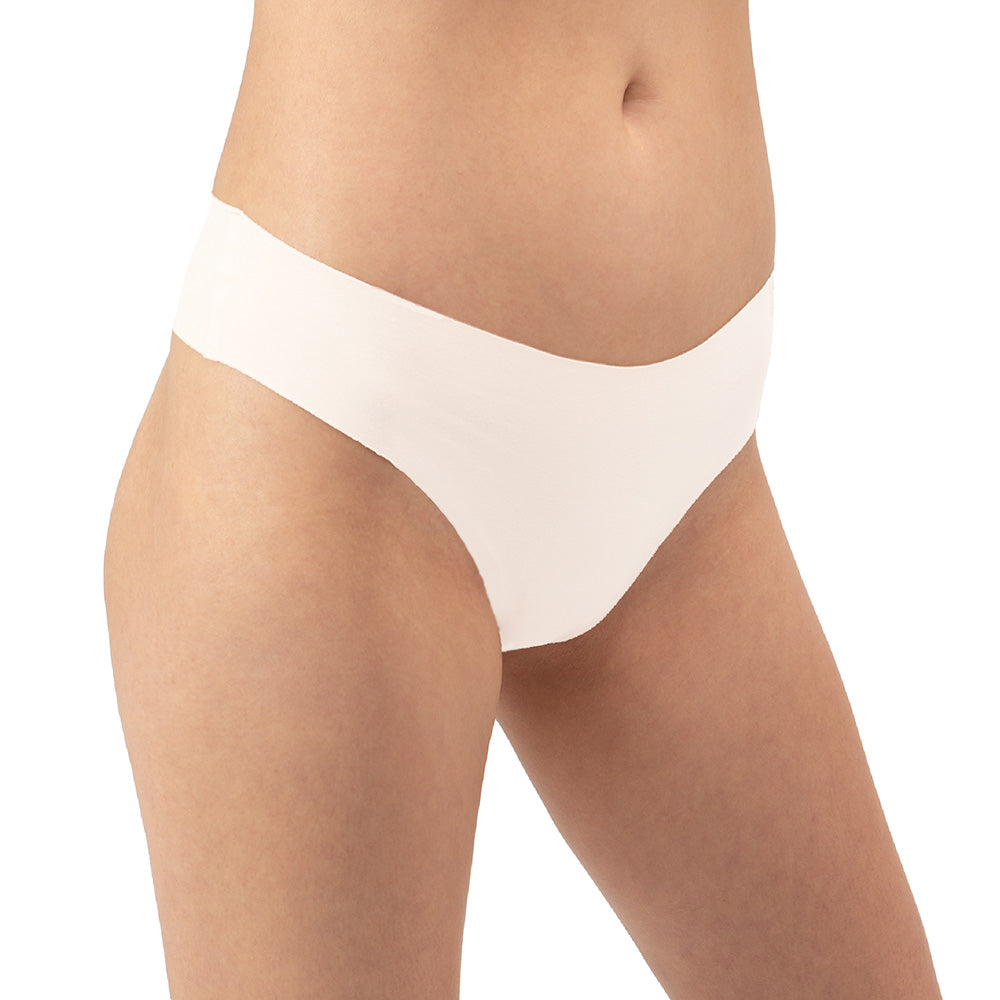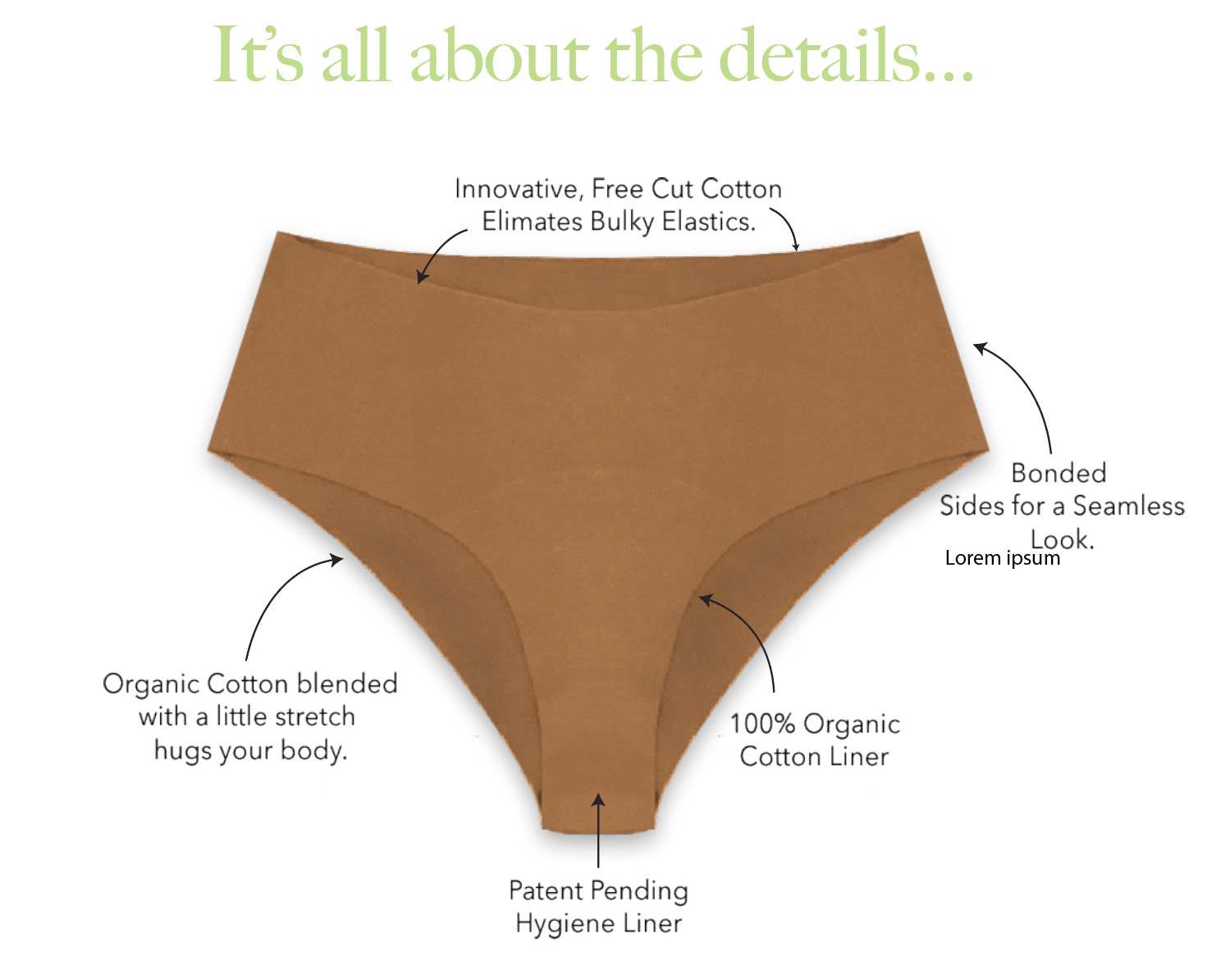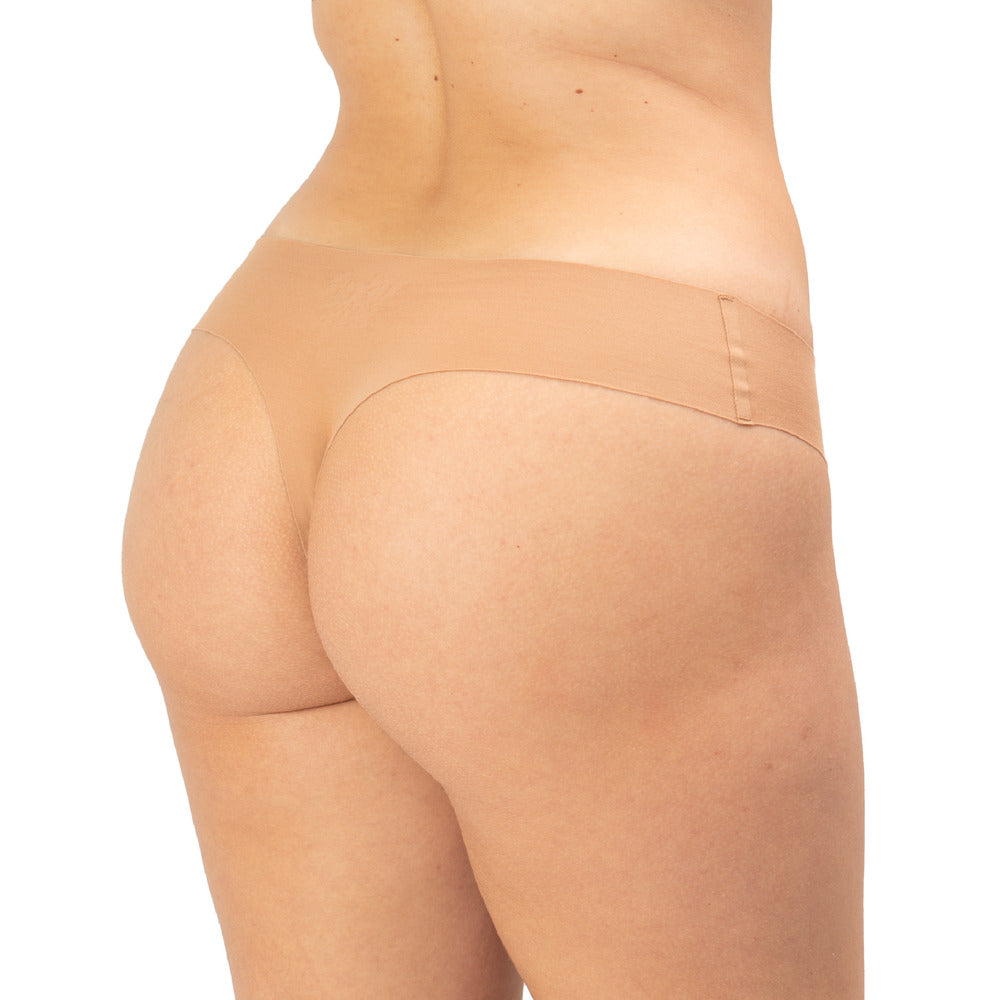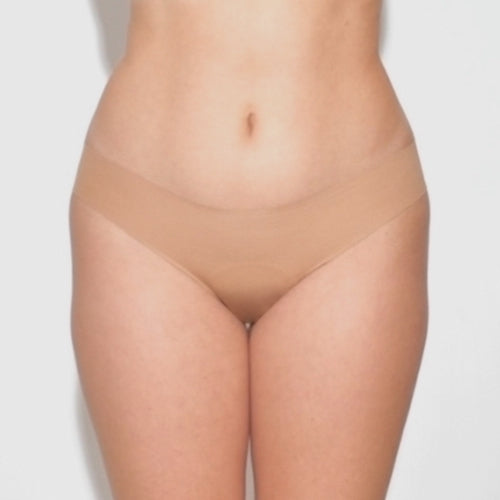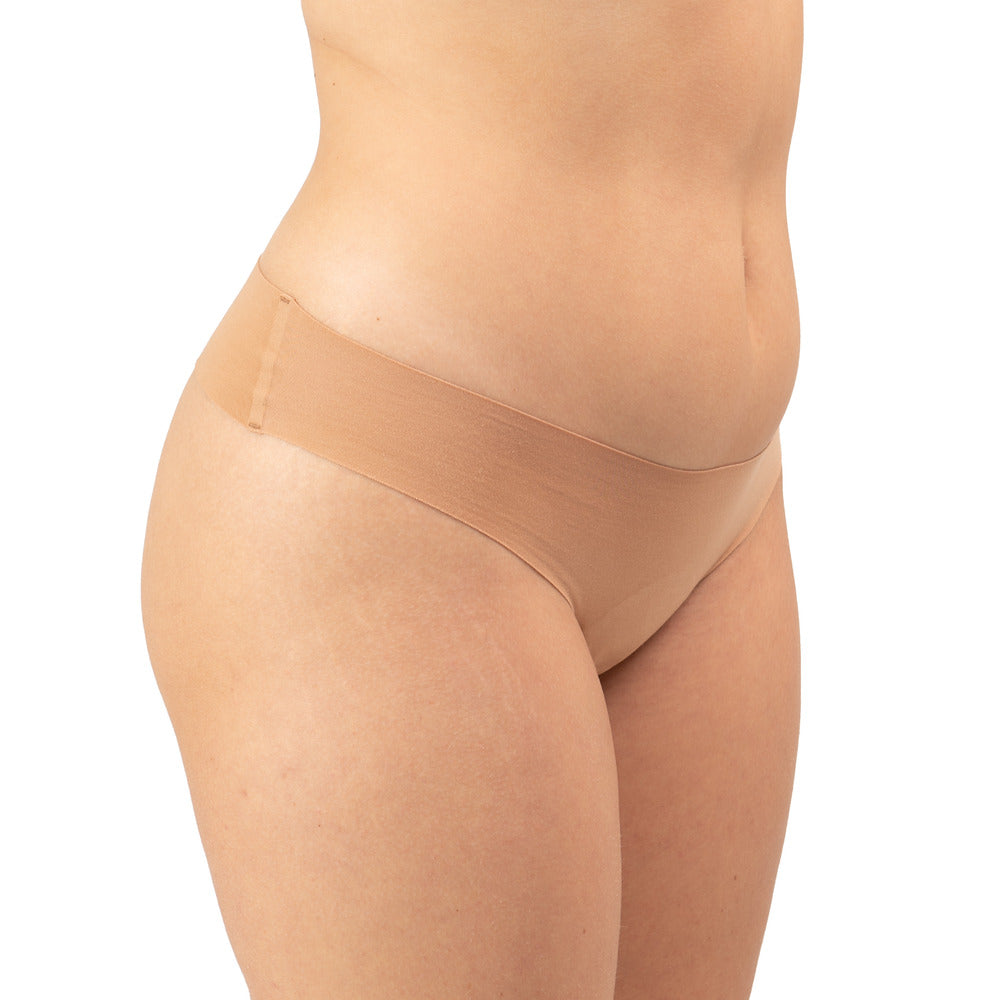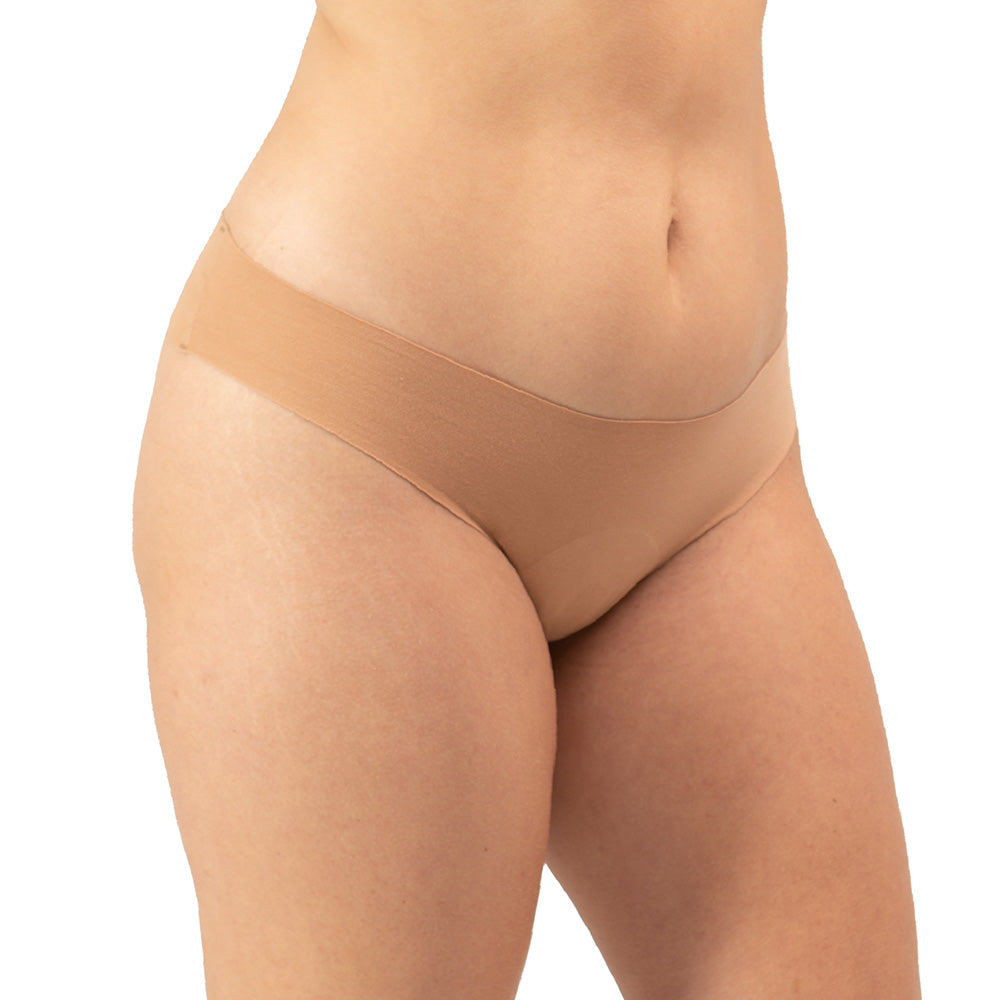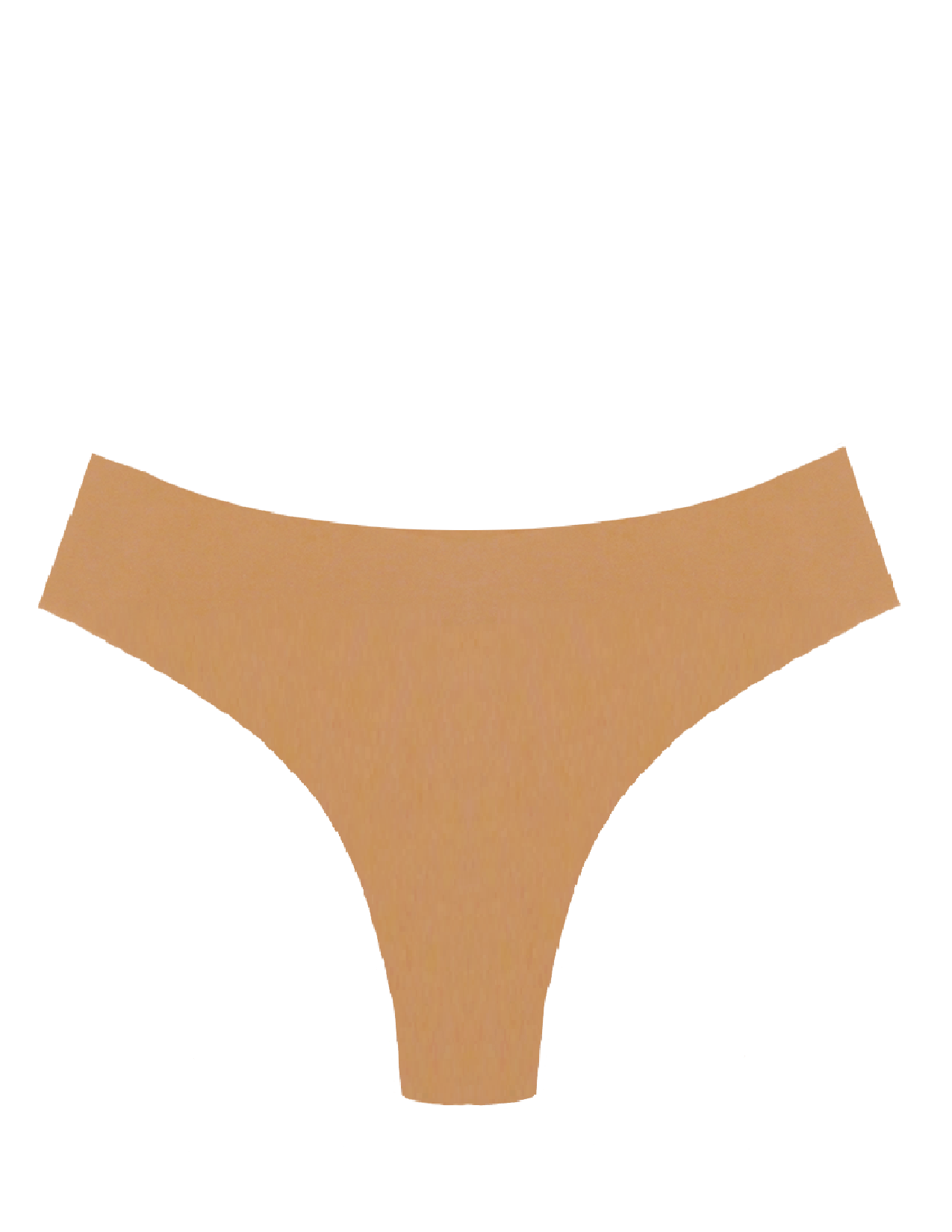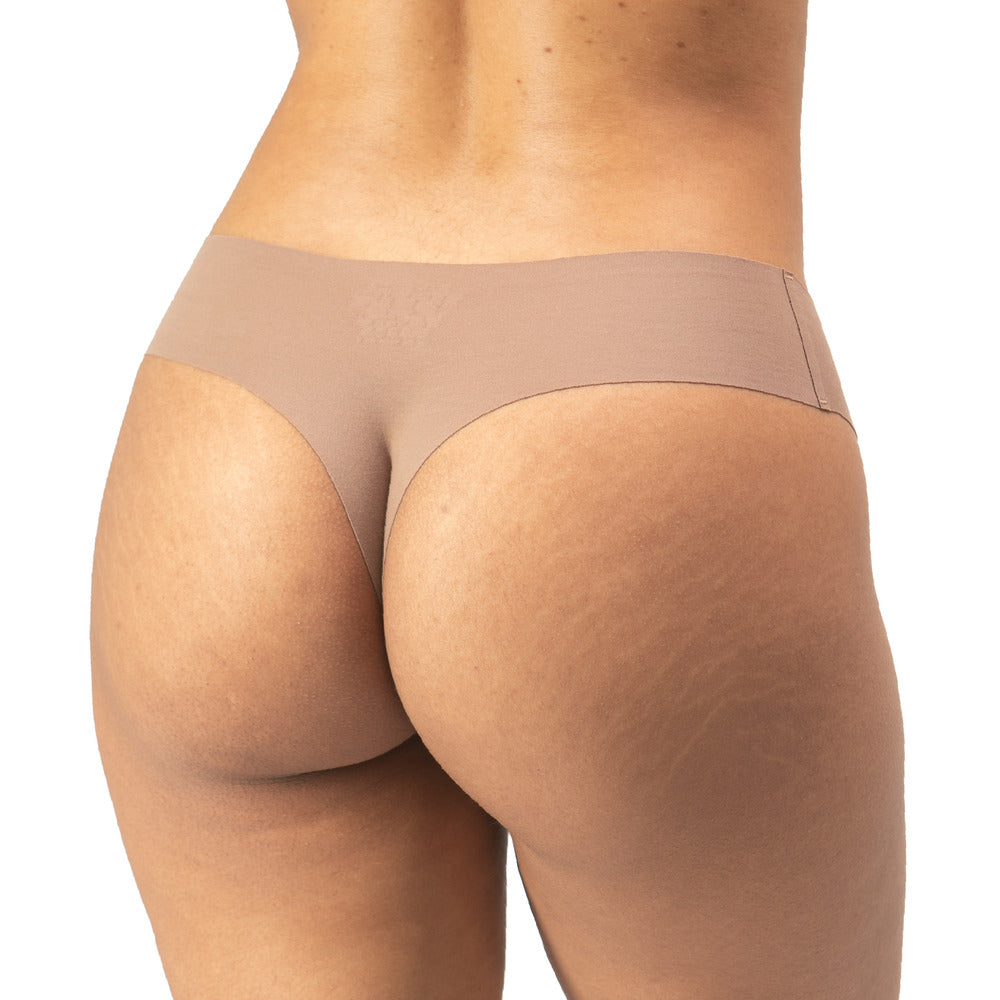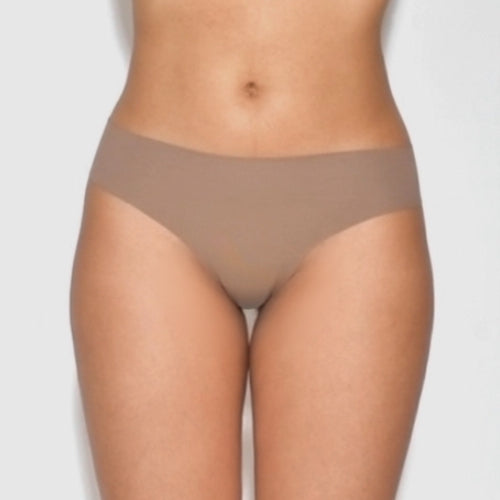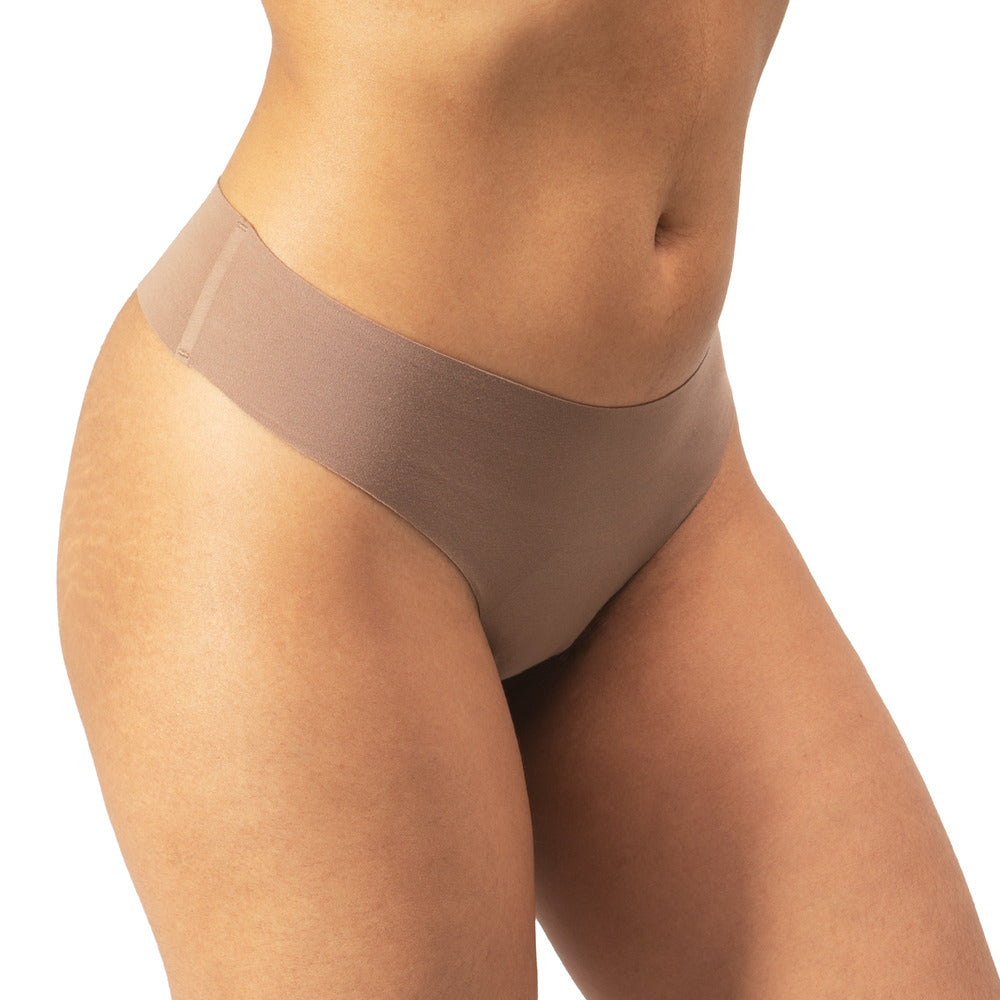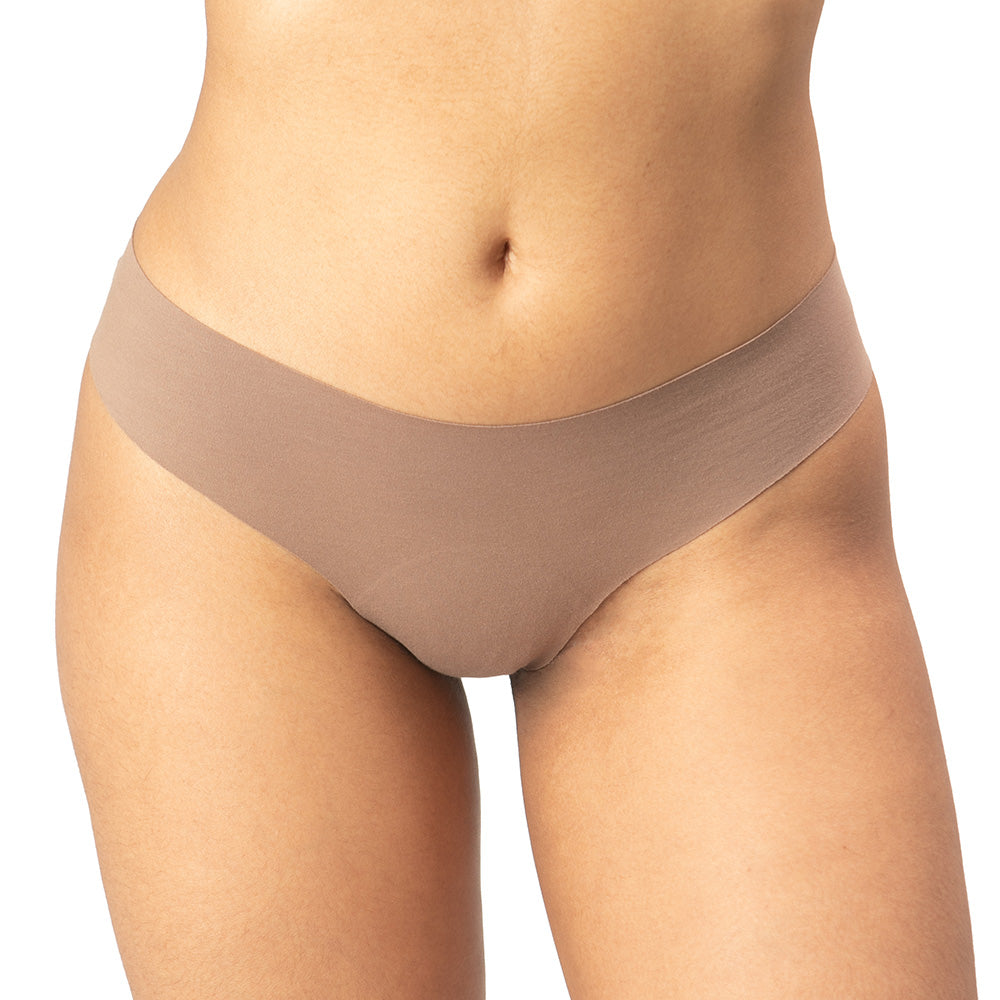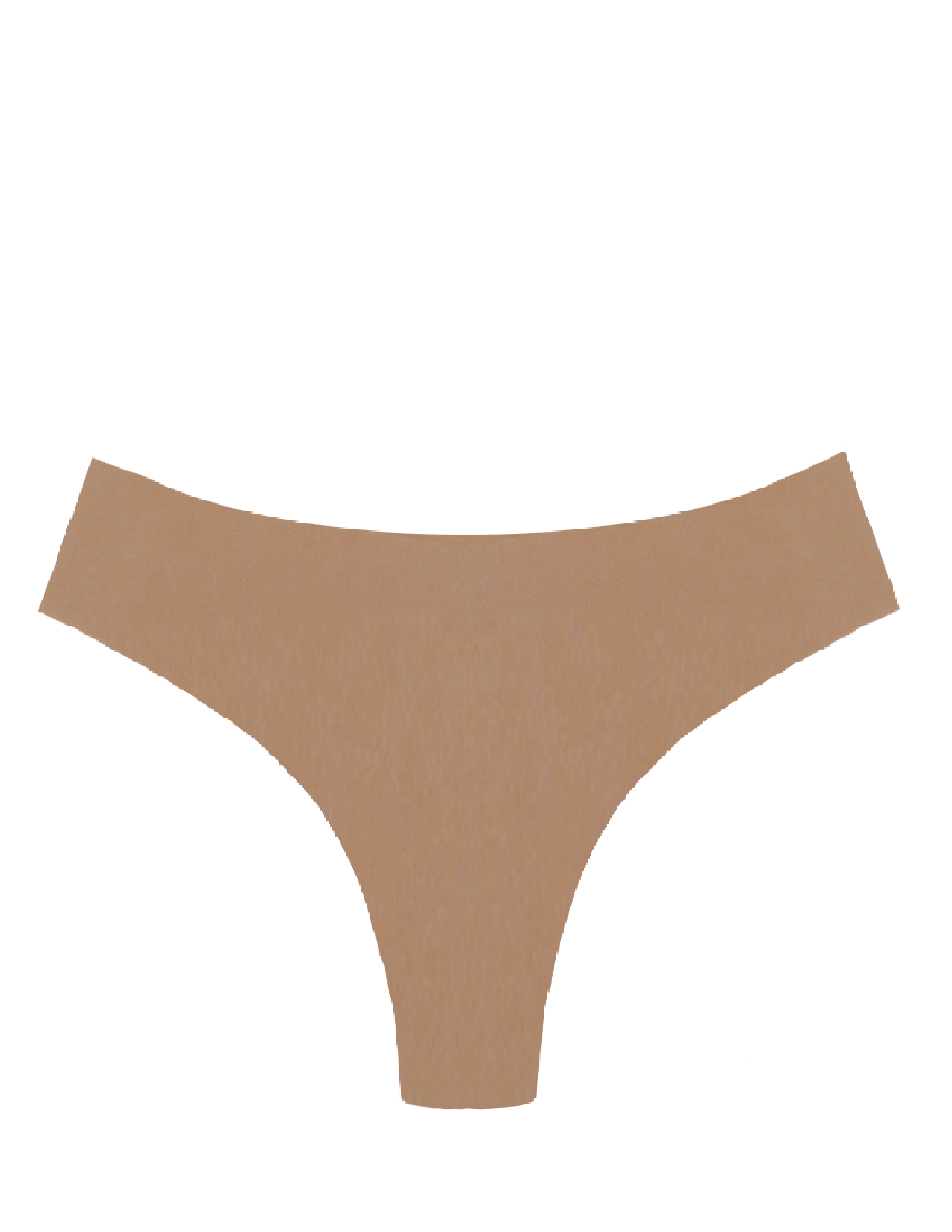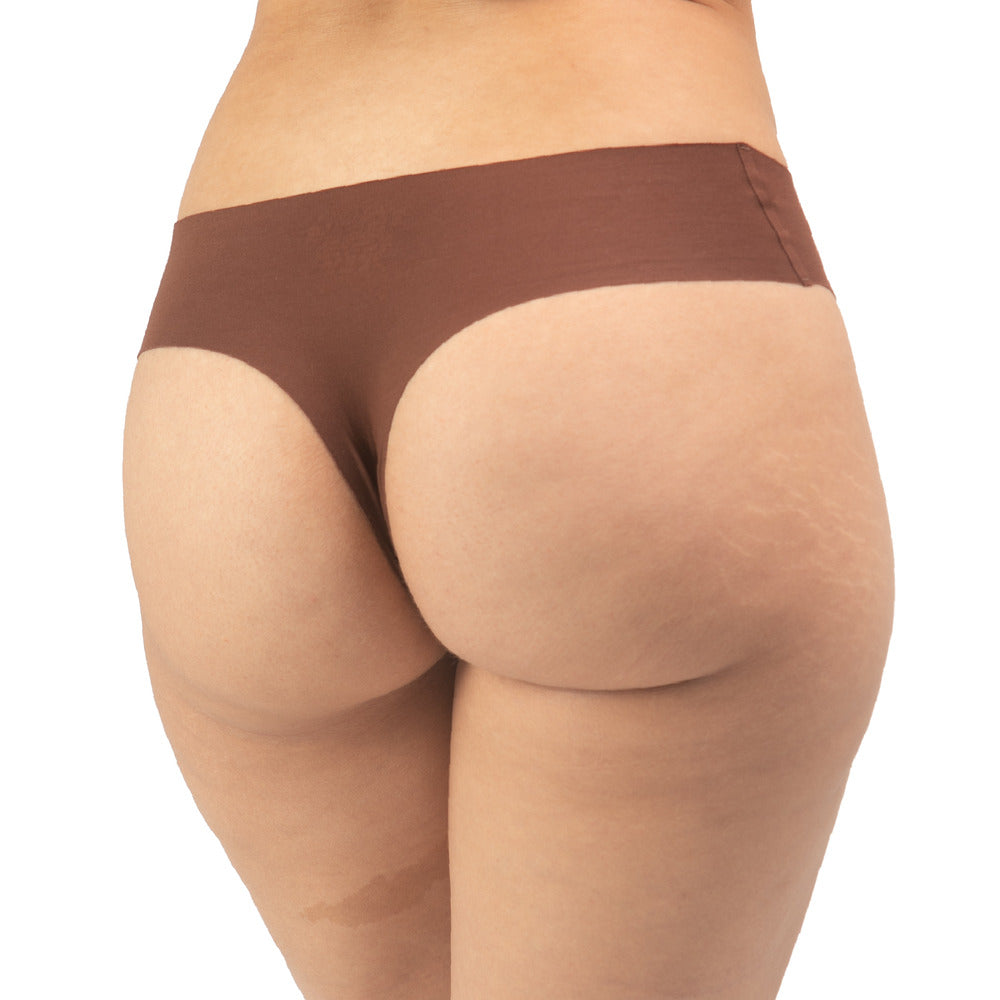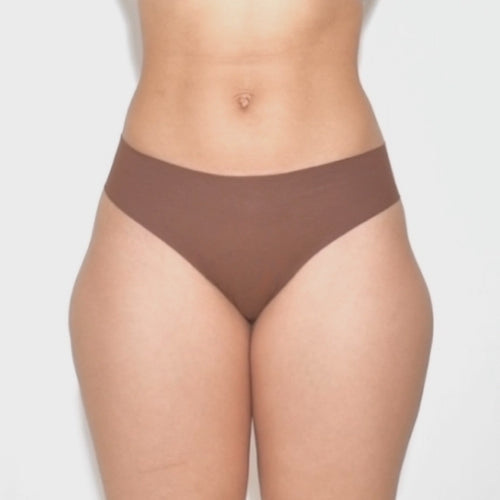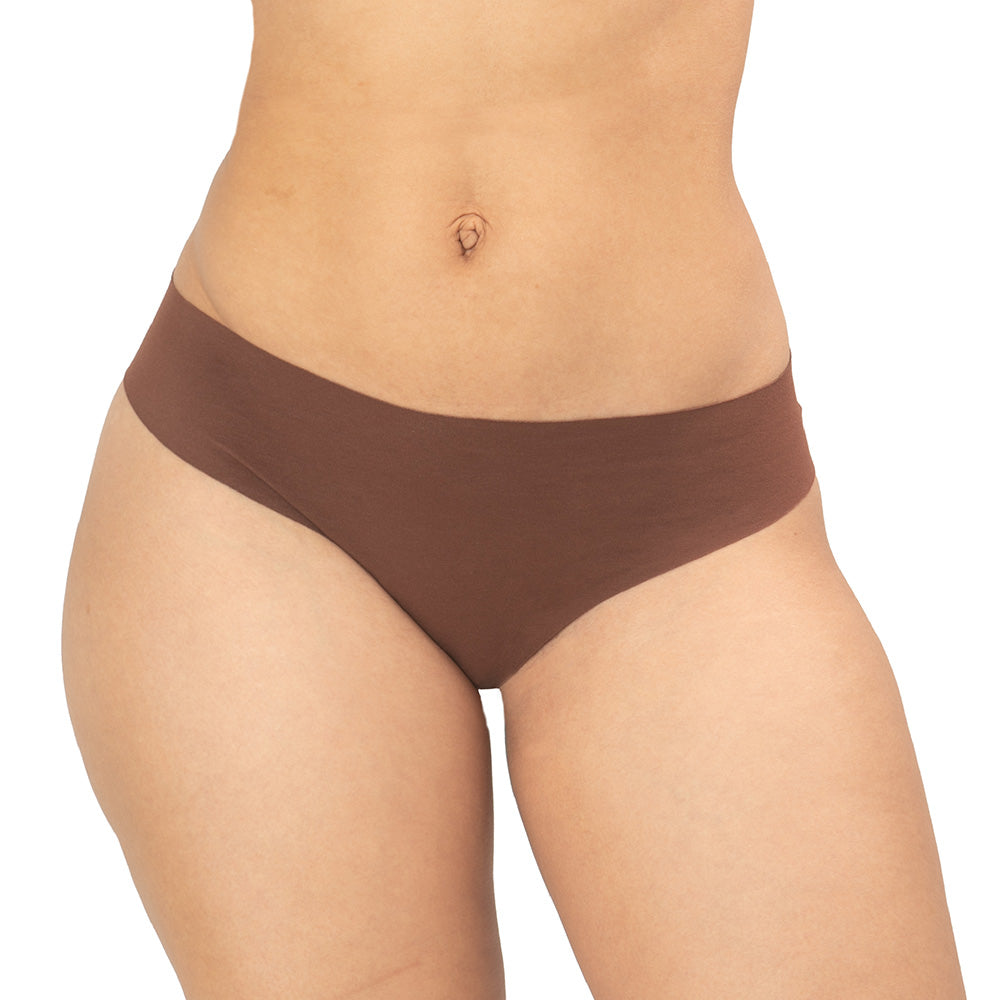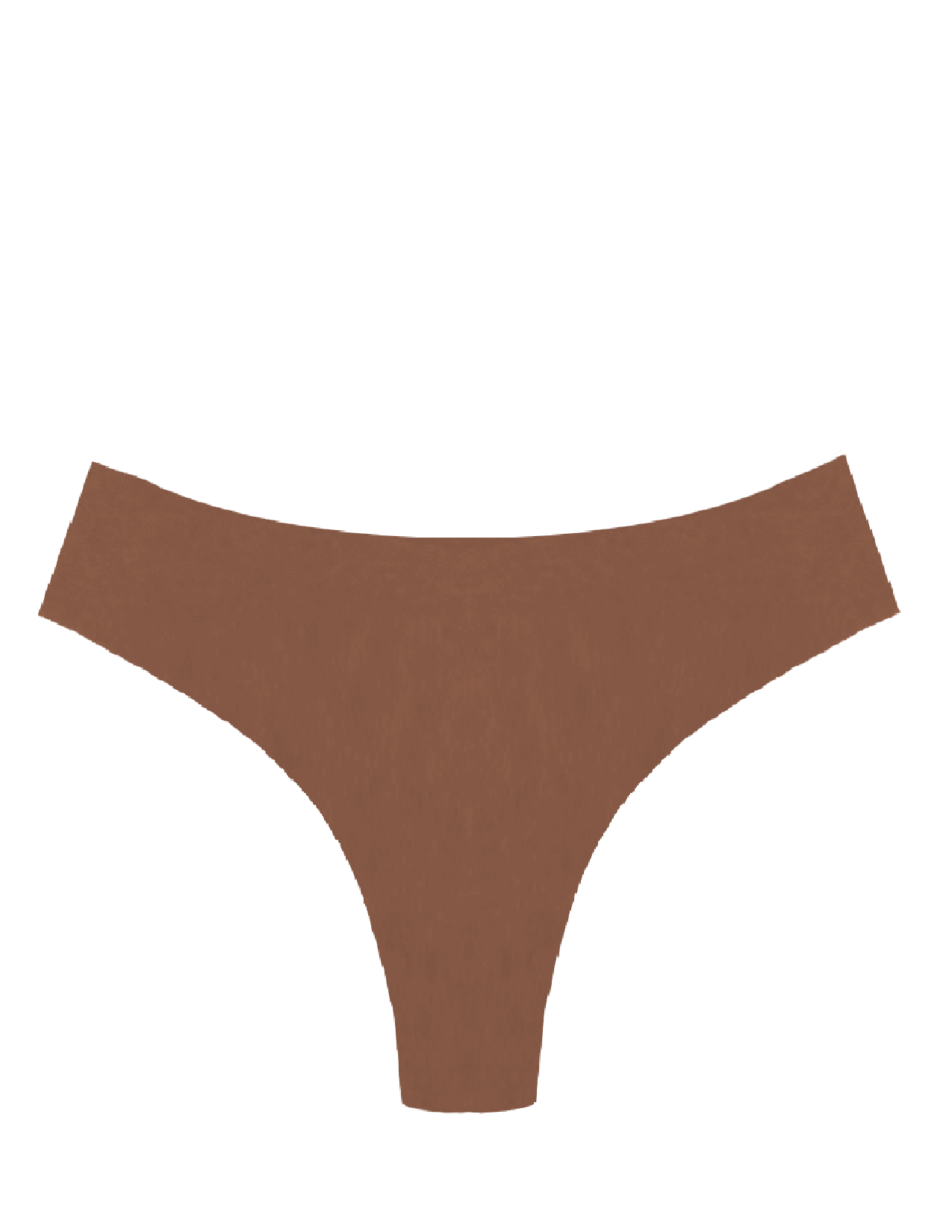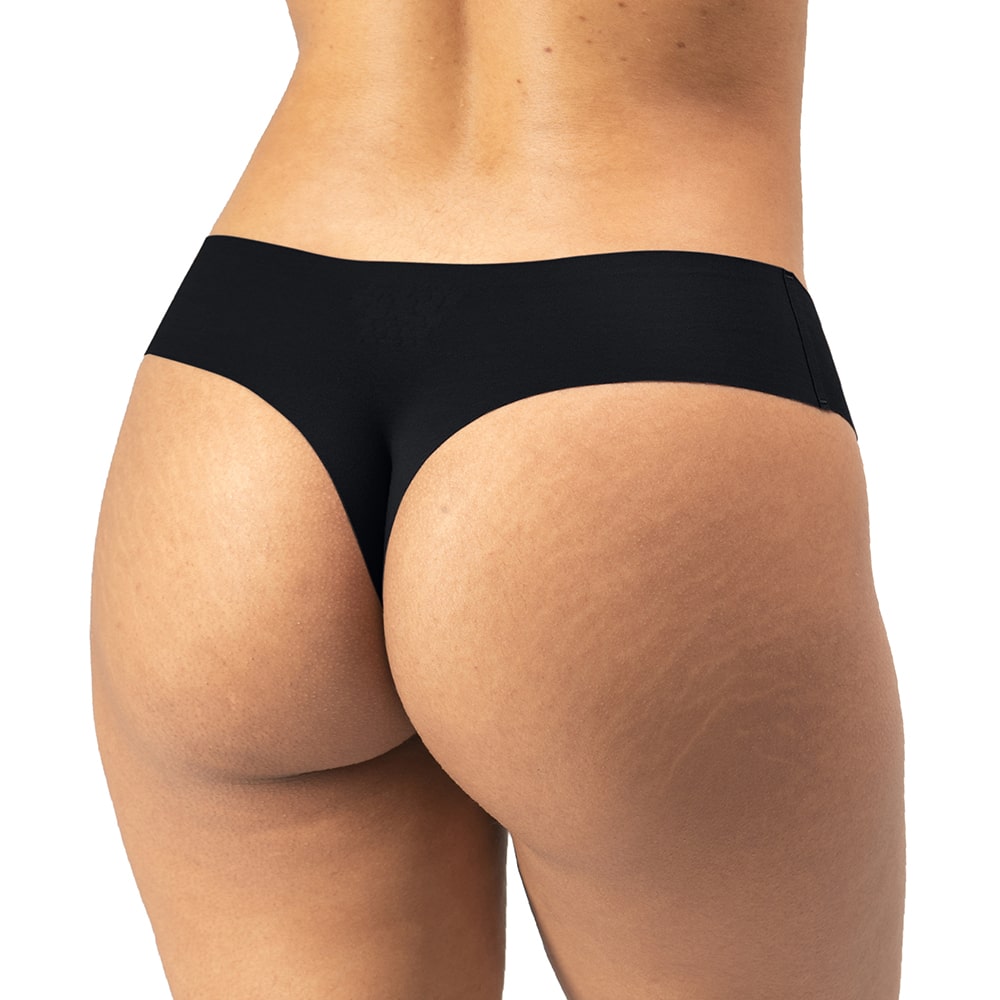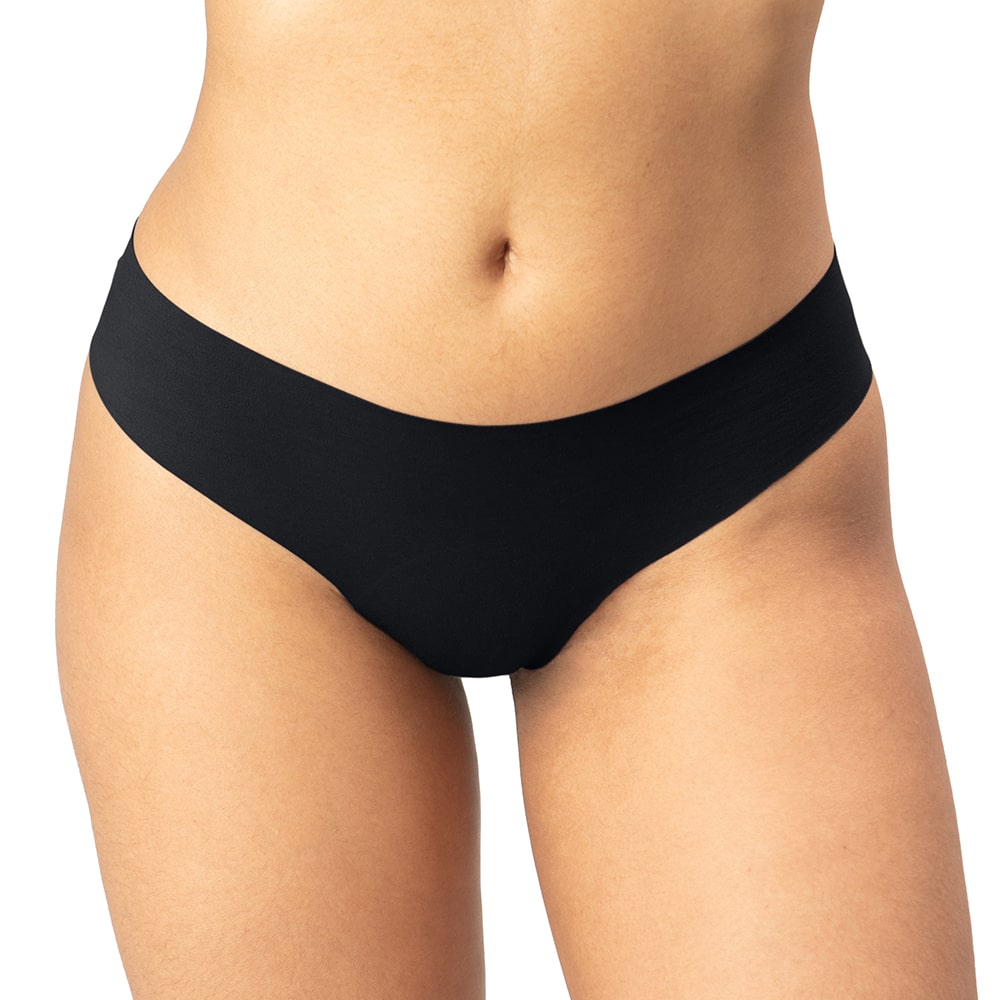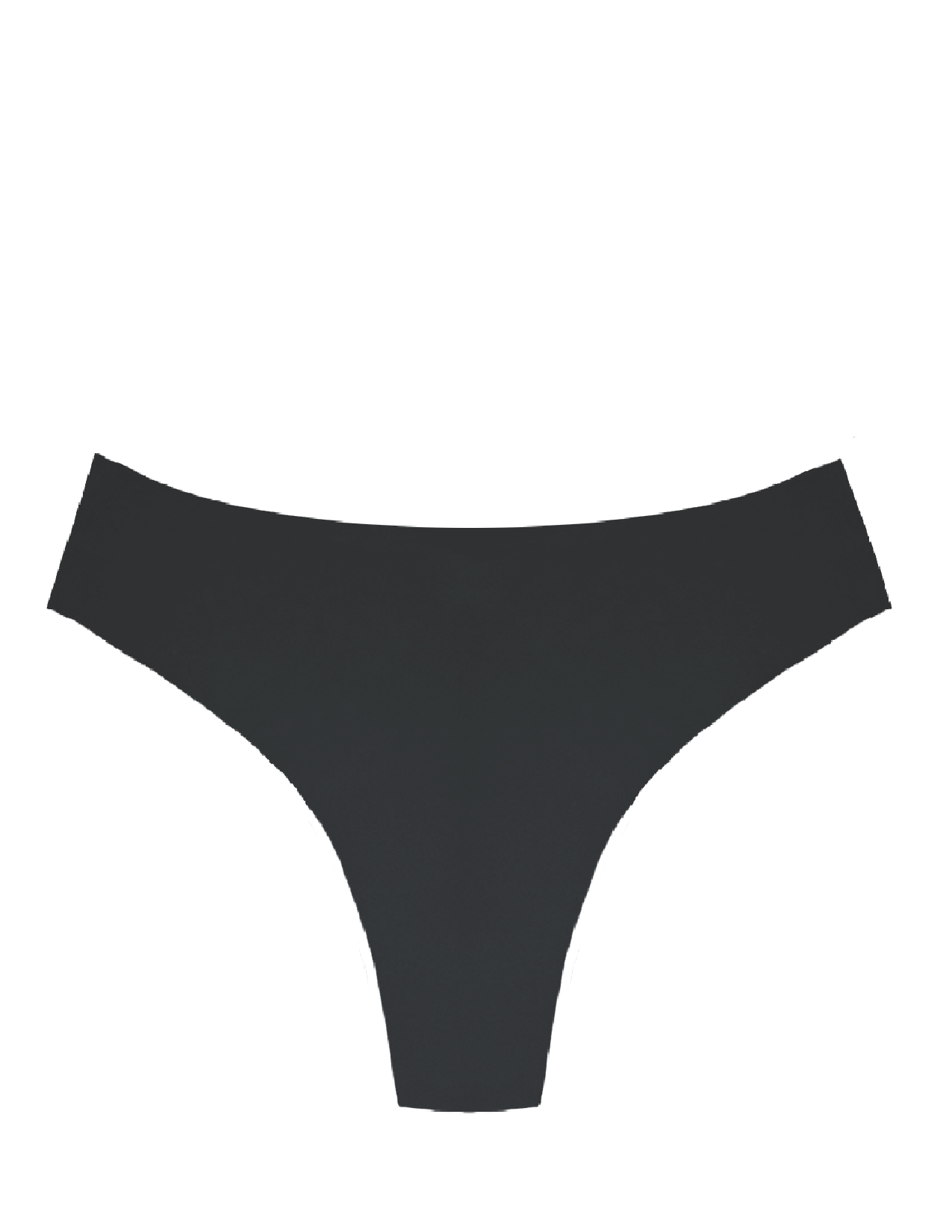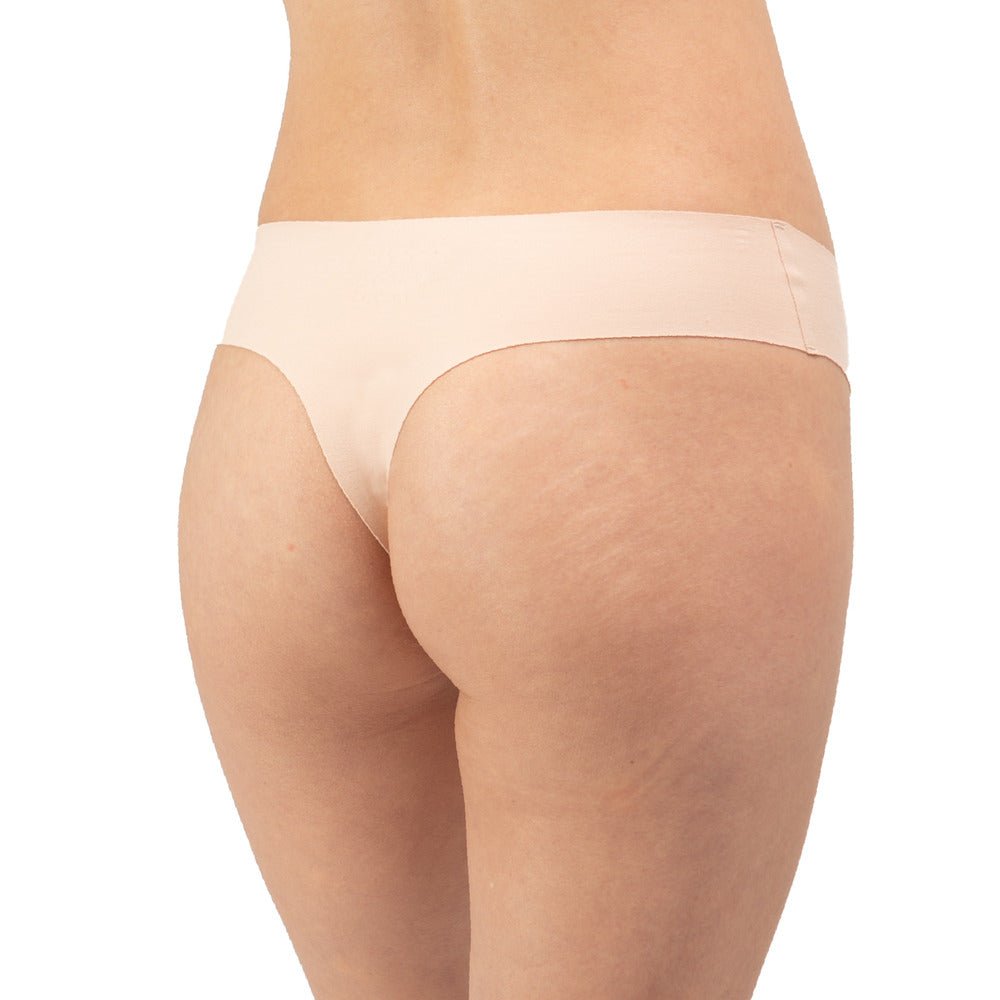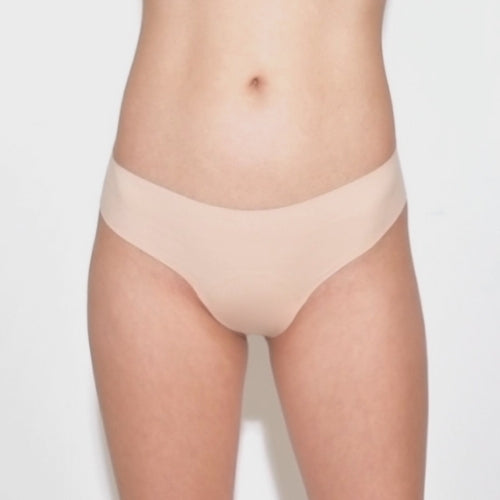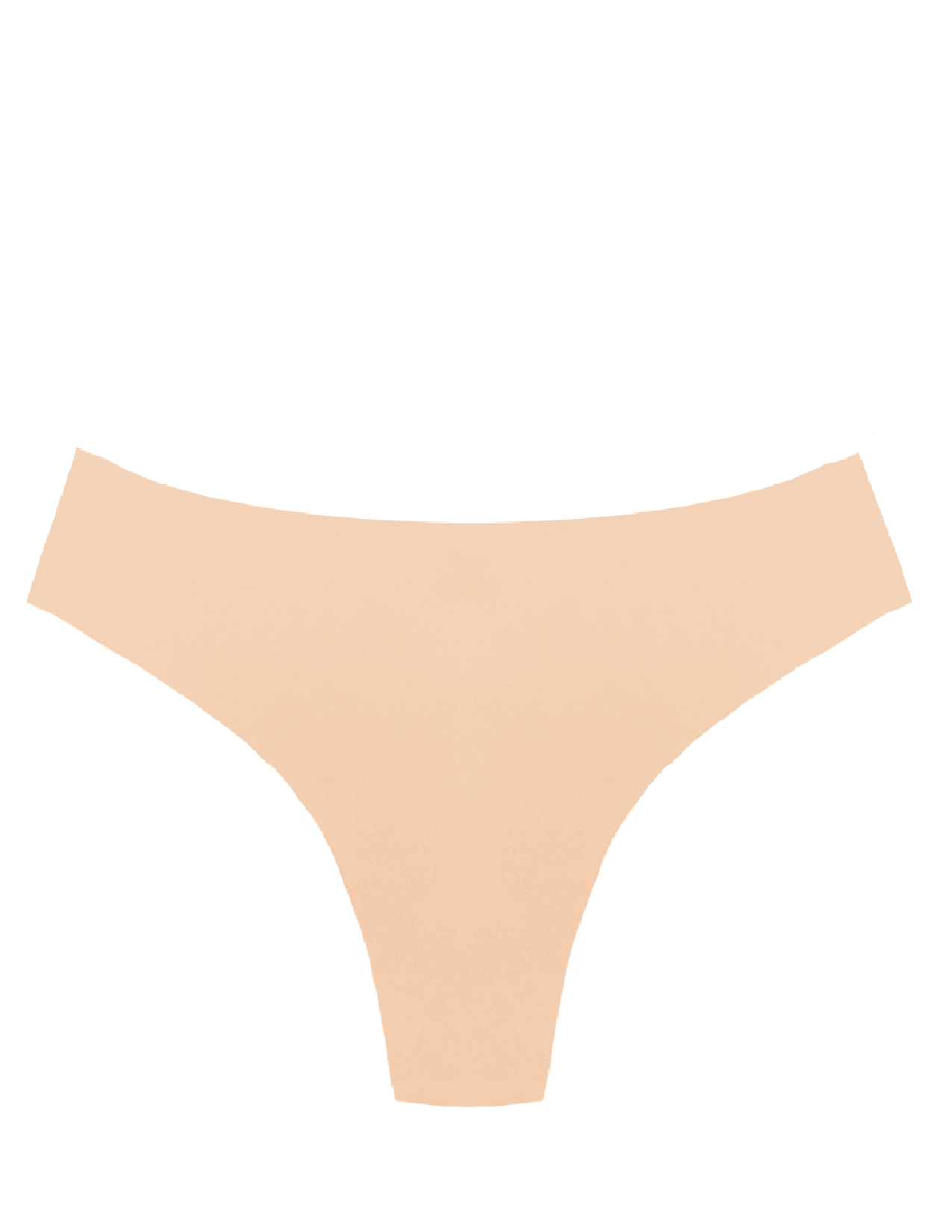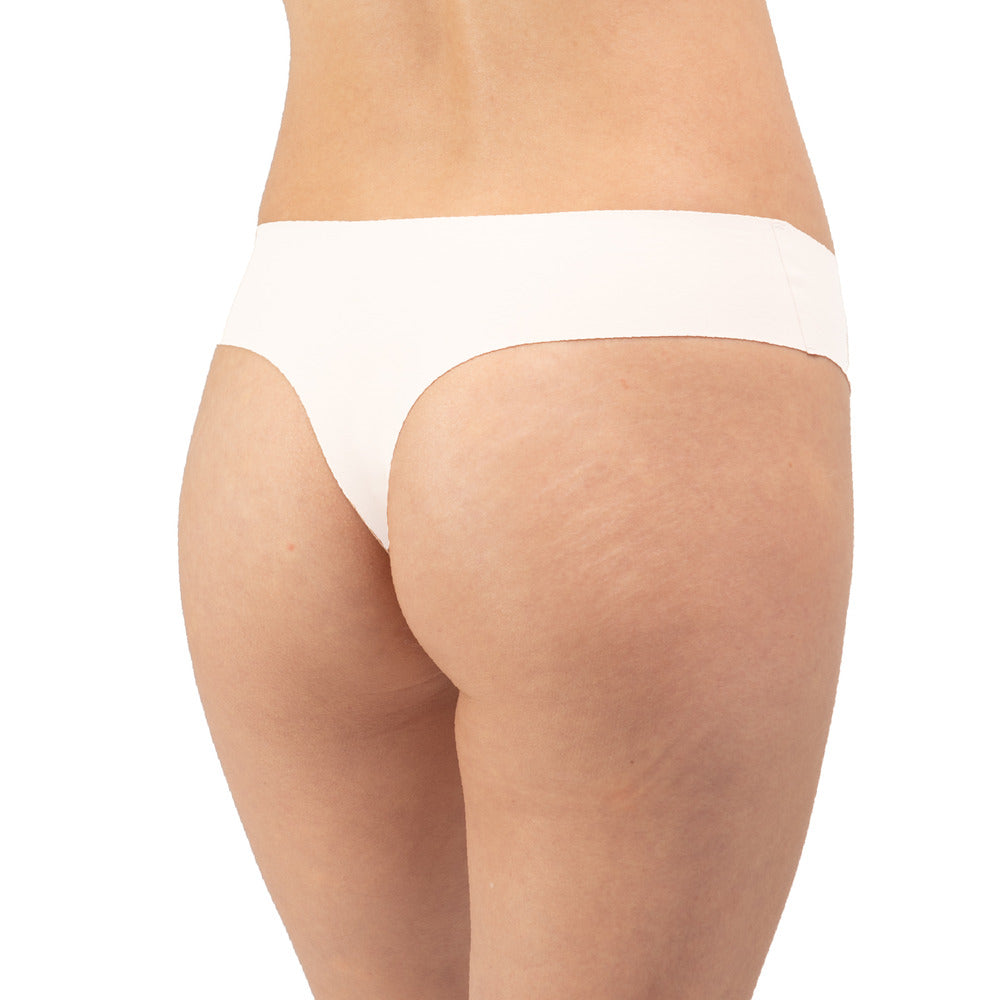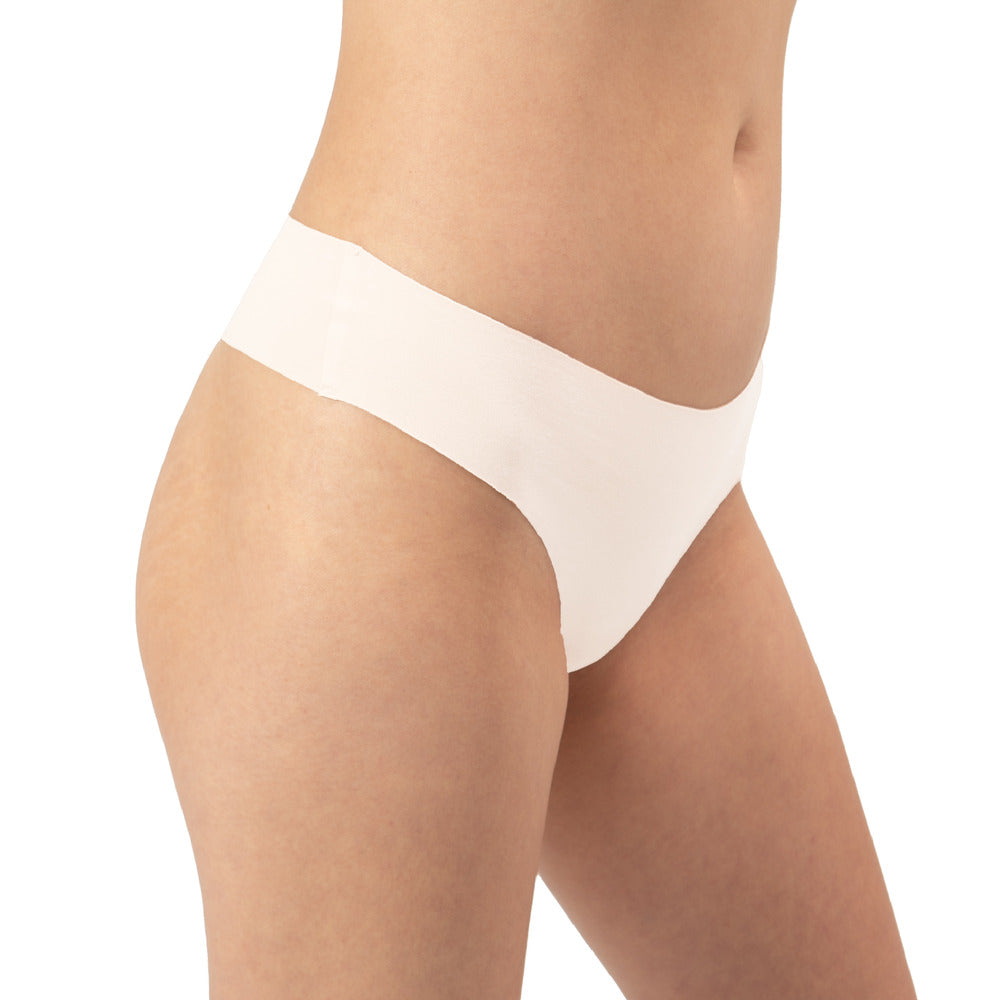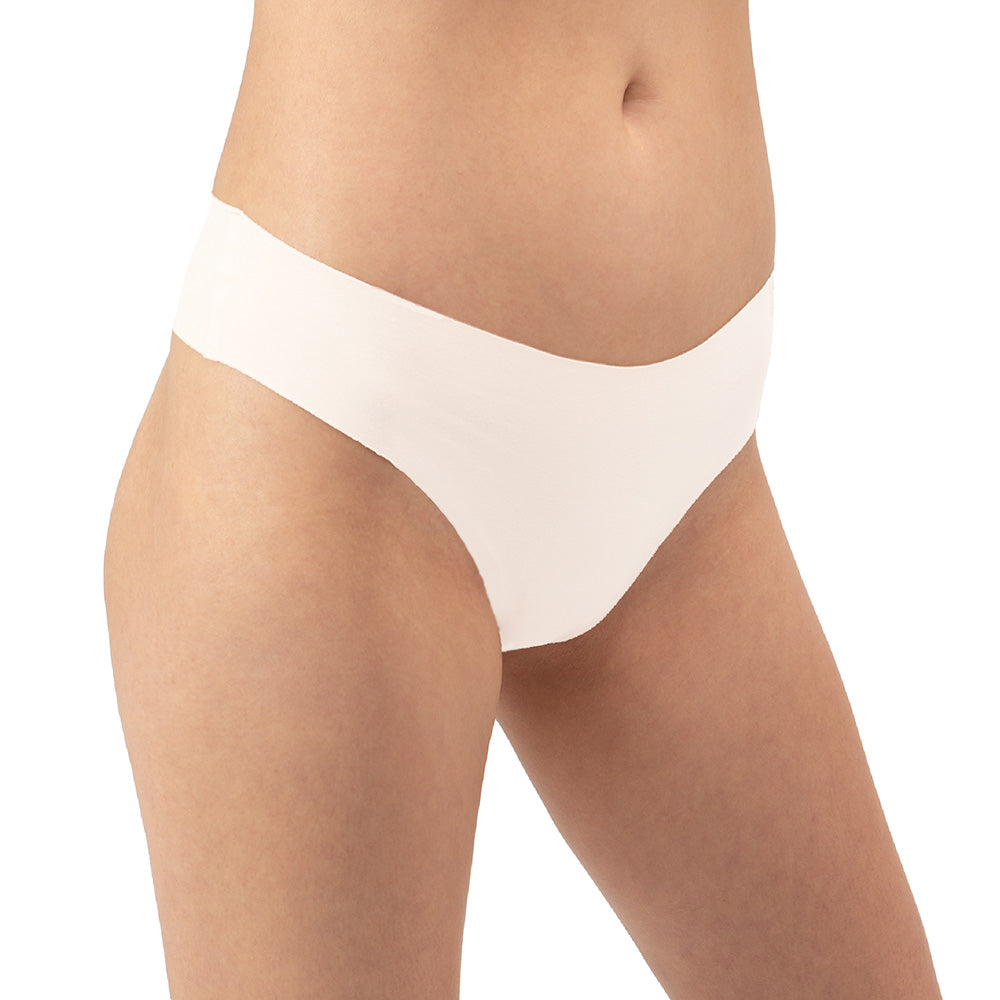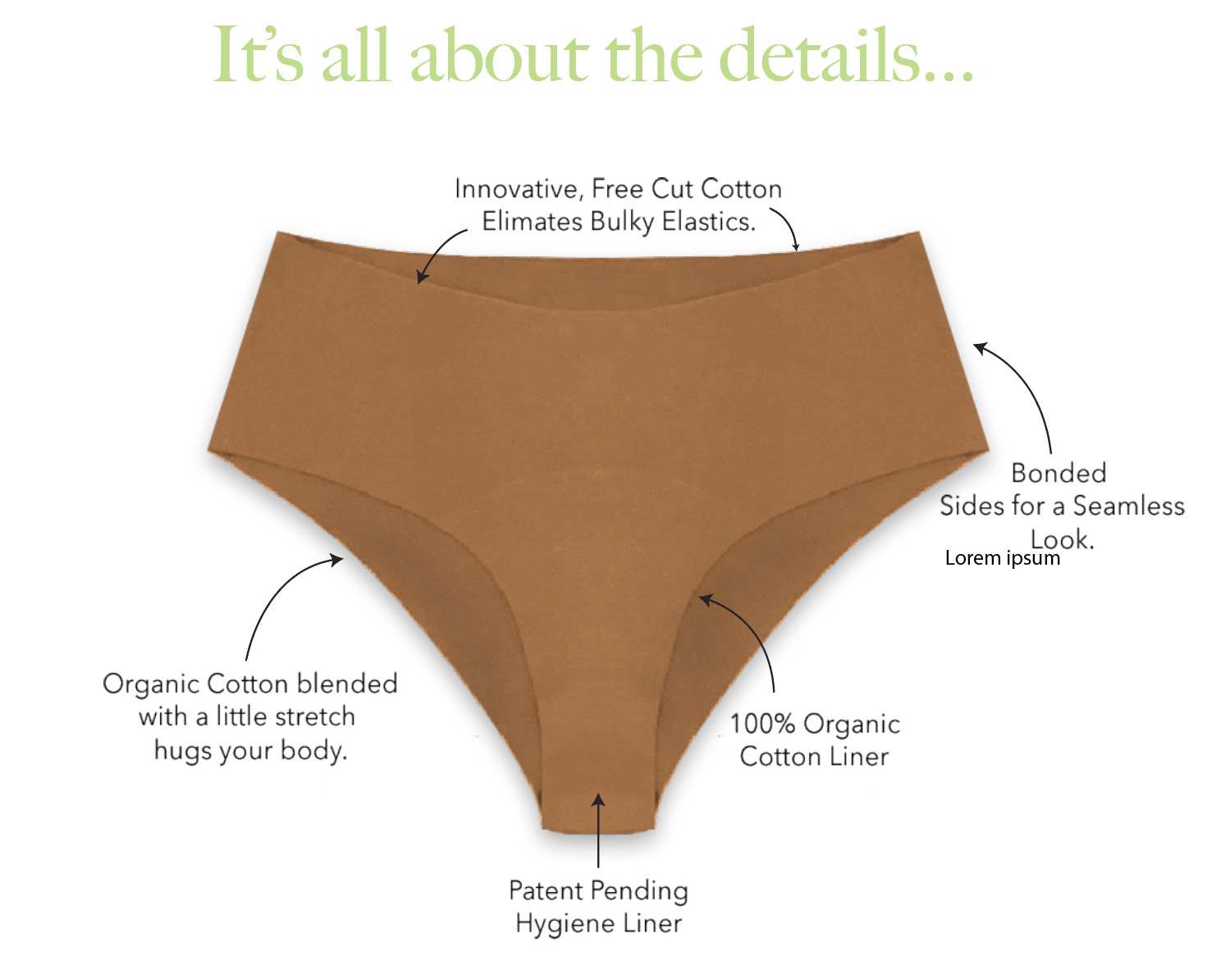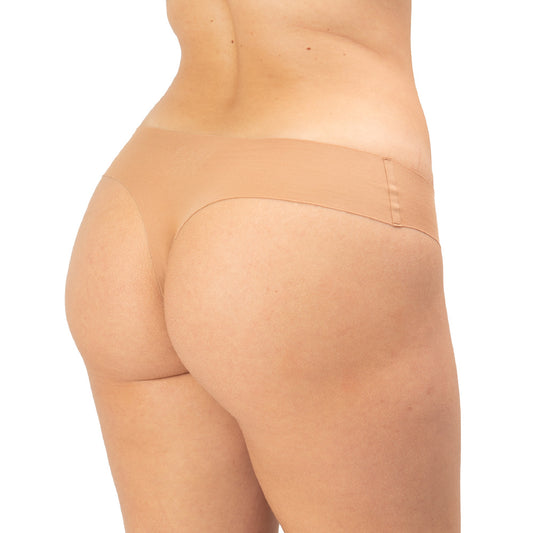 Seamless, Organic Cotton Low Rise Thong
No Chemicals, Please! Lining made from only 100% Organic Cotton that is GOTS (Global Organic Textile Standard). This means, you're wearing the cleanest, most natural fiber known to women- you can breathe easy knowing you're keeping any possible chemicals away from your sensitive lady parts!

A Panty A Day Keeps the Gyno Away! Gynecologist approved! Our Breathable Organic Cotton supports vaginal health and hygiene. You can rest assured that your lady parts will stay fresh and clean all day!

Skip the Panty Lines! With our innovative technology, we are able to laser cut our panties to offer seamless designs without any elastics, seams, and stitches to avoid digging and tugging. Think smooth, comfy, and invisible under your tightest bottoms. You'll simply forget that you're wearing them!

Effortless Fit. High rise coverage fits comfortably at your natural waist. Back coverage has flattering curves around your cheeks- not too much, not too little- just right!

Because every BODY matters! Inclusive Sizing from XS-4X. All shapes and sizes in a range of nudes to match your skin tone effortlessly!

Keeping the Earth Clean. By using GOT fabrics and fair trade factories, we deliver sustainable panties using ethical practices and "Good-for-the-Earth" fabrics. Since cotton is a natural fiber from the Earth, it can be easily recycled to avoid emissions that are harmful to our environment.
Don't Get Your Panties in a Bunch!
Wash & Drying Care
Be Delicate to Your Delicates with our Wash & Travel Bag
Washing
To protect your panties from getting tangled or damaged in the washing machine, consider placing them in a mesh laundry bag.
Use a mild, hypoallergenic detergent that is suitable for delicate fabrics. Avoid using harsh or bleach-containing detergents, as they can damage the fabric.
Select the gentle cycle on your washing machine. This cycle has slower agitation and is less likely to damage the fabric.
Skip the fabric softener when washing underwear, as it can reduce the elasticity of the fabric over time.
Avoid overloading the washing machine to ensure proper cleaning and prevent excessive wear on the fabric.
Drying
We suggest putting your underwear in a clothing dryer after washing for the following reasons.
Clothes dryers can effectively kill many types of bacteria, as well as other microorganisms, through the combination of heat and dry air.
The high temperatures reached inside a typical dryer can exceed the temperatures required to kill most bacteria and viruses. When exposed to sustained high heat, bacteria and other microorganisms are generally unable to survive.
Dryers typically operate at temperatures ranging from 125°F (52°C) to 135°F (57°C) on the high heat setting. These temperatures are sufficient to kill most bacteria and viruses.
The drying cycle in a clothes dryer usually lasts for a significant period, during which the clothes are exposed to elevated temperatures. This extended exposure is effective in eliminating many microorganisms.
After multiple wears, washing, and drying, be sure to replace your panties once they start looking old and over worn to maintain your feminine wellness. And don't forget- since our panties are made from a crop that comes out of the ground, it can easily biodegrade back into the ground. So you don't have to feel bad for tossing out your panties!
Refund & Return Policy
We Promise that we have the best panties out there for women everywhere. If you are unsatisfied with your purchase, you can send them back within 30 days for a refund or exchange for all orders placed in the USA. No returns on International orders. Panties must have original hang tags, hygiene liner, and packaging. to receive a refund or exchange.
Please contact info@pantypromise.com with any further questions!