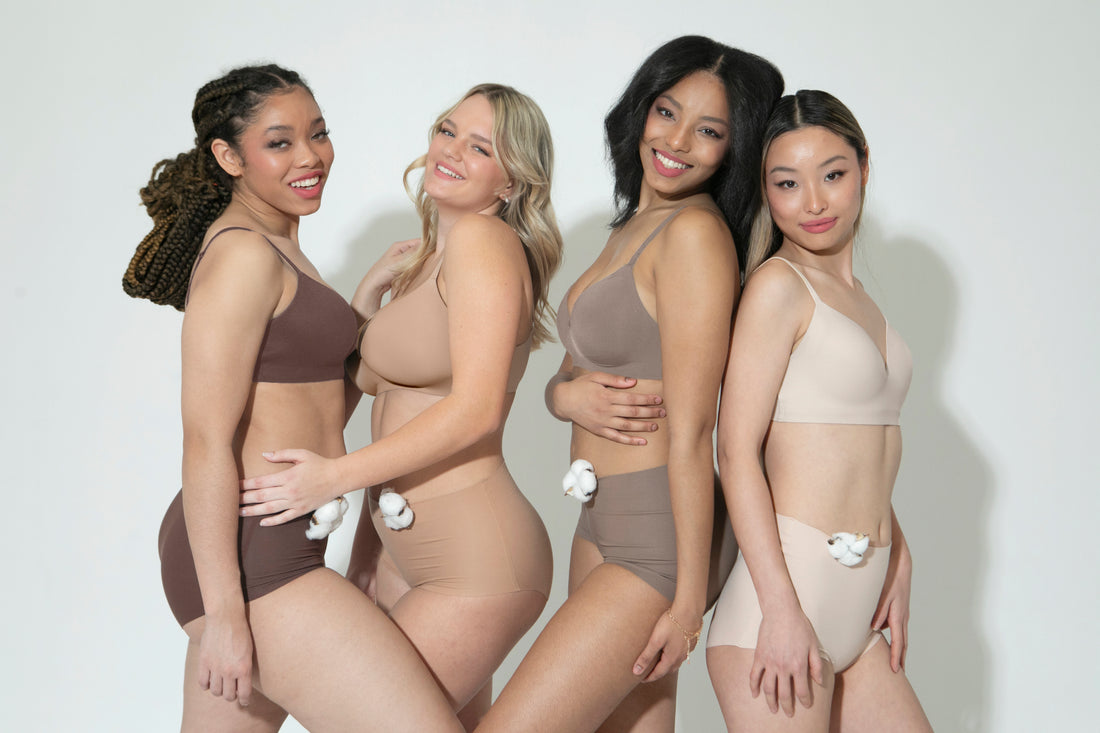 A Solution to Panty Waste
Maintaining a healthy panty routine means replacing your underwear every three months. We stand by the science but have always been concerned about the over accumulation of waste that leads to. Panty Promise is not in line with "fast fashion", but instead provides a solution to the waste problem with a product and packaging that keeps the planet and your privates healthy. 
Our fabric is made with organic cotton, certified by the Global Organic Textile Standard, Oeko-Tex Standard 100, and the Global Recycled Standard. Instead of plastic bags, our panties are packaged in boxes made from 80% recycled material and held by panty bands and hang tags from a sustainable paper source certified by the Forest Stewardship Council.
We understand that the panty market cannot be moved into resale, so eventually, panties will have to be thrown away. We kept this in mind when choosing cotton fabric-when our underwear is thrown away, it will biodegrade back into the earth and help other plants grow.
Our brand takes great leads to ensure you feel comfortable buying and wearing our product, knowing it comes from sustainable agriculture and manufacturing. We believe in continually researching sustainability and evaluating our design and production process to provide the cleanest underwear. Panty Promise took it one step further and is now working with Cotton Incorporated and in partnership with Cotton Leads to ensure our product is made from the most sustainable farming and manufacturing processes.